Spider-Man features the Avengers Tower, no Baxter building
Insomniac Games won't be including the Baxter Building in the upcoming Spider-Man.
Published Jul 10, 2018 4:00 AM CDT
|
Updated Tue, Nov 3 2020 11:51 AM CST
1 minute & 9 seconds read time
From the demo's that we have seen of Insomniac Games' upcoming Spider-Man, there are some clear aspects included within the game that is a wink towards Marvel's Cinematic Universe. But what about what Insomniac Games decided to not include?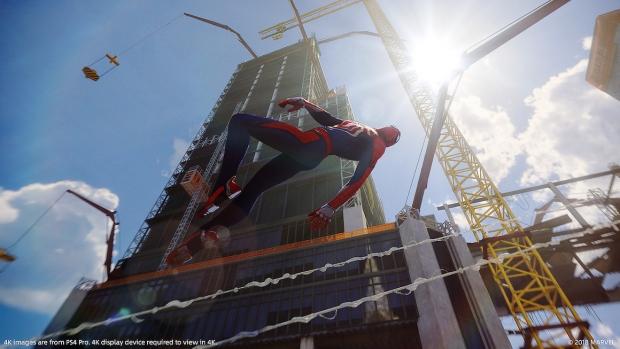 Passing over the E3 2018 coverage of the title, fans dissected the games hidden easter eggs found throughout the concrete jungle of New York City. Gamers were excited to see that the Avengers Tower is apart of the cities skyline, but couldn't help to notice that the Baxter Building, the home of The Fantastic Four was not included.
A fan posed this question to Bryan Intihar, the Creative Director at Insomniac Games, saying that "Brian I please beg you to put the Baxter Building in the game! The Fox ban is over and they're getting their comic relaunched soon! Marvel's First family needs some attention! If It wasnt for them Spider-Man would never be a success!" This is a very good point but Intihar decided shut down this possibility quite bluntly, saying "Sorry but it's not in the game."
Considering that now we have official confirmation that there will be no Baxter Building included within the upcoming Spider-Man, questions now have diverted to how the Avengers Tower is going to play a role within the universe. Could we maybe see Spidy running into some of the Avengers? maybe guest appearances to help take out some of villains? At this point no one knows, Spider-Man is scheduled for released on September 7th and will only be available on the PS4. If you missed out on the recent tragic news surrounding Spider-Man, the original Marvel writer who created the character alongside Stan Lee, sadly passed away. Check that news out here.
Related Tags