Comic-Con 2018 - During the Comic-Con convention held in San Diego this year, a brand new story trailer was showcased for Insomniac Games' Spider-Man on the PlayStation 4.
The trailer showcases the problematic future Spider-Man players will be facing, with numerous villains running around the city, and what seems like the people of the city turning their backs on Spider-Man things will be getting quite tough for players. The 'people' of New York have hired a new villain called 'Silver Sable', her team and her have been ordered to stop Spider-Man, calling Spidy an "an enemy of the people." Sable is a classic character throughout the Spider-Man comics, she first appeared in the The Amazing Spider-Man issue #265 (June 1985), she is very skilled at firearms, hand-to-hand combat and knives. So be prepared for quite a tussle when you come across her in-game.
Insomniac Games, the developers behind Marvel's Spider-Man will also be bringing fans an exclusive limited edition PlayStation 4 Pro Bundle, as you would of imagined it's completely Spider-Man themed. The Spider-Man symbol is emblazoned onto the 1 TB PS4 Pro system and matches the blood red DualShock 4 controller also supplied within the package. Gamers will also be receiving a physical copy of Marvel's Spider-Man and also a free download code for the City That Never Sleeps DLC.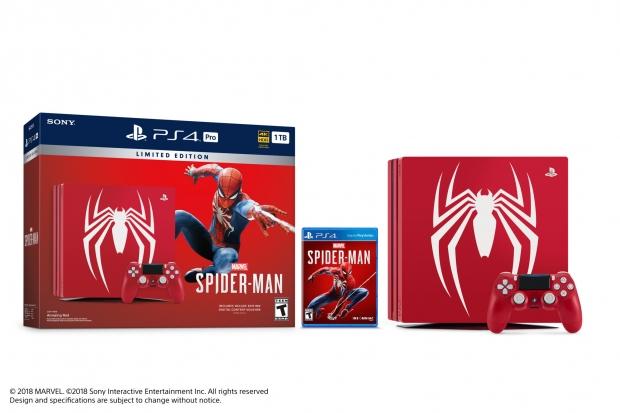 The exclusive limited time offer on the Spider-Man themed PS4 will begin with the launching of the game on September 7th. It's unknown how many of these systems have been made, so if you are thinking about purchasing one it would be best to get ahead of the pack and pre-order now. In other news about Marvel's Spider-Man, Tombstone has been teased a future villain, you can catch up on that story if you missed it here.