Forza 7 hits native 4K 60FPS on Xbox One X with 70% GPU
Forza Motorsport 7 runs at native 4K 60FPS on Xbox One X with GPU power to spare.

Published Mon, Jun 12 2017 5:31 PM CDT
|
Updated Tue, Nov 3 2020 11:55 AM CST
E3 2017 - Forza Motorsport 7 will run at native 4K 60FPS on Microsoft's new $499 Xbox One X console without even using full GPU power.
Microsoft has confirmed Forza Motorsport 7 runs at a "rock solid" 4K 60FPS on the new high-end Xbox One X console, but now Turn10 revealed something else: Forza 7 actually hits 4K 60FPS without even using the console's full GPU power.
The developers told Destructoid that Forza 7's native 4K 60FPS performance uses 70% of Xbox One X's highly customized Polaris-based 6TFLOP GPU, with 30% power left over. This isn't particularly surprising, as the same developer was able to hit native 4K 60FPS at Ultra PC equivalent settings in Forza 6: Apex with 88% GPU usage.
It's highly likely that Forza 7 is built with DirectX 12, which the Xbox One X favors. Microsoft actually optimized the new console specifically for DirectX 12, meaning DX12-built games will perform better than others as they're able to leverage the engine's command processor, which has been built right into the Scorpio Engine's GPU.
Expect to see other devs to echo the same impressive results, especially with games that are built on DirectX 12.
But it's not any one single component that defines Xbox One X's performance: it's a conjunction of deeply customized hardware that works in tandem to provide impressive results for a games console.
Read Also: Xbox One X won't play every Xbox game in native 4K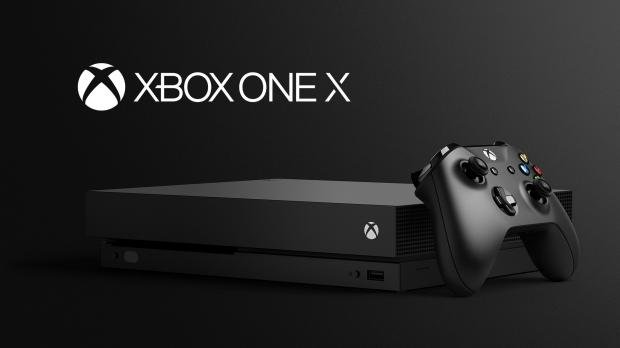 Xbox One X confirmed specs
SoC: Highly customized 360mm² AMD System-on-Chip built on 16nm FinFET
GPU: Polaris-derived GPU with 40 Compute Units at 1172MHz, 6TFLOPs of Compute Performance
CPU: Custom x86 "Jaguar Evolved" 8-core CPU at 2.73GHz, 4MB L2 cache
Memory: 12GB GDDR5 memory with 326GB/s bandwidth (12x 6.8GHz modules on a 384-bit bus)
Storage: 1TB 2.5-inch HDD
Media: 4K UHD Blu-ray player
The Xbox One X features a highly customized and fine-tuned AMD SoC outfitted with a Polaris-based GPU clocked at 1.17GHz with 40 Compute Units and 6TFLOPs of compute power. The SoC also has an highly re-tooled 8-core Jaguar-based CPU at 2.73GHz. A total of 12GB GDDR5 RAM with 326GB/sec bandwidth ensures optimum speeds, and the system also features a 1TB hybrid drive for faster loading.
Xbox One X will release November 7, 2017 for $499. Check below for an index of everything we know about the console so far:
Xbox One X coverage index
Related Tags