Blizzard has numerous secret projects in the works
Blizzard is working on some interesting mystery projects, and another major exec has left StarCraft II to work on them.

Published Mon, Apr 10 2017 5:12 PM CDT
|
Updated Tue, Nov 3 2020 11:56 AM CST
Blizzard is working on a few new projects right now, and another key executive has shifted roles to work on one of these mysterious games.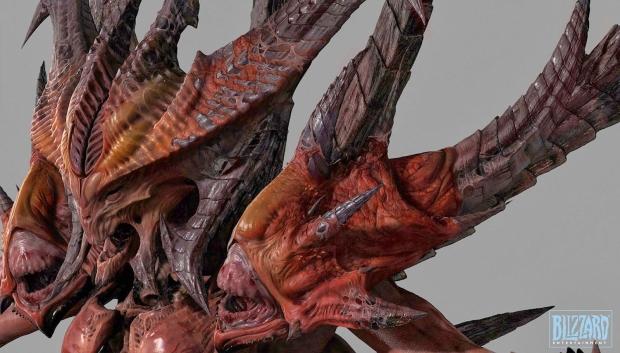 StarCraft II's lead gameplay designer David Kim has left the series to work on a new undisclosed project at Blizzard. Kim announced his departure from StarCraft on the Blizzard forums. Kim's words indicate he's working on a new project outside of the RTS realm, possibly the new Diablo project. "I've reached a point in my career where I've decided to branch out to a different project, to explore, learn, and grow as a game designer. This other project will be right here at Blizzard, so I hope working on this next game will be as awesome as my experience working on SC2 and with the community."
Right now we know that Blizzard is making a "new unannounced Diablo game"--possibly Diablo 4--and started a hiring spree back in March for a game director, senior concept artist, senior character artist, and a lighting artist. All of those roles have been filled and the listings have since been taken down.
We also know that Blizzard is making a "robust first-person engine for an unannounced project," and we could even see Overwatch 2 or even a more definitive version of the studio's scrapped Project Titan game.
Kim is the third major shifting of Blizzard execs in the last half year. First we had World of Warcraft's Tom Chilton, who moved to an undisclosed project, then we had Heroes of the Storm's game director Dustin Browder to the same a few months later.
Remember that Blizzard is also working on StarCraft: Remastered, a full remastering of the RTS classic, to release this Summer. But I highly doubt these major shifts are for a remaster, and think that Blizzard is working on some pretty interesting things.
Related Tags