Diablo 4 is almost assuredly in the works
Blizzard is hiring a game director for a 'new unannounced Diablo game,' and we're pretty confident it's Diablo IV.

Published Sat, Jul 2 2016 1:12 AM CDT
|
Updated Tue, Nov 3 2020 11:59 AM CST
We've known for a while that Blizzard is hiring for a brand new Diablo game, but a new game director job opening tells us that the project won't be a small excursion.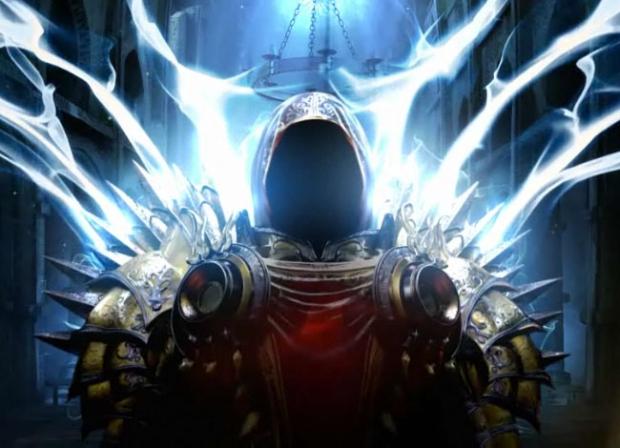 According to a new Blizzard job listing, the company is looking for a brand new game director for a "new unannounced Diablo game," outright confirming that Diablo III's current game director Josh Mosqueira won't be overseeing the next game. Given the gravity of this position--the creative director will be the "vision holder for the franchise, setting the creative goals for the team"-- we can pretty much assume Blizzard is preparing the next chapter in the landmark ARPG franchise, Diablo IV.
"Blizzard Entertainment is seeking a game director with outstanding communications skills, proven experience in creative direction, strong ability in system design, and a stellar track record of shipping AAA games to lead the Diablo series into the future," reads the listing. There's absolutely no reason for Blizzard to hire a new game director unless they're working on a massive new chapter of the series, so it pretty much has to be D4.
Blizzard actually starting hiring people for the new Diablo game back in March of this year, filling early game-prep positions like senior concept artist, senior character artist, and a lighting artist.
I'm glad that Blizzard seems to be taking a fresh approach to Diablo IV so far. D3 had a lot of problems, many of which were caused by ex-Game Director Jay Wilson (who has thankfully left the company and the gaming world). Josh Mosqueira has been a great D3 game director so far, but he had to fix a lot of Wilson's mistakes and mishaps. Now it looks like Blizzard wants to scrap all of that entirely, and we could expect to see a true return to the classic Diablo 2 form.
We might see Diablo IV teased or announced during Blizzcon 2016 from November 4-5, but the project is still in its very early stages, so don't be surprised if the game isn't there.
Diablo IV could also release across Sony's new PlayStation 4K and Microsoft's new Project Scorpio consoles for improved visuals and performance.
Related Tags