Nintendo's new Switch console handheld hybrid will reportedly use the modern USB Type-C interface to charge the handheld while on the go, instead of a proprietary first-party charging cable.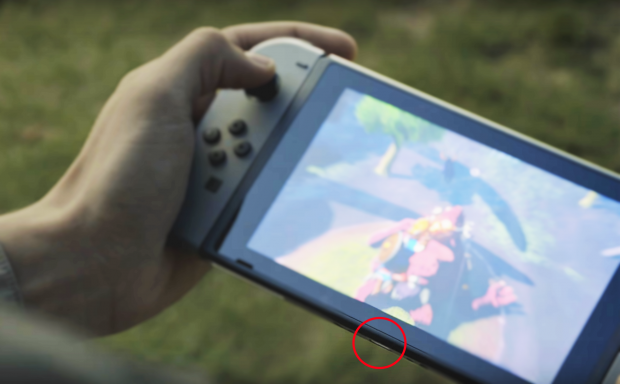 Sources at Nintendo have told Let's Play Video Games' Laura Kate Dale that the Switch handheld shown in the preview trailer uses USB Type-C port for power, meaning the actual consumer Switch could use the new Type-C interface. This would allow the Switch to benefit from Type-C's fast-charging modes, along with potential high-speed transfers and compatibility with a host of adapters.
USB Type-C charging could offset the Switch's purported three-hour battery life while in un-docked handheld mode, as users may be able to easily and quickly re-charge the Switch console. Nintendo typically regulates its hardware with exclusive first-party power cables, so this move to the new future-proof standard would be substantial for the company.
The new protocol can also support power, data transfers, and video signals over a single cord, but the Switch's dock shows two cables--one power, and the other video--as it'll be compatible with current HDTV's over HDMI.
We've spotted what may be a USB Type-C port on the bottom side of the Nintendo Switch, which fits perfectly with how the console sits in the dock. Nintendo has affirmed the dock itself is used to "charge the device," and a quick-charge over USB Type-C would ensure speedy battery recharges.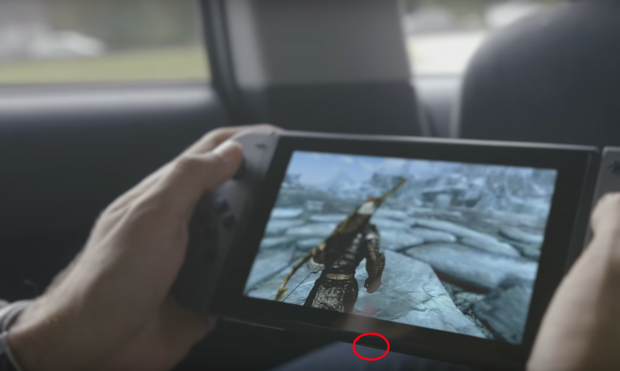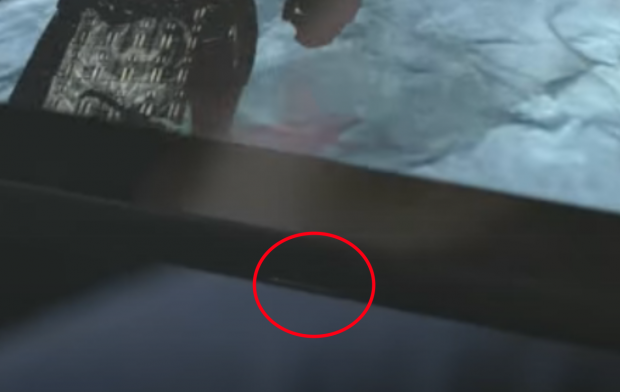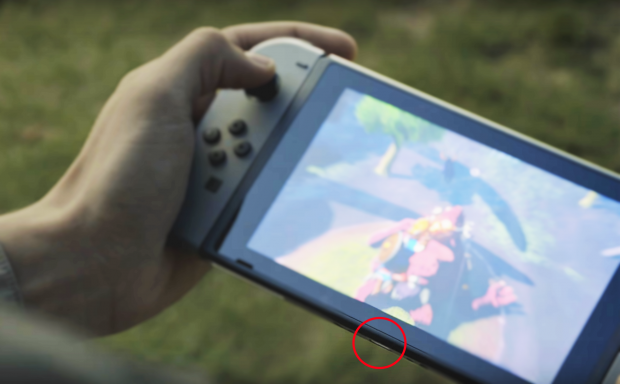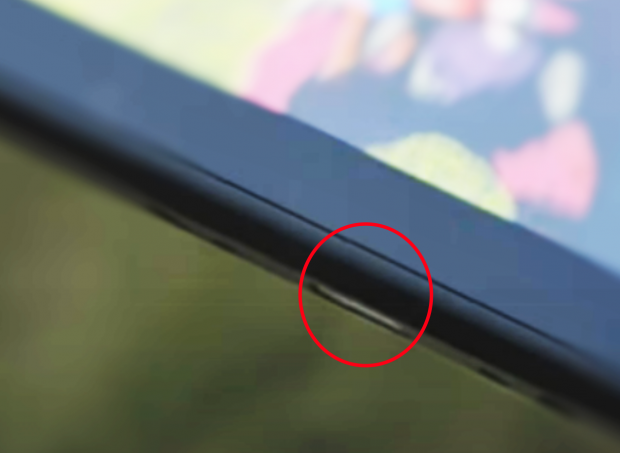 These reports on the Switch's puported USB Type-C power may clash with past reports from Dale regarding the Switch being more powerful when docked versus on-the-go. The Switch preview trailer shows that the handheld will deliver console-grade gaming while mobile, indicating the gaming experiences will be the same regardless if its docked or detached.
But the same Nintendo source told Dale that the Switch is actually more powerful when docked, meaning it may be underclocked with lower-end graphics and possibly lower frame rates.
The argument here is that lower performance will improve battery life, but why would Nintendo push for maximum battery life if the device can be quick-charged back to full capacity over USB Type-C?
Read Also: Nintendo Switch may have extra power while docked
USB Type-C is potentially dangerous, however, with the cords themselves being able to transfer 100W of power. Faulty Type-C cords can lead to irreparably damage devices, especially those that use Type-C on one end and older Type-A on the other.
So if Nintendo were to use Type-C for the Switch, it'd have to use a full Type-C to Type-C cord to transmit power, meaning the actual DC adapter would need to be specced for Type-C (possibly along the lines of something like this).
This means that most existing USB Type-A mobile power banks may not work as they work over older-specced USB protocols, and Nintendo would want to mitigate all risks of potential damage; even if the older protocols don't transmit as much power, I'd say Nintendo wouldn't want to take any chances.
There's a possibility that Type-C mobile power banks could be compatible, and Nintendo may sell their own portable banks for this express purpose.
Given the confusion that consumers will face with USB Type-C, it makes more sense for Nintendo to create their own first-party proprietary power cable, especially since a lot of gamers, kids, and adults may use the wrong-specced cords to quick-charge their Switch.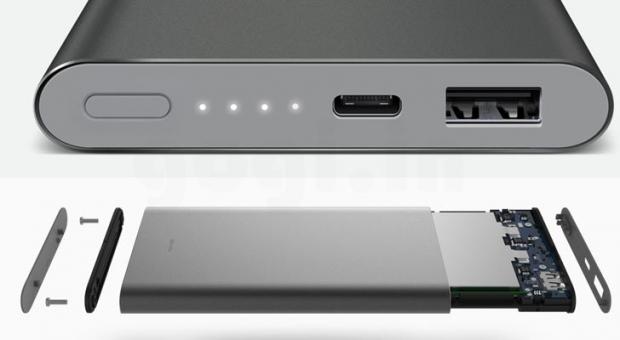 Also remember that Nintendo says that the Switch preview video isn't representative of the final product, and "gameplay graphics and features are subject to change."
"This video is all about explaining how the Nintendo Switch works," Nintendo told Eurogamer. "You shouldn't assume what you saw on the video represents actual game footage and further specifics on first-party games will be provided later."
"We wanted to convey in a self-contained video how Nintendo Switch represents a new era for video game systems enjoyed in front of a TV, by letting gamers play anywhere, anytime, with anyone they choose. It adds the mobility of a portable system to the power of a home gaming system."
The Nintendo Switch will launch in March 2017, and Nintendo will reveal pricing, launch games, specs, battery life and more during a special event on January 12, 2017.
Check below for everything we know about the Switch, including confirmed specs, info, expectations and more!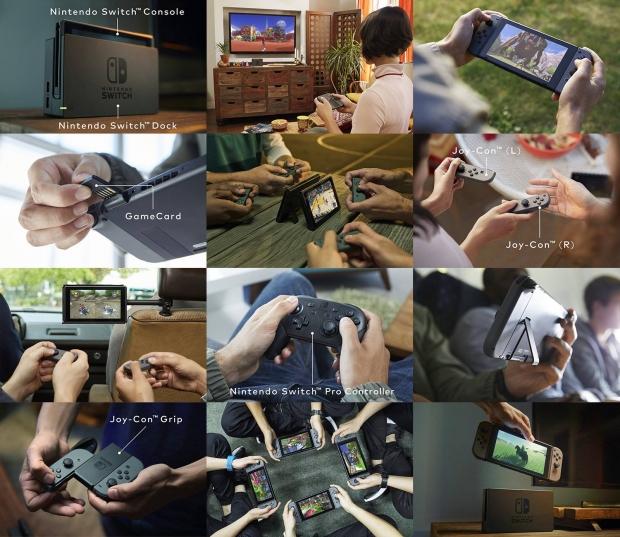 Everything we know about Nintendo Switch so far: