UPDATE: Ubisoft sources have apparently told Laura Kate Dale, Editor-in-Chief for Let's Play Video Games, that the Nintendo Switch's battery only lasts 3 hours. There are other reports that the Switch has "mediocre" battery life, despite Nintendo's following statements and NVIDIA's customized Tegra chip, which may or may not be power efficient.
Given the accuracy of Dale's information leading up to the Switch's reveal, this could be factual, and may go against our speculations below.
The headline of this article has been updated to reflect the new information.
Original story is as follows.
Nintendo's new Switch hardware is actually a transforming 2-in-1 style tablet that has two modes: docked for console living room play, or fastened with controllers for console-grade gameplay on-the-go.
But what kind of battery life can we expect from the Switch's handheld? Will we get more than 2-3 hours of action while playing demanding games like, say, a huge open-world game from Rockstar, or even Legend of Zelda: Breath of the Wild?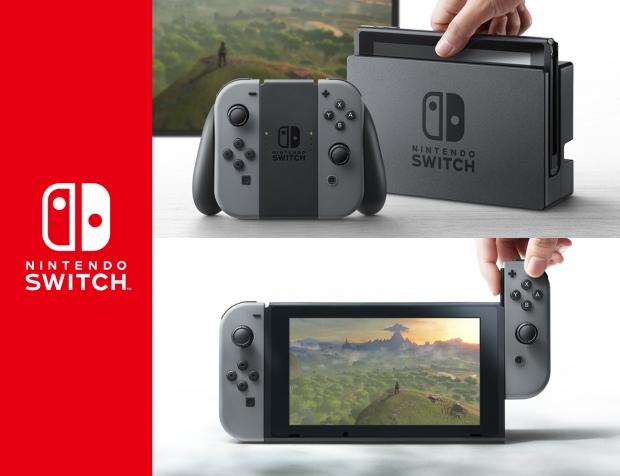 Battery life has been one of the biggest questions about the Nintendo Switch, and now Nintendo has weighed in. While the company hasn't given any actual battery specs, it says that the Switch was specifically designed to eke out every last drop of juice and prolong your gaming sessions as long as possible.
"[Switch's battery life] has been developed so that you are able to comfortably play as much as possible in places without accessibly power. Detailed specifications will be announced at a later date," Nintendo told Famitsu in a recent interview.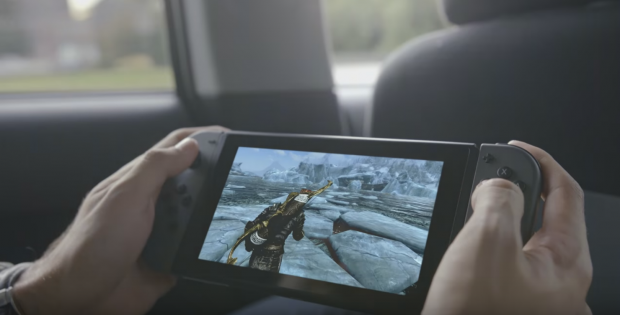 It's possible that the Nintendo Switch has impressive battery life thanks to its highly-customized NVIDIA Tegra chip.
If the Switch rocks high power efficiency and optimum battery life, then we can speculate that the device taps a scaled NVIDIA Tegra X2 "Parker" SoC. The Parker SoC is built for autonomous vehicles in mind, but NVIDIA has already confirmed that the Switch "required some serious engineering" that culminated in "500 man-years of effort"
To get a better idea on how Nintendo Switch's battery life could be so efficient, let's take a look at the Parker SoC, which could be powering the tablet. NVIDIA's Parker SoC is built on the 16nm FinFET process node, and utilizes NVIDIA's Pascal GPU architecture, which is incredibly power efficient, alongside its next-gen ARM-based Denver 2 CPU tech.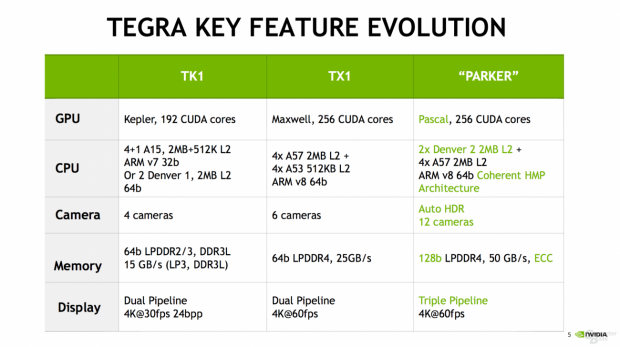 While we still don't know for sure if the Nintendo Switch is based on NVIDIA's new Pascal-based Tegra X2 "Parker" SoC, or its older Maxwell-based Tegra X1, or possibly a combination of the two in a highly customized form factor, we can speculate that the handheld's battery will be impressive regardless of which SoC it uses.
As we said earlier, NVIDIA has spent quite a bit of time customizing the Switch's onboard chip, and we're betting it's quite optimized across the board when it comes to performance, battery life, power efficiency and even heat mitigation.
intendo has affirmed that it will be revealed full specifications for its Switch sometime in the near future, possibly before the company's next investor's meeting on October 26.
The Nintendo Switch will be released in March 2017.
Check below for a list of everything we know about the Switch so far: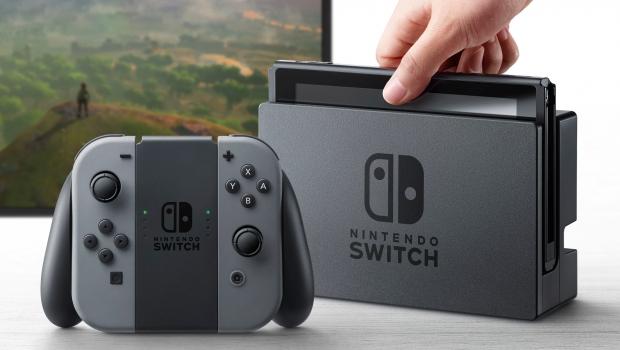 Everything we know about Nintendo Switch so far: