Upgradeable consoles would be a huge change to the current console slate, but according to President and Global CEO of Sony Interactive Entertainment, Andrew House, isn't going to happen on his watch - at least not yet.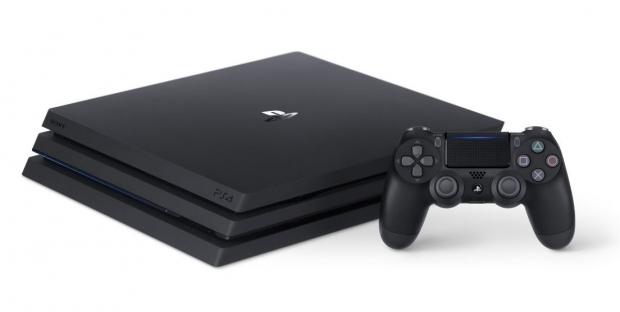 House recently talked with DigitalSpy about the upcoming PS4 Pro and Sony's goals with the PlayStation VR headset - which launches next month, where House was asked if he could see a future where the PlayStation would be upgradeable, like a PC. House replied: "It's very tough for me to envisage that at this point".
If we rewind to just last week, I wrote an article where House himself said that one of the driving reasons behind the beefier PS4 Pro consoles was that so gamers didn't jump to the PC for 4K gaming goodness. House said: "I saw some data that really influenced me. It suggested that there's a dip mid-console lifecycle where the players who want the very best graphical experience will start to migrate to PC, because that's obviously where it's to be had".
Sony thinks that gamers will migrate to the PC for better graphics, yet it doesn't want to make an upgradeable console - but it is completely fine with releasing two mid-cycle PS4 refresh consoles, without jumping to the PS5. Sure, Sony... keep playing the game like this, but when Xbox Scorpio drops next year, then what?
Sony's PlayStation 4 Pro launches on November 10, 2016 for $399. For more information about the console including specs and previous coverage, check out our huge list below:
Original PS4 Specs
CPU: 8 Jaguar Cores at 1.6GHz
GPU: AMD GCN, 18 CUs at 800MHz (equivalent to Radeon HD 7850)
Memory: 8 GB GDDR5, 176 GB/s
PS4 Pro Specs
CPU: 8 Jaguar Cores at 2.1GHz
GPU: 4.20 TFLOPs Polaris GPU
Memory: 8 GB GDDR5, 218 GB/s
PS4 Pro: What we know so far:
Double GPU power over existing PS4 models (roughly 2x AMD Radeon HD 7850)

AMD Polaris GPU support

16nm FinFET APU likely

CPU with boosted clock rate

Higher memory bandwidth

No 4K UHD Blu-ray player

Launches November 10 for $399

4K resolution upscaling

HDR support

Higher frame rates, improved in-game performance across the board

Plays all existing PS4 games, but not every PS4 game will leverage the new hardware for improved performance

1TB hard drive
Read more about Sony's PS4 Pro: