Imagine being in the boardroom when Sony decided to start planning the mid-cycle refresh console that started out as the PS4 Neo, and turned into the PS4 Pro. At the time, Sony reportedly decided in favor of making the PS4 Pro as they were scared that gamers who wanted the "very best graphical experience will start to migrate, because that's obviously where it's to be had".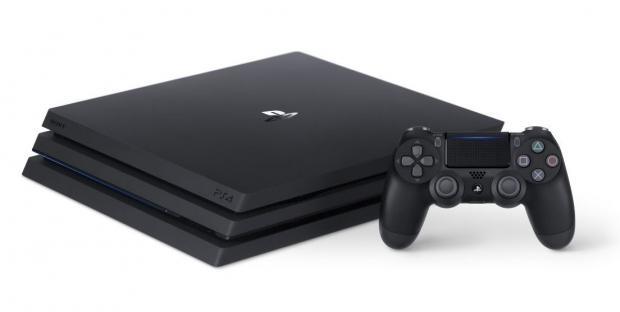 During an interview with The Guardian directly after the recent PlayStation Meeting where Sony unveiled the PlayStation 4 Pro, Sony Interactive Entertainment's President and CEO Andrew House said: "I saw some data that really influenced me. It suggested that there's a dip mid-console lifecycle where the players who want the very best graphical experience will start to migrate to PC, because that's obviously where it's to be had".
House continued: "We wanted to keep those people within our eco-system by giving them the very best and very highest [performance quality]. So the net result of those thoughts was PlayStation 4 Pro - and, by and large, a graphical approach to game improvement".
Personal rant: Firstly, Sony isn't even close to a good gaming PC let alone at the "very best graphical experience" with PS4 Pro. Sorry, but we're talking Radeon RX 470 level graphics power, and that's not to be associated with high-end gaming. If we wanted to sit down and have a discussion about high-end gaming in a console, I'd expect no less than a leap in graphics quality - and at 1080p 60FPS bare minimum. 4K at 60FPS on a console with next-gen graphics would be a good start for when I'd allow a company like Sony to say it's offering "the very best graphical experience" at a point where you wouldn't want to shift to the PC for high-end gaming.
Sony should've used a discrete graphics card in the PS4 Pro, with the power of a GeForce GTX 1070 being enough to handle a leap in graphics quality, and to hit 1080p 60FPS minimum. If it was priced at $1299, it would be considered - but there would still be a massive audience. Mass adoption won't happen overnight, but if they had an actual PC-priced console with equal or better than PC graphics, it would actually make a big impact in the market.
Valve tried it with Steam Machines but they seem to have failed, and if Sony did this, they have the install base that would wake up and take notice. $1299 is not even expensive for an enthusiast PC, so it's still relatively cheap in the grand scheme of things. Sony would be disrupting the entire gaming market that way, and it would definitely be rustling some feathers with its main console competitor: Microsoft.
Sony could blend its entire console and PC audience by offering a high-end $1299 console, and make every single game designed on the PC first and then ported down to this PC-in-a-box 'PS5 Pro'. That way, they're guaranteed to work with Windows 10 and its supported keyboards, mice, speakers, headsets, and other peripherals - all while providing the ease of use of a console.
Sony could market it as a gamers' dedicated gaming machine, which is portable for LANs (since it would work in a PC environment), and standalone as a console. It would have enough power to provide the next-gen VR experience since Sony is pushing into the market next month with PlayStation VR.
The problem is, Sony still thinks its catering to gamers, and that the PS4 Pro is providing "the very best graphical experience", which is simply not true. It will be the very best graphical experience on consoles until Xbox Scorpio, and even Microsoft's next console isn't that fast - and that's by today's standards.
What happens to the PS4 Pro in 2018? 2019? 2020? By then we'll see AMD and NVIDIA continue to flourish on the 14nm and 16nm nodes, while successive GPU architecture will arrive in Volta and Vega in 2017, and next-gen GPUs the year after. By then, we'll be looking at $200 graphics cards that are pumping out 4K 60FPS on next-gen 2560x1440 displays at 240Hz, or 4K at 120Hz.
Come on, Sony and Microsoft - at least try to change yourselves. Right now, you're the old man in the room with the business suit who's trying to appeal to a rapidly changing consumer electronics market with stale hardware and tactics. It is beyond disappointing, because most big AAA games are made on consoles, and the entire time PC gamers are having to suffer, and we're going to be held back even more going into the future. Sigh.