Nintendo on NX: for us it's not about the specs, it's about content
Nintendo's new NX console may not sport insane specs after all, as the Japanese gaming giant affirms the NX is 'all about content, not specs.'

Published Thu, Jun 16 2016 2:12 PM CDT
|
Updated Tue, Nov 3 2020 11:59 AM CST
E3 2016 - Nintendo America President Reggie Fils-Aime may have confirmed the new Nintendo NX won't rock over-the-top specs in a recent interview with Bloomberg.
When asked how the NX will stack up against Microsoft's new powerful Xbox Scorpio and Sony's new PlayStation 4K, Reggie Fils-Aime said: "You know for us, it's not about specs, it's not about teraflops, it's not about the horsepower of a particular system; for us, it's about the content. Nintendo is a content-focused company. We create entertainment that makes people smile. So for us, we're focused on bringing our best entertainment to both the Wii U as well as the NX in the future," Nintendo exec Reggie Fils-Aime said in an interview with Bloomberg West.
Fils-Aime's responses are particularly interesting because we have it on good authority that the Nintendo NX will be powered by NVIDIA's new powerful Pascal-based Tegra chip rather than an AMD APU. This would open up the doors for some impressive performance boosts across the board. But on the other hand, we've also heard the NX's power is comparable to an Xbox One and won't "blow away current consoles."
Nintendo is expected to announce key NX details at the end of 2016: "We decided to focus on Zelda [at E3 2016]," says the CEO of Nintendo Canada, Pierre-Paul Trepanier, in a recent interview with La Presse. "We'll talk about the NX by the end of the year. At that time, it will be 100% NX. There, it is 100% Zelda."
Nintendo has confirmed the NX will launch in March 2017 with the insanely popular new Legend of Zelda: Breath of the Wild. Check below for a run-down of everything we know about the Nintendo NX so far.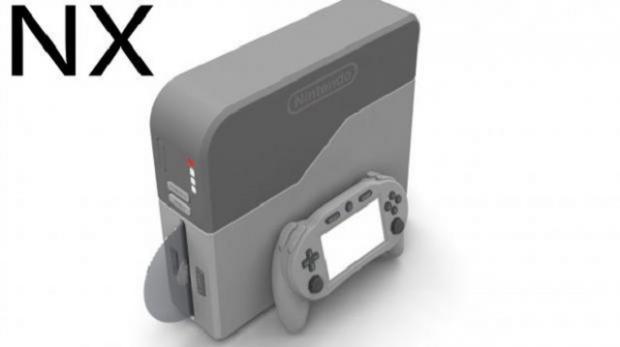 Everything we know about the Nintendo NX so far:
Related Tags