Bethesda's new 'totally unique' games to be Skyrim-sized juggernauts
Bethesda is working on two incredibly massive games that will dwarf Skyrim in size and scope, and now we have more info on what to expect from the duo.

Published Mon, Jun 20 2016 3:02 PM CDT
|
Updated Tue, Nov 3 2020 11:59 AM CST
E3 2016 - Bethesda game director Todd Howard confirmed the studio is working on two absolutely massive projects that overlap, are "totally different" than anything Bethesda's done before, and require next-gen technology that "isn't quite here yet."
Remember when Bethesda's Todd Howard said this back in February? "We actually have three kind of longer term projects we're doing that are all - we'll talk about them at a future date - but they're different than anything we've done before, while also being a Bethesda-style game....Big and crazy, but in many ways different than things we've done before. It's an exciting time." At E3 2016 Todd Howard told Geoff Keighley even more details about these ambitious new games and what they hold for the future of the studio.
These two new massive projects will be fully-fledged Skyrim- and Fallout 4-sized games that come before The Elder Scrolls VI--but all three games (which were described as 'big and crazy' before) will basically be under the same umbrella in terms of planning. "I could sit here and explain the game to you, and you would say, 'That sounds like you don't even have the technology. How long is that going to take?' So it is something that's going to take a lot of time, what he have in mind for that game, and we actually have two other large projects we're also doing that are bigger than everything we've done. People will probably hear about those even before Elder Scrolls 6. That'll make sense many years from now."
Howard also confirms the huge new "totally different" games will overlap with one another in some way, and that while they'll be different, they'll still have the signature feel and style of a Bethesda Studios game.
Geoff Keighley: "Effectively right now, are you paralell-pathing two different things?"
Todd Howard: "They kind of overlap. We're expanding, but we've always kind of [planned different things]. They overlap, and we try things and if we like something we move more of the team onto it and say 'okay this is going to be our next release."
Geoff Keighley: "I know you've done Fallout and Elder Scrolls, but do you think about doing games in other worlds to play in? I'm sure you're experimenting with lots of different things all the time. "
Todd Howard: "Yes. I think that people shouldn't necessarily look at what we've done and think we're just going to alternate between Fallout and Elder Scrolls--they're obviously universes we love. But there are things we want to try in gaming, while they'd still be very much a Bethesda Studios-style game, or something would expect from us, while being different."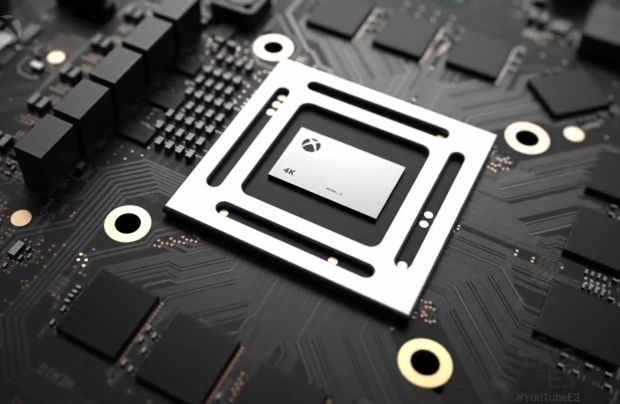 The most interesting bit is when Howard was asked about how much planning these kinds of projects take, where he pretty much says that these ambitious new projects need technology that just isn't available yet. Could he be referring to Sony's new PlayStation 4K and Microsoft's "monster" 4K-ready Project Scorpio, or something much more powerful? Or maybe it has something to do with VR? Bethsoft just revealed Fallout 4 VR on the HTC Vive, so virtual reality could be involved.
"We think very long term. We're not a developer that's going to rush something like this out. When we think about what the future of our games...we have a pretty good idea what it would be, and what it's going to take--both technology and time that we really...don't necessarily have."
As for the sizes of the two new games, Bethsoft exec Pete Hines told IGN that the projects would basically be as big as Skyrim and the last two Fallout games.
"Todd said for sure that he's got two other projects. I'm just making sure folks understand, like, that doesn't mean he's going to spit out a DLC and another DLC and we're head faking. Like, I need folks to understand that we're talking about big games like a Skyrim and a Fallout 4 and a Fallout 3 and those don't just happen."
Just don't expect these new games, or The Elder Scrolls VI, any time soon; Howard affirms that these games are coming "many years from now", and TES VI will be the last of the three to release.
Related Tags