PlayStation 5: Everything We Know So Far
Here's everything we know about Sony's next-gen PS5 console so far.

Published
11 minute read time
Introduction To The PlayStation 5
The Very Latest:
Sony is rumored to be hosting its PlayStation Meeting event on February 12, 2020 where according to a 4chan leaker we'll see the PlayStation 5 unveiled. Also, a Swedish retailer has placeholder priccing on the PS5 at a huge $1050, which should be much lower when Sony announces the console.
PlayStation 5 pre-orders go live in Sweden for $1050
PlayStation 5 rumored to be unveiled on February 12, 2020
I've been waiting my entire life for this moment. The moment when consoles finally catch up to PCs after they were upended by Microsoft itself to almost sabotage the world of PC gaming with the original Xbox. At first it was really just a PC built into a custom console that Microsoft built with the heart of the 'X' being DirectX(box), get it?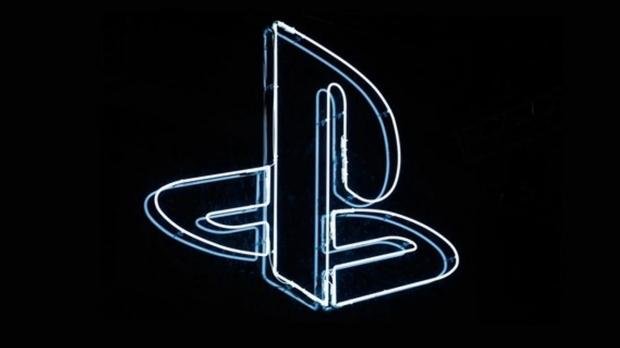 From then on in it became an onslaught of changing media with the PS2 really cementing in as the champion of the console space at the time and for many years after with 158 million PlayStation 2 consoles sold so far. Sony mis-stepped with the PS3 (if you want me to go into more detail let me know and I will write an update on another page) while the PS4 became the champion of the current-gen console race.
Sony has sold over 91 million PS4s at the time of writing so with over 250 million combined PlayStation sales in the last two generations, we have to expect only the best in the PlayStation 5 because the gaming division of the company is one of the most, and sometimes only profitable division of the company. The next PlayStation is the most important PlayStation release, ever.
Quick Specs: PS5
Sony's next-generation PlayStation 5 is expected to have some wicked high-end specs when compared to current-gen consoles and even some good gaming PCs, with a custom-made Zen 2 CPU and Navi GPU both from AMD on the new 7nm node. We'll go over the individual aspects of the PS5 in the next few pages but if you want the skinny on the PS5 in a nutshell, here you go:
CPU - AMD custom Zen 2 chip with 8C/16T on 7nm
GPU - AMD custom Navi chip with ~13TFLOPs (RX Vega 64 level)
RAM: 24GB GDDR6 (20GB @ 880GB/sec) and 4GB for OS
Storage: Ultra-fast SSD (1TB/sec+)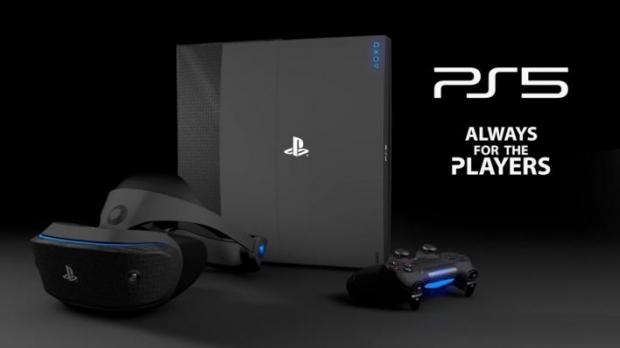 We can also expect some next-level audio technology inside of the PS5 and ray tracing of some sort, both of which I'll go into detail later on in the article.
What Else Can The PS5 Do?
Apart from monstrous hardware upgrades thanks to AMD's custom Zen 2 and Navi chips on 7nm, we can expect other things like a next-gen PlayStation VR headset and new audio abilities. We are told to expect an AMD-built custom audio solution for 3D audio for the PS5 that PlayStation architect Mark Cerny says will deliver the next generation of audio to the PlayStation 5.
PS5 - Custom AMD Zen 2 CPU on 7nm
Custom AMD Zen 2 CPU on 7nm
Sony will be using a custom CPU from AMD in the form of a new Zen 2-based chip on the new 7nm node with up to 8C/16T of performance, bringing it in line with a kick ass gaming PC. By the time the PS5 is released in the second half of 2020, the 8C/16T processor will be a pretty damn new third-gen Ryzen CPU on the next-gen Zen 2 architecture on the new 7nm node.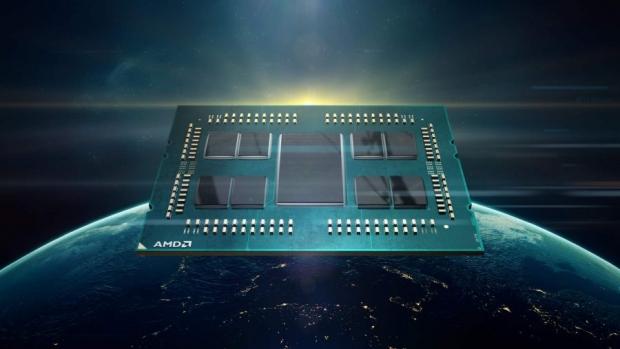 It will truly be a huge injection of CPU performance over the aged Jaguar CPU used in the current PS4 and PS4 Pro. It really isn't a good CPU at all and keeps the PS4 back big time, meaning the new Zen 2 chip will offer Sony and game developers a massive opportunity for improved everything - OS, gaming, performance, the world and level of detail in games, everything.
PlayStation 5 CPU Tech Specs
Architecture - Zen 2 (AMD)
Node - 7nm
Cores - 8 cores, 16 threads
Clock speed - 3GHz+
PlayStation 4 CPU Tech Specs
Architecture - Jaguar (AMD)
Node - 28nm
Cores - 8 cores
Clock speed - 1.6GHz
L2 cache - 2 x 2MB
GFLOPs - 102.4 GFLOPs
PS5 - Custom AMD Navi GPU on 7nm
Custom AMD Navi GPU on 7nm
Sony worked directly with the GPU engineers of Radeon Technologies Group on the new Navi GPU architecture, with custom made Navi GPU that will make its way into the next-gen PlayStation 5 console.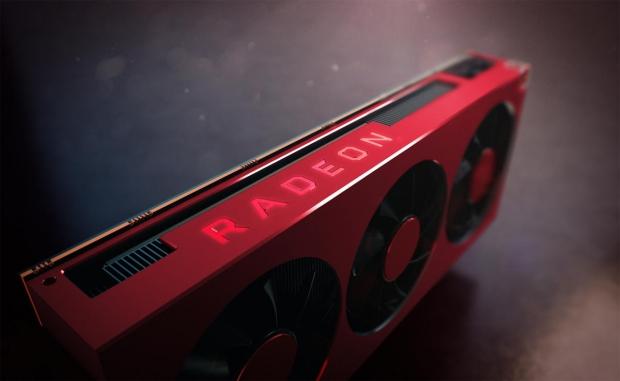 According to the latest rumors on AMD's next-gen Radeon Navi GPUs could include the purported Radeon RX 3080 XT which would sell for $339 and compete in performance with the GeForce RTX 2070. This is the type of performance we should expect from the custom Radeon Navi GPU that will be inside of the PS5, with games specifically optimized for the custom Zen 2 and Navi chips... 4K 60FPS will be easy for PS5.
PlayStation 5 GPU Tech Specs
GPU - custom Radeon (Navi)
Cores - 64 compute units
Clock speed - 1.5GHz+
Pixel fillrate (GP/s) - 25.6 GP/s
Texture fillrate (GT/s) - 57.6 GT/s)
VRAM - 8GB GDDR5
VRAM bus width - 256-bit
VRAM bandwidth - 176GB/sec
PlayStation 4 GPU Tech Specs
GPU - custom Radeon (Pitcairn XT)
Cores - 1152 cores
Clock speed - 800MHz
Pixel fillrate (GP/s) - 25.6 GP/s
Texture fillrate (GT/s) - 57.6 GT/s)
VRAM - 8GB GDDR5
VRAM bus width - 256-bit
VRAM bandwidth - 176GB/sec
PS5 - Gaming Changing Storage Tech
1TB/sec+ Storage
Just as I was finishing up this article, more details surfaced about the next-gen SSD tech used in the PS5. In a recent chat with the Official PlayStation Magazine, a Sony spokesperson said: "An ultra-high-speed SSD is the key to our next generation. Our vision is to make loading screens a thing of the past, enabling creators to build new and unique gameplay experiences".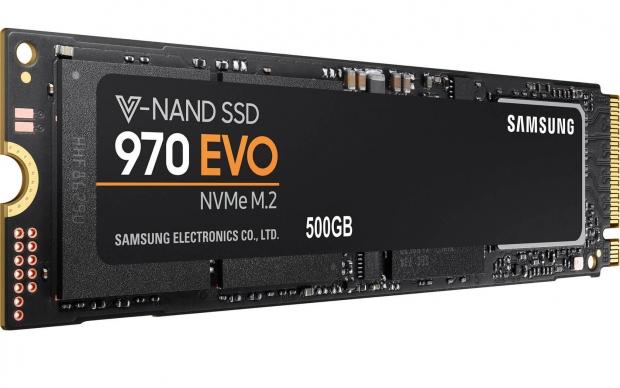 One of the last rumors on the next-gen Xbox Next consoles is that they would feature 1TB SSDs with 1TB/sec+ of bandwidth, which is a tectonic shift in storage speeds over current-gen consoles, and even most PCs. We're looking at NVMe technology here with density and speeds, where with over 1TB/sec of transfer speeds able to speed up games to new levels.
PlayStation architect Mark Cerny explained this to Wired magazine, where he demonstrated Spider-Man loading on a PS4 Pro and that it took 15 seconds after Cerny fast-traveled to a location in the city. But then he pulled out the next-gen development kit (a prototype PS5) and the same thing took just 0.8 seconds. From 15 seconds to 0.8 and that's on a dev kit... imagine what games built fore this storage, on final hardware will be like.
The SSD inside of the PlayStation 5 has more raw bandwidth than any SSD available in PCs according to Cerny, but he adds: "The raw read speed is important, but so are the details of the I/O [input-output] mechanisms and the software stack that we put on top of them. I got a PlayStation 4 Pro and then I put in a SSD that cost as much as the PlayStation 4 Pro -- it might be one-third faster".
Optical Drive
Sony's new PlayStation 5 should arrive with 4K Blu-ray support out of the box, because if it's going to be an 8K-capable console (which will be done through streaming, not 8K Blu-ray support) it'll need to at least offer a 4K Blu-ray optical drive.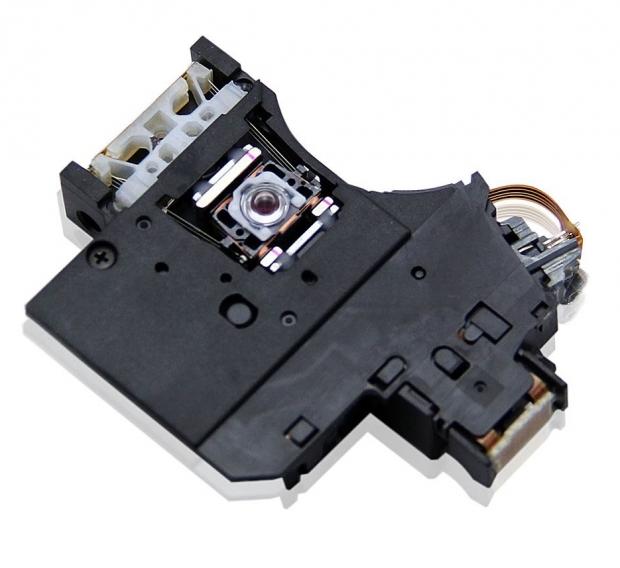 The PS4 shipped with a Blu-ray drive capable of only reading 1080p Blu-ray discs in a world where Sony co-developed the Blu-ray startard it's main competitor Microsoft had the 4K Blu-ray capable console with the Xbox One S and Xbox One X. Sony will most likely ship with a 4K-capable Blu-ray player inside of the PS5 which will quickly boost it to the top of entertainment users' wish lists.
PS5 - First Console With 8K Support
The First Ever Console With 8K Support
We definitely know that Sony will be sprinkling in some truly next-gen 8K support into the PlayStation 5, with system architect Mark Cerny confirming the news with Wired recently. Remember that the PS5 will launch sometime in 2020 which is when 8K will be much more popular, and more TVs will be on the market forcing the price down to more affordable levels.
Hell, Sony even has its own 98-inch 8K monster TV that it sells for $70,000 -- something I said was perfect for the PlayStation 5.
The problem is that during Cerny's chat with Wired the only words in that piece that talk about 8K is that Wired states "while the next-gen console will support 8K graphics, TVs that deliver it are few and far between". Yeah, but in the years that the PS5 is here -- 2020 through to 2025 -- 8K will be an actual thing by then. I don't think we'll see 8K 60FPS out of the PS5, but 8K upscaling at 30FPS in some games? Sure. 8K videos? Definitely.
PS5 - Next-Gen 3D Audio
Next-Gen 3D Audio Built-In
3D audio built into the custom AMD chip with Cerny saying you'll hear 3D audio through your current headphones or speaker set up, but there will be a new world for high-end audiophiles to enjoy with the PlayStation 5 and this new 3D audio technology.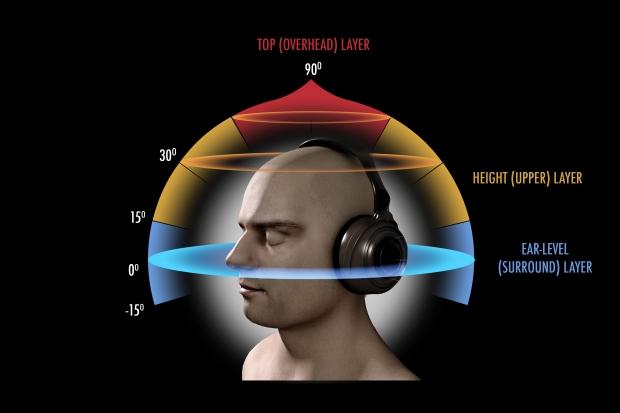 PlayStation architect Mark Cerny briefly touched on the custom 3D audio chip that AMD has made for the PS5, where he said that the next-gen console will support 3D audio that will "make you feel more immersed in the game as sounds come at you from above, from behind, and from the side". Cerny didn't get into the nitty gritty of how it'll all work, but he did say it will not require "any external hardware" and that it's built-into the APU going inside of the PS5.
3D audio can be super-immersive with the right equipment, as I personally own a high-end pair of headphones and Sound Blaster ZxR sound card and in games that support Dolby Atmos (where a stereo audio device is required) the 3D audio you get from that is amazing. In games like Overwatch that have support for Dolby Atmos, the positional audio is really something revolutionary. I can not just hear but feel the rockets and bullets whizzing past me, or over my head.
I see the 3D audio inside of the PS5 offering something similar, but PS5 game library wide. Cerny said that he was aware of the "frustration that audio did not change too much between PlayStation 3 and PlayStation 4. With the next console the dream is to show how dramatically different the audio experience can be when we apply significant amounts of hardware horsepower to it".
So get excited for the audio experience on the next-gen PlayStation 5, not just the graphics side of things.
PS5 - Backwards Compatible With PS4 Games
Backwards Compatibility
One of the big things that Sony did with the PS5 reveal is confirm that the next-gen console will have full backwards compatibility with the PS4, enabling new PlayStation 5 console owners to use their previous-gen PS4 games, or buy PS4 games on the cheap and play them on their new PS5.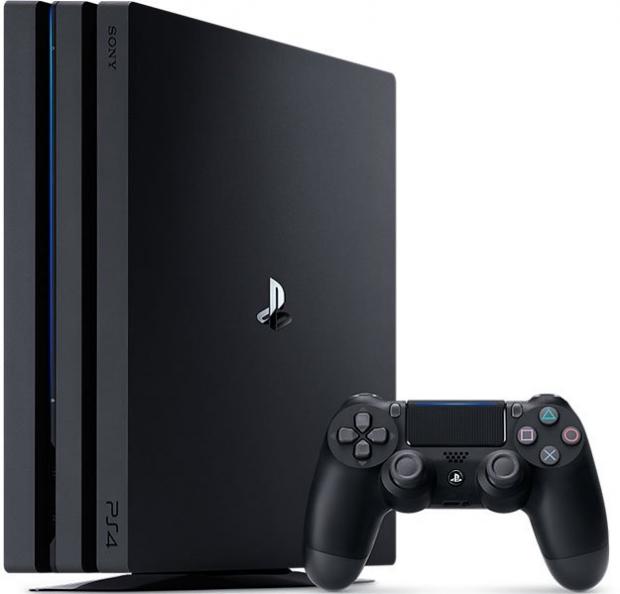 We should expect some additional extras in terms of performance (60FPS) and resolution (4K) on some PS4 and PS4 Pro games, where Sony could offer specific games (if they support it) to crank up from previous-gen PS4/PS4 Pro limitations. This could see PS4 games that did run at 1080p 30/60FPS running at 4K 60FPS on the PS5, which would be a really big deal for a lot of games and gamers.
PS5 - Launch Games
Cyberpunk 2077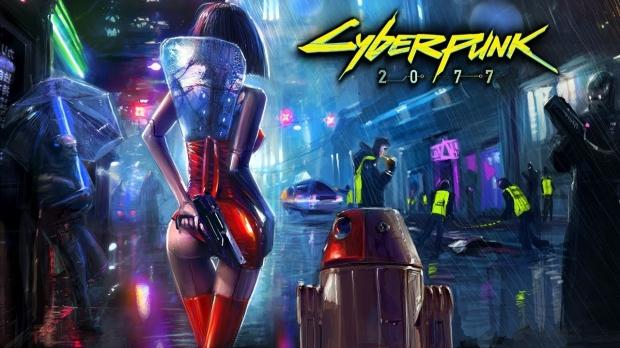 Come on, you can't be surprised at hearing that CD Projekt RED's ambitious new game Cyberpunk 2077 wouldn't be included in the launch of the PlayStation 5. I think it'll be a huge system seller for next-gen consoles and massive PC gaming upgrades, and since it should hopefully release in 2020 we should expect CDPR to roll out the red carpet that is Cyberpunk 2077 right onto the PS5.
Grand Theft Auto 6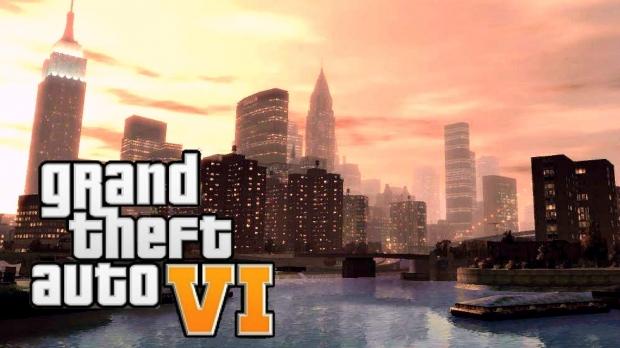 Sony will be launching the next-gen PS5 with some stellar games I'm sure, but with nothign confirmed we'll have to look into 2020 to see what games Sony could launch its new console with. According to previous leaks, Sony has paid "huge money" for Grand Theft Auto 6 to be a 1-month exclusive on the PS5. If this is true, it will be a system seller on its own.
Death Stranding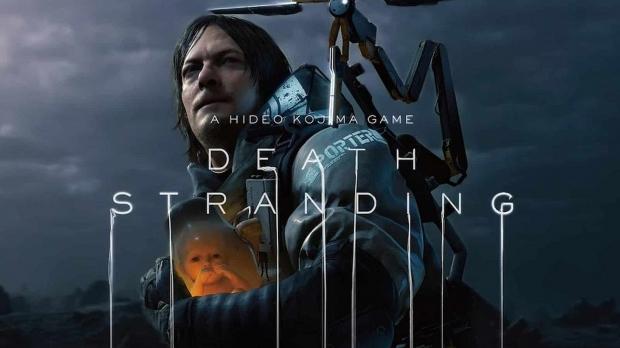 We should expect Hideo Kojima's next-gen game Death Stranding to debut on the PS5 if it doesn't launch earlier on the PS4, but I really expect it to be a PS5 launch title. Again, that's a system seller right there. We're talking about a game we don't even know that much about, on a new platform that should push 4K 60FPS from the creator and mind of Hideo Kojima, the creator of Metal Gear Solid. Oof, excited.
The Last of Us: Part II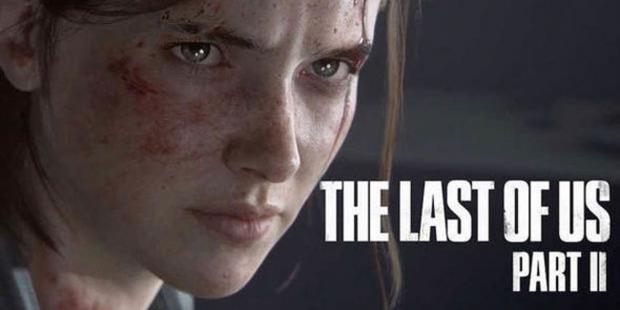 This is another game that will sell millions of PS5s with the first The Last of Us a huge success, all eyes are on its sequel to see if lightning can strike twice. Seeing The Last of Us: Part II on a next-gen PS5 with 4K 60FPS will be a huge deal, and it will be a great cross-gen title for PS4/Pro gamers as well, just like the rest of the games on this list.
Gran Turismo 7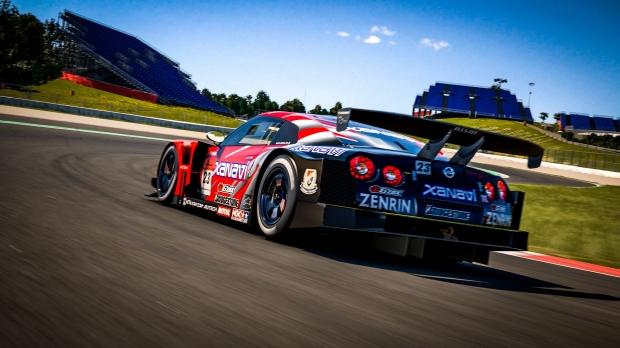 I can see it now: Gran Turismo 7 running with near-photorealistic graphics at 4K 60FPS on the next-gen PS5 as a pure system seller. In the days of the original PS1 and PS2 the Gran Turismo franchise was a monster seller, and while it might not have flown so high on the PS4, the time has never been hotter for Polyphony Digital to drop GT7 on everyone and watch their jaws hit the floor.
PUBG 4K Remastered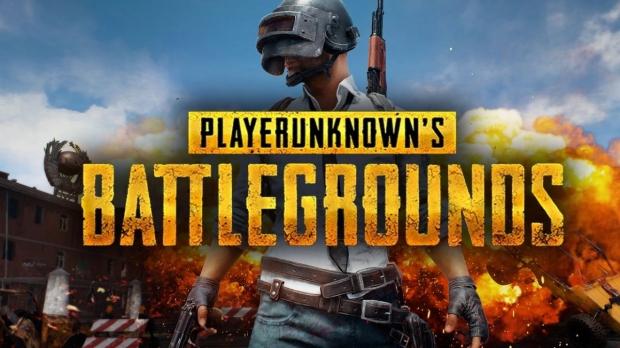 This is the most surprising rumor of all: PUBG remastered in 4K for the PS5, which is an interesting twist to Microsoft having PUBG exclusivity on the Xbox One. It was found to be a mess and then downgrades happened, optimizations were performed and it got better - but a full 4K remaster for the PS5 would be a huge win for Sony if the rumors are true.
Battlefield: Bad Company 3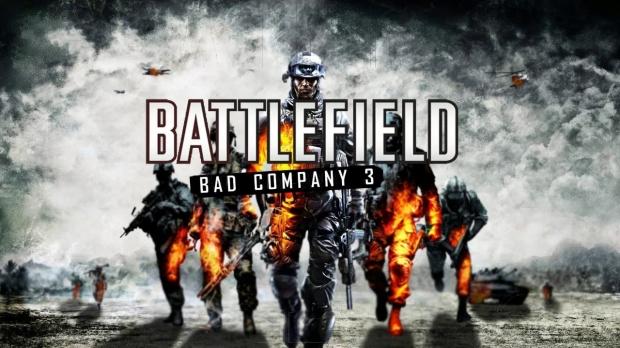 If there was a game that DICE needs to make before they're probably shuttered because of the recent Battlefield games not selling too well, it would have to be Battlefield: Bad Company 3. The series started out on consoles, reached its peak on with Bad Company 2 (that was also on the PC and kicked ass) and please DICE, let it continue on next-gen consoles. Current rumors have it pegged as a 2020 launch title with next-gen consoles, including the PS5 and Next Xbox.
New Harry Potter game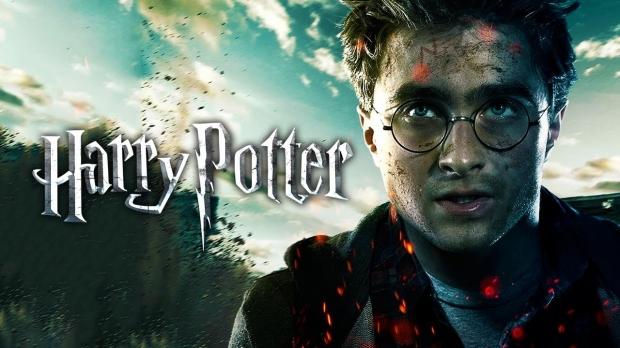 Another huge seller would be a huge multi-platform Harry Potter game, something that was teased in leaks late last year. Take note -- there hasn't been a big Harry Potter game on consoles since 2011. 9 years later and we might receive a new Harry Potter game, something that will surely have a huge audience to tap into.
PS5 - PlayStation VR 2.0
PlayStation VR 2.0
This is what we don't know much about -- Sony's plans with a follow-up to the first-gen PlayStation VR. I would expect with the largest jump in horsepower to a PlayStation ever, that Sony would have plans to launch a next generation PSVR 2.0 headset side-by-side with its new PS5 console.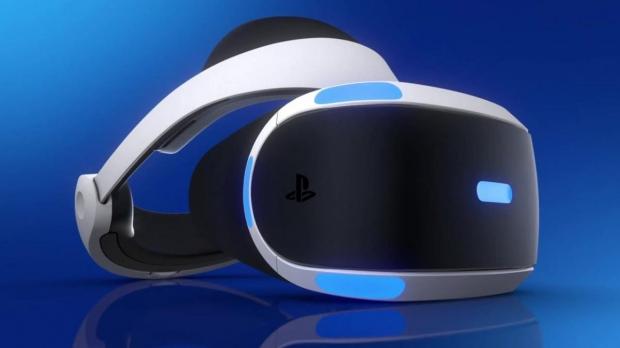 We should expect a radically higher resolution display, wider field-of-view, much higher refresh rate, new technologies and sensors, improvements in weight and quality, and more. The original PSVR was somewhat of a comfortable VR headset, but it wasn't perfect. Technologically it lacked so much that the high-end VR experience has on the PC, something I don't think will be a problem with a new PSVR 2.0 headset.
We'll have more on this as it happens, and update this page specifically.
There's More To Come
We'll be adding to this piece as time goes on, with talk about the latest rumors, online services, and more. Sony will undoubtedly unveil more about the PS5 post-E3 2019, which is when we'll find out about the next generation Next Xbox consoles in the purported Next Xbox X and Next Xbox Streaming.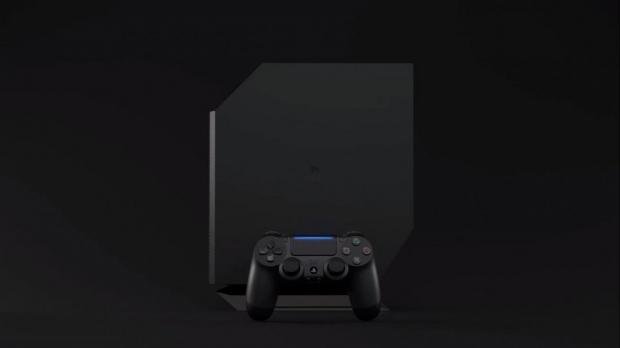 The next parts of this article will cover the online services that we expect Sony to have, as well as some of what will be possible in terms of multiplayer games with the new hardware inside of the PlayStation 5. We can expect multiplayer worlds to be bigger, more detailed, and better than ever before. I can see countless games having their worlds expanded by magnitudes in next-gen titles, something I'm sure we'll hear more about real soon.
We openly invite the companies who provide us with review samples / who are mentioned or discussed to express their opinion. If any company representative wishes to respond, we will publish the response here. Please contact us if you wish to respond.