Razer Seiren Pro RZ05 Microphone Review
Designed by Razer to change the game for all streamers, podcasters, gamers and professionals alike, but is it worth the price?
Published
6 minute read time
TweakTown's Rating: 90%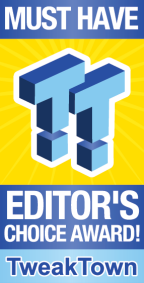 The Bottom Line
As long as you've got the cash to spare, there's not many better ways to have your voice heard than by using Razer's Seiren Pro RZ05 microphone.
Introduction
This recent release by Razer sets out to offer gamers and professionals alike a voice capturing experience that they have never experienced before. Across technology orientated forums since around 2010, gamers have been pushing for their peers to purchase headphones and couple it with desktop microphones.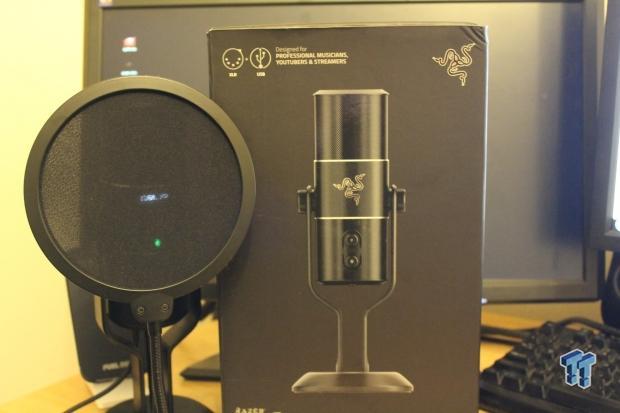 For many gamers, this push away from headsets saw products like the Blue Snowball or clip on microphones like that from Zalman become fairly popular - but there was a severe lack of knowledge about the higher-end of the spectrum for those wanting to push a little extra quality out of their systems. In comes Razer with its Seiren and Seiren Pro models. With a myriad of easy-to-understand settings, simple drivers, solid accessories and an advanced sound performance all through a brand that many gamers know quite well.
We've been provided the Seiren Pro which features further XLR recording. Most reviews floating around go into severe depth with sound stage recording alongside other similar methods, but unfortunately leave out the common gamer. By looking at the price, it's obviously not for the casual PC user, but for someone who can't go past a little quality in their gaming experience and may be looking into some form of audio recording in the near future, is it worth the investment for you?
Specifications
Featuring a 5V 300mA draw through a single USB connection to your PC or a 48V DC (analog) draw through XLR, the microphone at hand shows off a sample rate of 192kHz, a bitrate of 24-bit and three 14mm condenser capsules. Adding to this list is a frequency response of 20Hz - 20kHz, a sensitivity of 12.5mV/PA @ 1kHz and a max SPL of 120dB.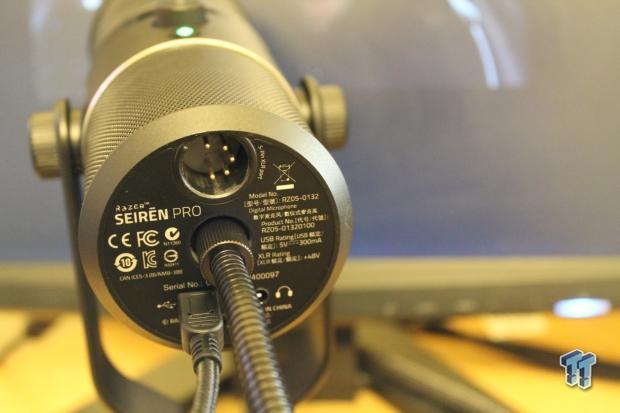 The headphone amplifier has an impedance of >16ohmx, a power output of 120mW @ 16 Ohms, a frequency response of 15Hz - 22kHz and a signal-to-noise- ratio of 114dB. The three 14mm condenser capsules can be set up to record through four patterns in total, featuring cardioid, stereo, omni-directional or bi-directional modes. In addition to this, the single USB connection for your PC is completely plug and play (optional Razer Synapse drivers if you wish), the headphone amplifier has a zero latency output and your microphone gain can be changed on-the-fly with a single nob located on the device.
Pricing & Availability
This microphone isn't for the casual gamer or the light of heart. Coming in at $249.98 including shipping from Amazon, it is certainly within another league of the previously-mentioned Blue Snowball and double the price of most headsets I have reviewed recently. In the end, you really get what you pay for. If you're looking for no XLR recording (as most gamers will be), expect a slightly lower price tag of $149.99 for the non-Pro version.
What's in the box?
As you would expect for the premium price tag, the Razer Seiren Pro comes with every accessory you may need to get the job done, except for a microphone boom arm.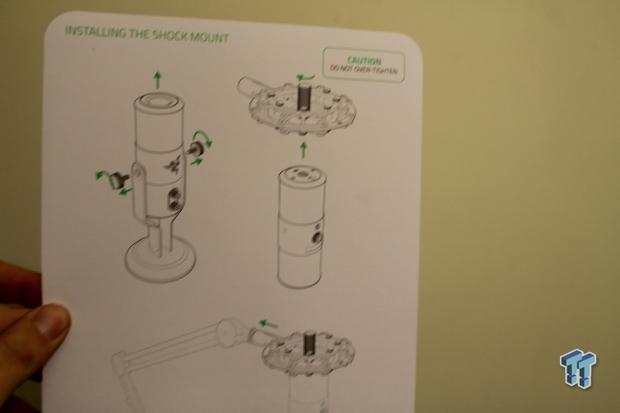 The box packaging is extensively padded and houses within the Razer Seiren Pro microphone unit and desk stand, plus the 3.5mm headphone extender cable (pro model only), the XLR connection cable (pro model only), a USB connection for your PC and some product cards. In two separate boxes are some other handy accessories - a pop filter which screws to the bottom of the microphone with a 'bendy arm' to ensure the placement is always right and a shock mount if you're looking for a little extra durability throughout your desk-smashing rage sessions.
Let's dig deeper
Set up on my desk, it's certainly an impressive looking product, however a little large. An included boom arm would have been a nice accessory, but I'm sure one wouldn't be too hard to fashion up or purchase as an accessory. If you're a little tight on space as I am, the microphone ends up sitting in front of your second monitor and blocking some viewing angles; so keep this in mind if you're looking to purchase.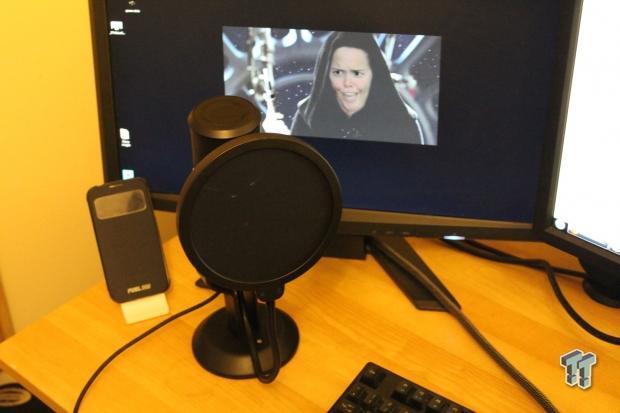 The pop filter is a great addition, especially if you're looking to use this for general gaming activities. It's going to ensure your mates in Skype or Mumble aren't too worried about your screaming as they hear everything you convey adequately.
I first tested this product with Mumble, the staple program for my 'gaming crew' when partaking in online battles of Heroes of the Storm, CS:GO, WoW or Dota 2. Without letting them know I had connected, the quality of my unknown microphone was instantly commented on by friends in the channel - mentioning that I sounded a little clearer than usual. I have been using a Kingston HyperX Cloud II headset with the microphone attached ever since my previous review and this desk microphone being a step up is something you would expect - but it's good to confirm the fact.
Connected to my PC through the single USB connection, I downloaded the suggested Razer Synapse drivers and was a little disappointed in the options at hand when finally making an account and logging in. Honestly, I'm not sure what else I expected - but I was met with only two options in which are going to make little to no difference in most VOIP programs whatsoever.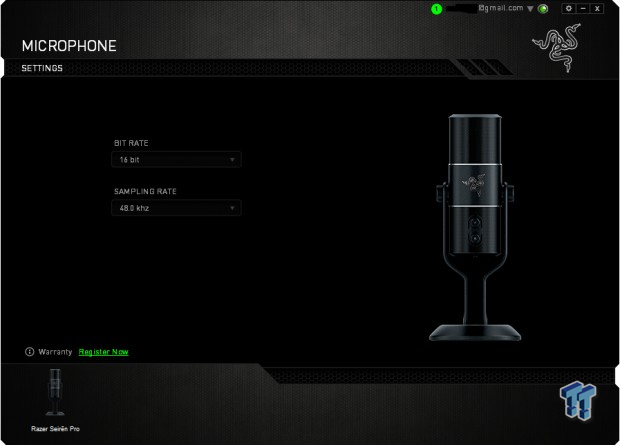 My setup of choice is the single USB connection, coupled with the included pop filter - I didn't see the shock mount as completely necessary for my operations however I tested it anyway.
More testing
Moving on to something of an amateur podcasting experience I tried out Audacity for a more solid recording experience. Coming from a background of audio-only shoutcasting around 2009-2010, I've used Audacity a few times in the past and I can certainly confer that the experience with this microphone was a positive one.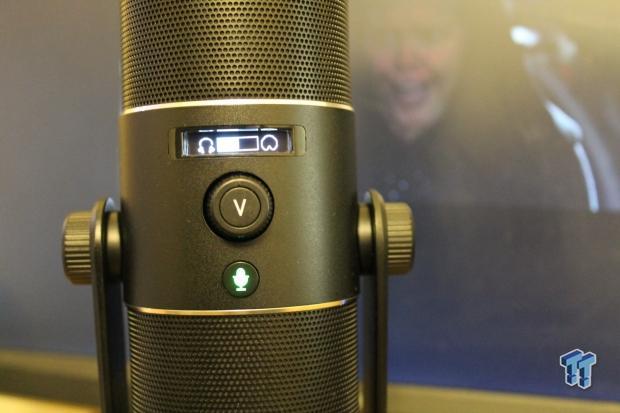 Switched into the suggested cardioid mode saw the microphone pick up my voice levels adequately and monitoring the sound input meant I could use the volume control directly on the microphone to adjust my checks easily. If you're wondering about all of the microphone pick-up options at hand, Cardioid is suggested for single-person applications, Stereo is for vocals or instruments, Omni-directional is designed for conference calls or multi-person applications like events and Bi-directional is set up for applications such as interviews. In most applications for gamers, you will be looking at the Cardioid option as I talked about using previously.
Playing back my Audacity tests saw a full sound-stage experienced in my voice. The added bass due to being slightly sick was extremely clear and present, especially due to my 2.1 computer speaker setup. It must be stated that the volume ranging from minimum to maximum wasn't extremely varied, but it was enough to notice a significant difference. It's also worth noting that changing the pick-up options is no gimmick as it certainly makes a difference. So if you're looking to buy one of these as a general gamer and someone who is possibly looking into podcasts, shoutcasting or YouTube in the future, I would say it's a positive purchase.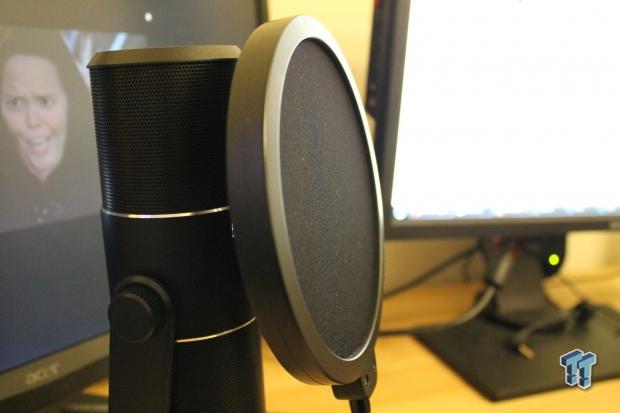 My testing through normal applications of Skype, Mumble and local Audacity recording all reported back a great results. There's nothing worse than trying to play a highly communicative game like CS:GO and having someone on your team rock a $5 microphone they found in a bin, completely devoid of bass and making them sound similar to a robot. It's obvious that this microphone isn't too portable though, so I would suggest picking up a headset with a detachable microphone like the HyperX Cloud II or maybe even something that hides away like the Tt eSPORTS Level 10m.
What's Hot
A professional look: Placed on your desk complete with the pop filter ensures your setup looks complete and professional.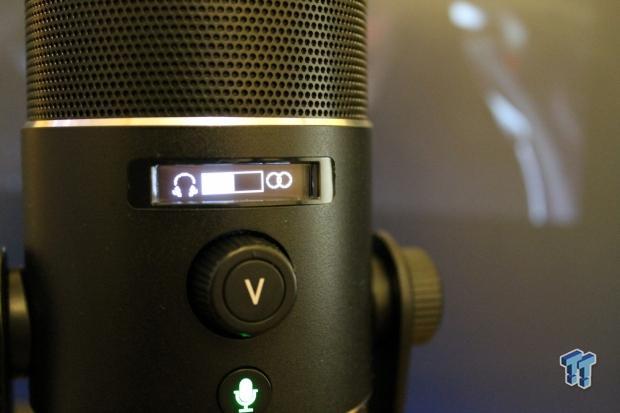 For multiple applications: If you're looking for interviews, solo-use or conference, the easy-to-change microphone pick-ups will suit all tasks at hand.
Accessories: The accessories are well built, the only improvement could be a hard carry case instead of the standard cardboard box.
What's Not
The price: It's obviously not for all. If you have the cash to spare and want the best quality, by all means get this model.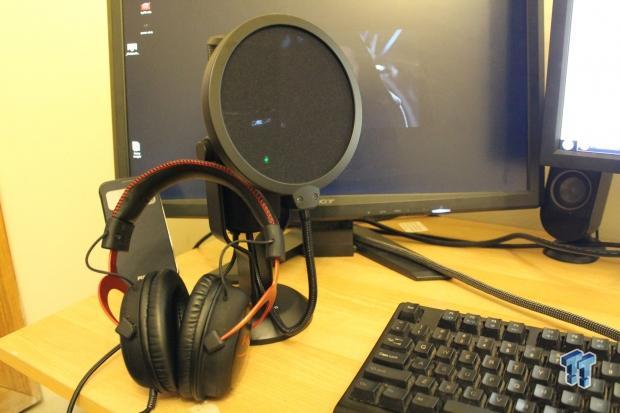 Lack of arm: Due to its large size, an included swivel arm or cheap and easy to obtain accessory option would be a great positive - think something like a swivel monitor mount with clamp for your desk.
Final Thoughts
It's certainly a viable option if quality is your thing. As previously mentioned, this review was created for gamers and with gamers in mind - there are plenty of reviews out there for the audiophiles, but if you've got the cash to spare and you're looking to use it for Mumble, Skype and maybe some cool YouTube videos in the future, this review was for you.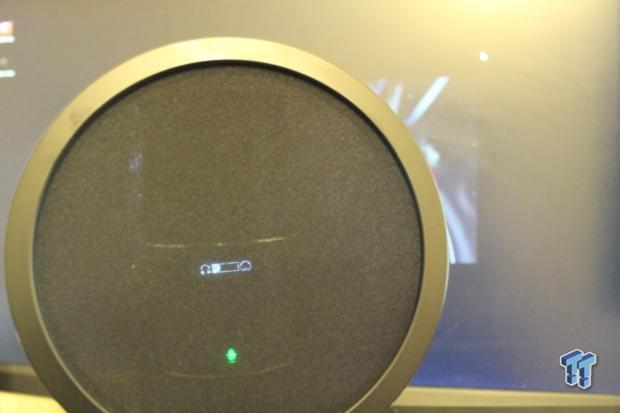 In summary, this microphone is a great purchase for most gamers if you've got the cash to spare and are a stickler for quality. However, make sure your headset has a detachable or hide-able microphone and make sure the space is there for it to sit. The sample I was provided with is the Pro model, which features an XLR connection, a high-pass filter toggle and an audio extension cable over the non-pro model. Obviously, if you're looking to use it for YouTuber and gamer applications, the $100 cheaper non-pro will suit you just fine.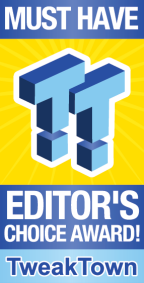 | | |
| --- | --- |
| Performance | 99% |
| Quality including Design and Build | 95% |
| General Features | 95% |
| Bundle and Packaging | 85% |
| Value for Money | 75% |
The Bottom Line: As long as you've got the cash to spare, there's not many better ways to have your voice heard than by using Razer's Seiren Pro RZ05 microphone.
PRICING: You can find products similar to this one for sale below.

United States: Find other tech and computer products like this over at Amazon.com

United Kingdom: Find other tech and computer products like this over at Amazon.co.uk

Australia: Find other tech and computer products like this over at Amazon.com.au

Canada: Find other tech and computer products like this over at Amazon.ca

Deutschland: Finde andere Technik- und Computerprodukte wie dieses auf Amazon.de
We openly invite the companies who provide us with review samples / who are mentioned or discussed to express their opinion. If any company representative wishes to respond, we will publish the response here. Please contact us if you wish to respond.
Related Tags