Final Fantasy 16 is a big success for Square Enix, but the game hasn't sold as many copies as Final Fantasy 15. There's some very good reasons why this is the case.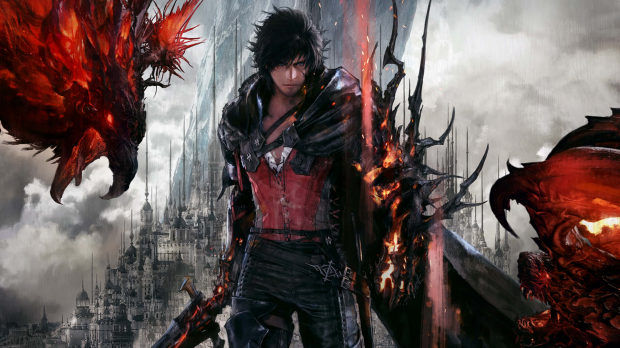 Square Enix has recently announced that Final Fantasy 16 has sold 3 million copies worldwide, a figure that represents combined shipments and digital sales. How do we best gauge this data? We're seeing lots of comparisons of this data to the last mainline game in the series, Final Fantasy 15. This isn't the best comparison, though.
The reality is that the launch conditions between these two games are very different. Final Fantasy 16 released on one platform, the PlayStation 5, whereas Final Fantasy 15 simultaneously launched on both PlayStation 4 and Xbox One. Not only that, but the games released at distinctly different timeframes, with Final Fantasy 16 launching the summer, and Final Fantasy 15 launching during the holidays in 2016, which is the biggest time of the year for video game sales.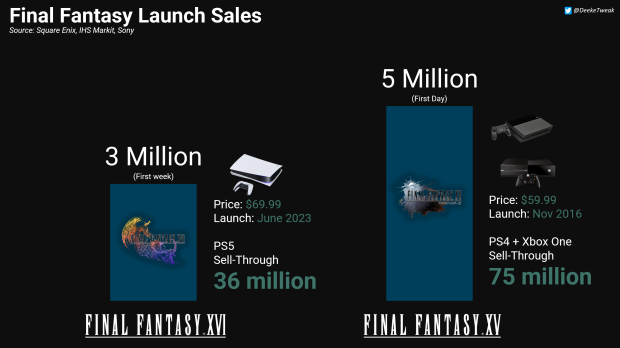 The console market was also a lot different. Final Fantasy 15 launched on a single platform, the PlayStation 5. Per Sony, the PS5 had estimated sell-through base of about 36 million units as of March 2023. That may have grown by 2-3 million units during the period, but it still doesn't hold a candle to the combined strength of the PS4 and Xbox One sell-through base during FF15's launch. According to data from IHS Markit, the combined installed base of the PS4 and Xbox One at the end of 2016 was about 75 million. Final Fantasy 15 could have launched into a combined installed base that was more than twice the installed base of the PlayStation 5.
Finally, we have pricing. Final Fantasy 15 was $59.99 on release, whereas Final Fantasy 16 is a steeper $69.99 price tag. This will affect worldwide purchases.
There's also a discussion to be had around the competitive landscape of each game's launch. 2023 has been one of the best years of modern gaming with heavy-hitting games releasing left and right, many of which are still priced at $69.99.
So ultimately it is very difficult to compare the sales data of Final Fantasy 15 vs Final Fantasy 16 for these reasons.