During its Q3 2023 Earnings Call, Micron announced that its next generation of memory for GPUs - GDDR7 - is on track for a first-half of 2024 release. "We plan to introduce our next-generation G7 product on our industry-leading 1ß node in the first half of [the] calendar year 2024," Micron writes, though as a financial report, it doesn't delve into specs.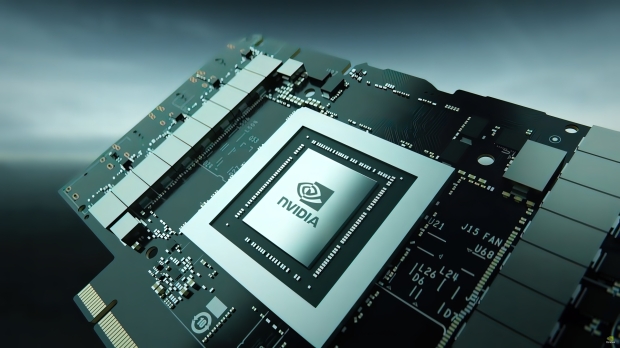 Based on other sources, it's believed that GDDR7 is in the verification stage of development, so the timeline makes sense. We know what to expect compared to the current GDDR6 and GDDR6X memory on high-end AMD and NVIDIA GPUs. AMD's Radeon RX 7900 Series makes use of 20 Gbps GDDR6, while NVIDIA's high-end GeForce RTX 40 Series cards, like the GeForce RTX 4090, make use of 22.4 Gbps GDDR6X.
And with that, the expectation is that GDDR7 speed will hit 36 Gbps, so on a high-end 384-bit memory bus, you're looking at 1.7TB/s of bandwidth. On a more low-end 128-bit, the 36 Gbps can still deliver an impressive 576 GB/s of bandwidth.
Other than Micron, we also know that Samsung is working on its own GDDR7 solution, though there's no release timeline for when that will become available. Even with 2024 availability for Micron's GDDR7, it's unlikely that we'll see a GPU use the new technology anytime soon.
Recently, we reported on NVIDIA's plans for a 2025 release of its Ada Lovelace follow-up, the GeForce RTX 50 Series. And with AMD staggering the release of its RDNA 3 products (we've yet to see Radeon RX 7700 and RX 7800 models), it's also unlikely that we'll see a Radeon RX 8900 XT months before NVIDIA launches its next flagship. Most likely, GDDR7 will be limited to the HPC and data center market, where Micron is a key NVIDIA partner.
Or maybe. Intel's new Battlemage GPUs in 2024 will debut with GDDR7 and blow everyone away. Okay, maybe that's a stretch.