Xbox Series X/S expandable storage SSD memory cards are now significantly cheaper than the were at launch thanks to a permanent price drop across all models.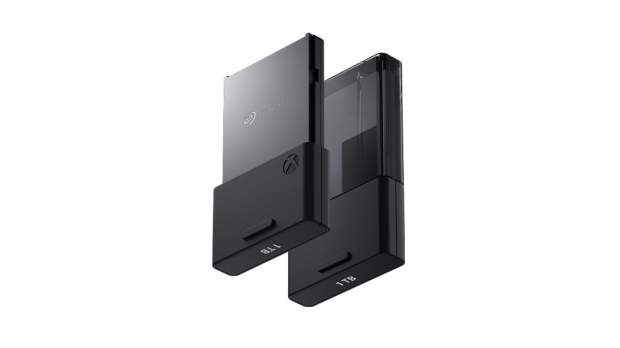 Today Microsoft and Seagate announced a price reduction in the Xbox Series X/S storage expansion modules across the 512GB, 1TB, and 2TB cards. The prices have dropped by as much as 35% off, and the cut likely happened as a pre-emptive response to other competitors entering the Xbox SSD expansion market.
The Xbox Series X/S memory card prices now look like this:
512GB - Now $89.99, was $139.99 (-35% off)
1TB - Now $149.99, was $219.99 (-31% off)
2TB - Now $279.99, was $399.99(-30% off)
While portable, compact, and much more user-friendly than the PlayStation 5's M.2 SSD expansion port, these SSDs were controversial at launch given their higher price tag. The 2TB model alone had cost more than an Xbox Series S model, and it's worth noting the Series S launched with a reduced 512GB capacity hard drive, which practically necessitated some sort of expansion memory due to the growing size of current-gen titles (Destiny 2 and even Jedi Survivor clock in at over 100GB).
We've also noted that the SSDs use the CFExpress form factor for increased portability, and modders had already found a way to slot in an M.2 2230 SSD into a $30 CFExpress Type-B adapter and expand storage without shelling out lots of cash.
The price reduction also comes at an opportune time in gaming when consumers are buying fewer games. A recent survey of over 25,000 respondents indicates that gamers do not approve of the $70 price tag, and have often said that the current economic market means they will have to give up game purchases in favor of necessities like food and rent.