AMD's Ryzen 7 7800X3D is on the cusp of being launched - it hits shelves on April 6 - and a fresh leak (following a more pedestrian piece of recent spillage) shows it outguns Intel's Core i9-13900K, the heavyweight Raptor Lake processor.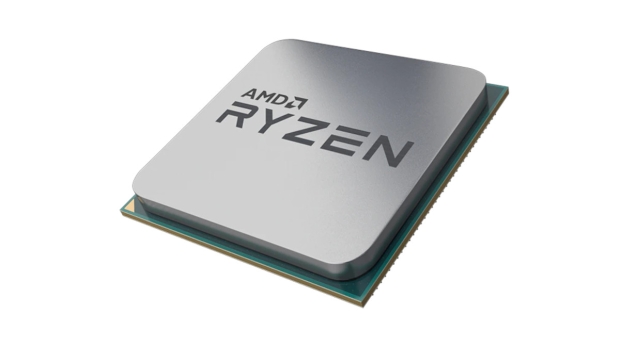 This leak comes from AMD itself and takes the form of a presentation slide that VideoCardz got hold of (which looks authentic enough, but as ever, remain cautious about anything from the rumor mill).
The slide shows that the 7800X3D is up to 30% faster for frame rates in one game AMD benchmarked, although the average is much lower than this at (up to) 7% - this is at 1080p resolution (with high graphics details).
It was Horizon: Zero Dawn where AMD's incoming 3D V-Cache chip proved up to 30% better, and in some other games, the 7800X3D was close to 20% faster than the 13900K (up to 20%, we should clarify). For example, Shadow of the Tomb Raider witnessed an AMD victory to the tune of up to 19% (the same was true of Dota 2).
However, Guardians of the Galaxy only favored the 7800X3D by 3%, and Borderlands 3 was a dead heat between the AMD and Intel processors.
A more balanced perspective
To AMD's credit, the leaked slide does show a few games where the 13900K wins. Those include Cyberpunk 2077, Rainbow Six Siege, and CS:GO (and indeed, in the latter case the 7800X3D can only achieve 91% of the 13900K's frame rate).
Clearly, this is a reaction to some of the criticism leveled at Team Red about cherry-picking all the best benchmarks to give a lopsided view of the performance of any given chip. Of course, AMD is not the only company guilty of bias in this respect - far from it. At any rate, it's good to see that AMD has taken a more balanced approach here.
All that aside, the result of an average 7% win for the 7800X3D is likely to get gamers excited for this new processor (as if it wasn't already hotly anticipated), particularly given the relative costs here.
Remember, the Ryzen 7 7800X3D will launch at $449 in the US, which compares to the 13900K that sells for around the $580 mark right now. The AMD chip is considerably cheaper, then, or at least it should be.
The danger is that as a potentially popular chunk of silicon, the 7800X3D could end up selling out, with scalpers getting in on the action and buying up stock of the processor to resell, pushing up the price.
Let's hope this isn't the case, although some early signs of pricing in Europe spotted a few weeks back are somewhat ominous. We can hope that those pre-release prices, and the potential for gouging, turn out to be wrong.