AMD's incoming Ryzen 7 7800X3D could be a costlier processor than we thought, at least if early pricing in product listings for the chip over in Europe are on the money (so to speak).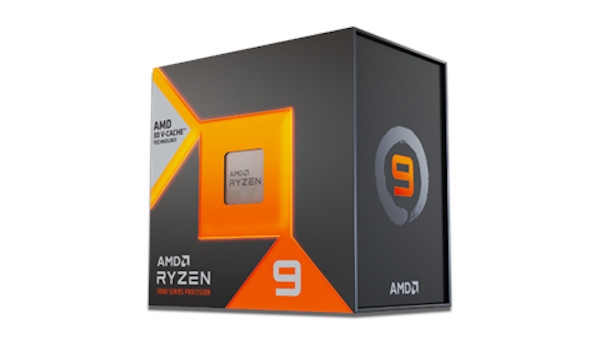 VideoCardz has scoured online retailers, finding prices in various European countries that range from slightly beefier than the recommended price to quite a way above that MSRP.
Regarding the MSRP, we know that the Ryzen 7 7800X3D - an 8-core CPU with 3D V-Cache on-board - is set to retail at US$449 in the States. And given that, German tech site ComputerBase has come up with an expected price in Europe, based on comparing the MSRPs of the 7950X3D and 7900X3D in Euros compared to the US recommended price.
With German pricing, both the 7950X3D and 7900X3D are 13% more than the US dollar MSRPs. Therefore we can anticipate the 7800X3D weighing in at €509 (13% more than US$449) in Germany.
However, the catch is that European retailers have their early listings up with pricing considerably higher than that. VideoCardz points out a Slovenian retailer with the processor pegged at €530 - not that much higher than Computerbase's prediction, to be fair.
But then there's a sighting of the 7800X3D at a German retailer costing €607, which is a fair chunk more. Elsewhere, VideoCardz notes pricing of around €800 or more, but in these cases, those are surely early placeholder prices. Indeed, that may be true for the mentioned German price tag too - we have to regard all this with an appropriate dose of caution.
As to how this pertains to the US recommended price, that depends on supply and demand to some extent. If we have a situation where stock is thin on the ground, and gamers are clamoring to get hold of the 7800X3D, retailers will bump prices to reflect that. Then we'll get the usual cycle of scalpers getting in on the action, buying chips to resell them and price gouge, and it all gets rather unpleasant (again).
Ultimately, we'll just have to see how things pan out. Right now, the 7950X3D is selling at its MSRP in theory, but is out of stock at many US retailers. The 7900X3D, mind you, can be bought right now for its recommended price. The catch is that the reason the 7900X3D is in stock is because folks view that CPU as a poor compromise between the 7950X3D and 7800X3D - they'd rather wait for the latter, and its cheaper price tag.
So, there might be a fair old rush for the 7800X3D, which sadly, as noted, will work against its affordability. These early prices from European retailers seemingly back up the notion that the 7800X3D being available at its MSRP may be a bit of a pipe dream, at least with the initial launch on April 6.
Gamers have been waiting a long time for this 3D V-Cache-toting processor - the successor to the popular 5800X3D - and with AMD claiming it's 20% faster than the Core i9-13900K on average, the hype has been stoked further. Let's see if the reviews, when they arrive, back up AMD's assertions.