Ryzen 5800X3D owners are doubtless aware that their CPU isn't supposed to be manually overclocked, with AMD having locked out the ability to up the voltage.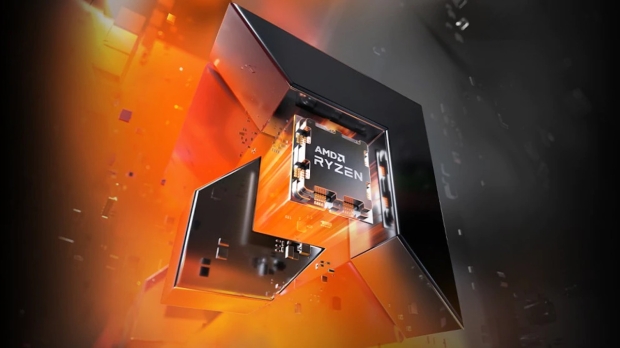 Now, though, it seems there is a possibility to perform such an overclock, but it isn't a feature, rather a bug in ASRock, ASUS, GIGABYTE and MSI's apps, according to reports.
Before we go any further, we should stress the following: Do not use this flaw to experiment with overclocking the Ryzen 5800X3D, as you'll almost certainly nuke the processor irrecoverably.
With that warning out of the way, let's dig into the details. Igor (of Igor's Lab fame) first discovered this bug in the MSI Center Windows app, noticing that the abilities to up the voltage on an X3D (3D V-Cache) chip are available to use under Settings, in identical fashion to what you'd see with a standard Ryzen processor.
Others subsequently chimed in to note that the software of multiple vendors, as mentioned above, suffers from this same problem.
Igor observed that you can up the clock speed of the 5800X3D, and also the core voltage, so experimented with both of those abilities - but the latter killed the CPU stone dead.
To be precise, Igor notched up the core voltage past 1.3V, which was enough to destroy the processor, with the PC failing to boot after that voltage had been applied.
Tom's Hardware, which spotted this, also confirmed that this bug is present in MSI's app, but didn't try playing around with it due to the obvious fear of ruining a perfectly good 5800X3D CPU.
Remember, the 5800X3D is not supposed to be overclocked, whether manually by cranking the voltage, or via AMD's Precision Boost Overdrive (PBO) feature. There are good reasons for this, as what happened to Igor illustrates very clearly - adding 3D V-Cache on top of a chip affects the max tolerance for the voltage that can be applied, likely for heat dissipation reasons.
Interestingly, expert overclocker Der8auer recently played with a Ryzen 9 7950X3D and bricked that processor while playing with similar overclocking settings. In that case, though, Der8auer pushed considerably harder to 1.55V before the CPU went to silicon heaven.
(Note that AMD did bring in PBO support for Ryzen 7000X3D CPUs, but you still aren't supposed to be manually overclocking even the new X3D models - officially, they are still locked against such overclocking, although as seen, you can do so with current apps from motherboard vendors).
Presumably a fix will be incoming from AMD before too long, or motherboard makers will be patching up this hole in their software, given the serious nature of the problem here.