Square Enix's new management offers fresh opportunities to reach a wider global audience with the Xbox brand.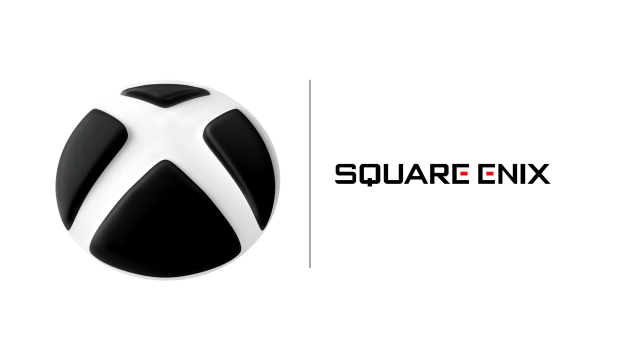 Japanese publisher Square Enix has lofty ambitions in expanding its games to a global audience, however it seems that its exclusivity deals are getting in the way of this plan. Now that Square Enix is about the get a new president, the company could make a turn around and start to work closely with platform-holders like Microsoft to bring more of its games to Xbox and better execute on this plan.
It's clear that Square Enix isn't where it wants to be right now. The company isn't in dire straits and is still pulling in respectable revenues, however we've seen Square Enix take drastic measures to counter rising costs and diminishing returns. The first major shock came when the publisher sold its entire Western games division to Embracer Group for $300 million, including heavy-hitting IPs like Tomb Raider and Deus Ex. The sale was a reaction to the commercial failure of two of its most expensive games, Marvel's Avengers and Guardians of the Galaxy, which lost an estimated $200 million.
There had been talk from Square Enix's current acting president in potentially selling stakes of its video game studios in an effort to secure more funding for projects. This idea is very similar to how both Tencent and Sony purchased a 30% stake in Elden Ring and Dark Souls developer FromSoftware.
Square Enix also recently dissolved its subsidiary Luminous Productions shortly after the studio's release of Forspoken earlier this year. Luminous has been re-absorbed into Square Enix's main studios.
So what does the future hold for Square Enix?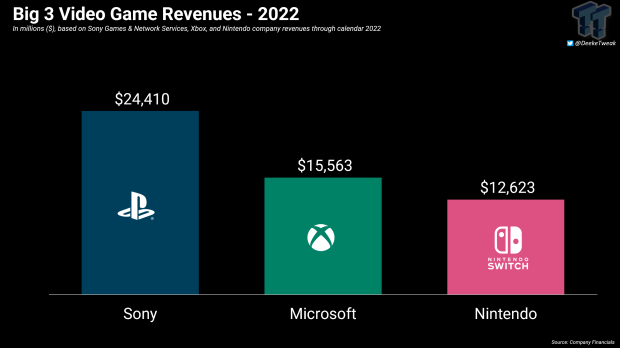 For many years, Square Enix and other major games publishers and developers have put Sony's PlayStation platform ahead of Xbox. There's a good reason for this: PlayStation is so big that industry players simply can't ignore the platform. Not releasing a third-party game on PlayStation is typically a bad idea unless it's a side-line game or the publisher has secured lucrative long-term deals with, say, Nintendo or Xbox. Even still it's not really a good idea to ignore PlayStation.
On the other hand, it's not the best idea to ignore Xbox either. The platform has been growing strong with increased revenues and engagement from Xbox Game Pass and other online services. Focusing exclusively on PlayStation has its faults, and, depending on the contracts that Square Enix could sign with PlayStation, it could leave millions of dollars in revenue on the table.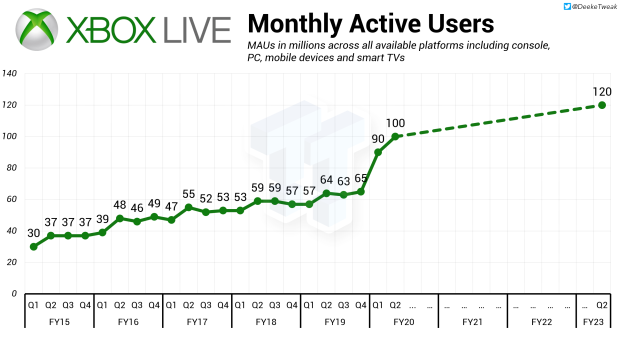 The core issue is that Square Enix has been willing to risk this loss with big games like Final Fantasy VII Remake and the more recent Final Fantasy XVI. It's true that FF7R is no longer fully exclusive to the PlayStation platform and can be released on Xbox (it's stilly confusing why it isn't on the platform to begin with), and that FFXVI also has a timed exclusivity deal that only lasts for six months after launch.
Even still, one could argue that if Square Enix wants to maximize its revenues and become a truly global publisher for some of its most anticipated games, then they should enter more prominent negotiations with Xbox.
Of course this is a very cursory analysis of the basic tenants of exclusivity vs no exclusivity. Xbox's comparatively lower market presence in the console realm has probably affected Square Enix's overall business optics when it comes to Microsoft's platform. Xbox has an incredibly small footprint in Square Enix's domestic market in Japan and is indeed in third place behind PlayStation and Nintendo when it comes to console installed bases.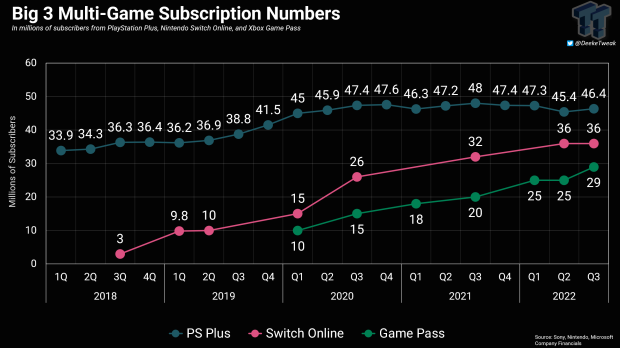 However, Xbox is not something that should be ignored and it would behoove Square Enix to work more closely with Microsoft for its future titles. It's possible that Sony has secured what's known as "blocking rights," which is a semantic buzzword that essentially means a game is exclusive; Sony has been described as using "blocking rights" to keep games off of competing platforms like, say, Xbox or Xbox Game Pass.
The reality is that no one knows the ins and outs of Square Enix's deals other than the publisher and Sony. And indeed Square Enix has made good efforts to bring a large portion of its catalog to the Xbox platform, including more recent titles like Final Fantasy Origin Stranger of Paradise, Crisis Core: Final Fantasy 7 Reunion, and the Chrono Cross remaster. However, Octopath Traveler II is missing on Xbox.
To really maximize sales reach and potential, Square Enix may need to even out its releases on both PlayStation and Xbox while attempting to make better long-term contracts and deals with Microsoft's games division.
If Microsoft were to close the Activision merger, then it will become one of the largest video games companies on the planet in terms of revenues and overall IP value. This will make Xbox impossible to ignore and could give Xbox more negotiating power to make lucrative deals with third party developers that often reserve big titles from the platform.