Following a string of unsuccessful game releases, Square Enix President Yosuke Matsuda plans to retire.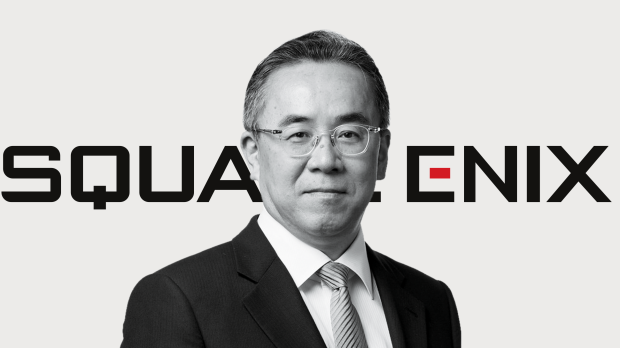 Square Enix isn't in the best shape right now. The company isn't in the red, and is still making sustainable revenues and profits, however the publisher does need a few wins to offset a string of disappointments.
A combination of commercial failures like the ill-fated Babylon's Fall with numerous titles that "failed to meet expectations" (every new Tomb Raider release, Deus Ex Mankind Divided, and the expensive Marvel games to name a few) has led to unfavorable company performance. It's estimated that Square Enix lost $200 million on Marvel's Guardians of the Galaxy and Avengers.
Square Enix has made drastic decisions in an attempt to turn around the situation. We've seen the firm sell off its entire Western video games division, which includes Crystal Dynamics and Eidos Montreal, for just $300 million. Embracer Group purchased these studios and their associated IPs, and a new big-budget Tomb Raider game is currently in development. The ultimate goal was to "trim the fat," so to speak, and keep Square Enix's operations as lean as possible by reducing spending.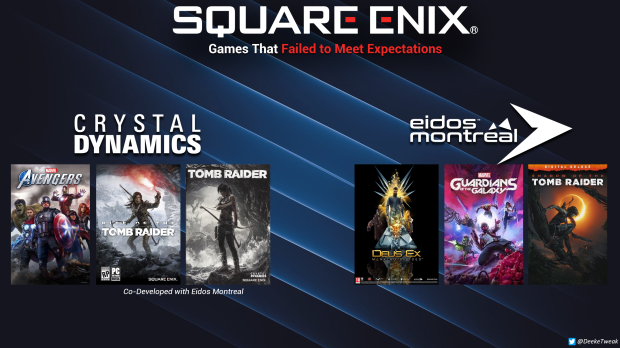 Now the company is making another drastic decision. Square Enix CEO Yosuke Matsuda is retiring and stepping down, and the board of directors has already outlined a replacement for Matsuda. The board recommends Takashi Kiryu to lead Square Enix.
Investors will vote on the recommendation during an annual shareholder's meeting in June.
Matsuda has been controversial among gamers with his emphasis on emerging new technologies, including the hotly-contested NFTs. Matsuda's new year's letters typically delivered experimental ideas like Autonomous Game Content, a term that refers to gamers being able to create in-game content and sell it for cryptocurrency, thereby creating a sustainable virtual economy.
Here's a quick synopsis of the kinds of thing Square Enix mentions in its New Year's letters: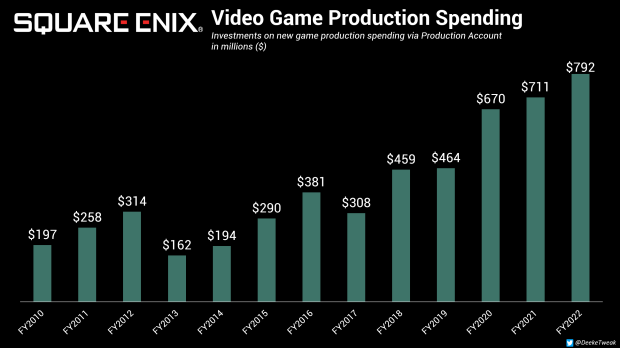 What's interesting is that Square Enix's ultimate aim doesn't seem to have changed. New management should introduce new ways to achieve the goal, however the statement provided by the company's board of directors underlines Matsuda's penchant for chasing new technologies like blockchain, cloud, and NFTs.
"Under the rapid change of business environment surrounding the entertainment industry, the proposed change is intended to reshape the management team with the goal of adopting ever-evolving technological innovations and maximizing on the creativity of the Company's group in order to deliver even greater entertainment to its customers around the world."
This management shake-up punctuates Square Enix's recent decision to dissolve Luminous Productions as a separate subsidiary and absorb the company--and the developers--back into Square Enix's core games divisions.