We recently reviewed the Razer DeathAdder V3 Pro, where we wrote, "as the lightest wireless gaming mouse, the Razer DeathAdder V3 Pro is incredible when you factor in the underlying hardware. It may be no-frills in terms of lighting, luxury inbuild grips, and a multitude of buttons and profile options, but it certainly makes up for it in pure performance."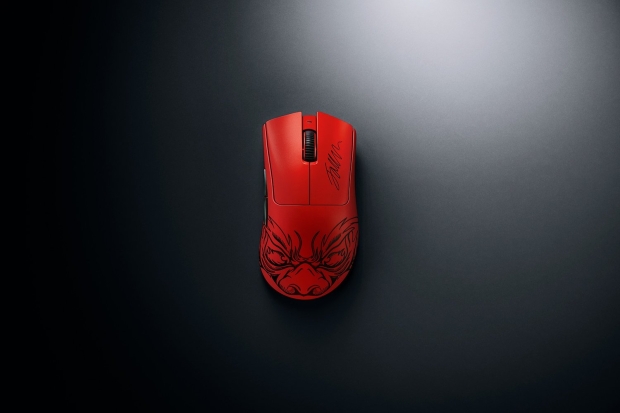 Today comes word of two new additions to the DeathAdder line-up, one being the funky DeathAdder V3 Pro Faker Edition created in collaboration with esports champion Lee "Faker" Sang-Hyeok. It features an impressive red 'Unkillable Demon King' aesthetic that looks very cool while sporting all the hardware features we praised in our review.
Faker has used and won world championships using a DeathAdder, so this collaboration is awesome to see. "This is a special moment for me," said Lee "Faker" Sang-Hyeok. "I've always dreamed of having my own mouse, and now I can share it with my family, friends, and fans. I love the design, and the performance is unparalleled. Huge thanks to Razer for all their efforts and for working with me on this amazing project."

The second addition is something new, a wired Razer DeathAdder V3 that manages to be a lot cheaper than the Pro - USD 69.99 (AUD 124.95) versus USD 149.99 (AUD 299.95). And with that affordability, you still get a 59g ultra-lightweight build, the impressive Razer Focus Pro 30K Optical Sensor, 8000 Hz HyperPolling, optical mouse switches, and that same classic DeathAdder shape and feel.
Even though it's wired, Razer's Speedflex cable has been designed for minimal drag - which is definitely important when the lighter you go, you tend to feel the weight of the cable.