Microsoft plans to release two next-gen Xbox consoles in 2020: A lower-power, discless system that's more economically priced, and the enthusiast-grade Project Scarlett.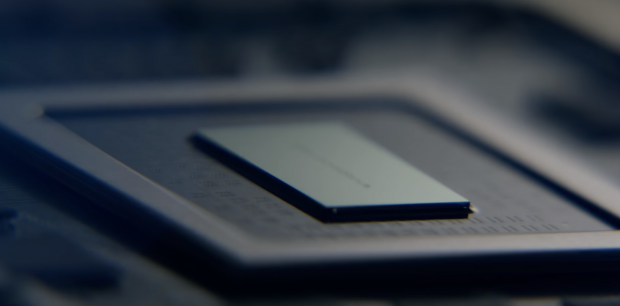 Lockhart isn't dead after all. Sources tell Kotaku that Lockhart is still in development as a cheaper version of Project Scarlett, complete with a dialed-down Zen 2 CPU and Navi GPU SoC and a discless box.
Back in December 2018, rumor had it Microsoft was making two next-gen Xboxs: an Xbox One S successor codenamed Lockhart, and Anaconda, the Xbox One X successor which is now called Project Scarlett. That plan is still underway, sources tell Kotaku.
Sources say Lockhart will rival the PS4 Pro in raw power, but it features the new 7nm AMD SoC designed for Project Scarlett, complete with a super-fast SSD that could use special cache acceleration to boost speeds (Microsoft also said their new SSD tech lets them use storage as a VRAM frame buffer).
Target specs for Lockhart include 1440p 60FPS, whereas Anaconda should hit native 4K 60FPS (or 1080p 120FPS).
Here's a quick comparison of each console's expected specifications:
Lockhart
1440p 60FPS

No disc drive

Super-fast SSD that can be used as VRAM

7nm AMD SoC w/ scaled-down 8-core, 16 thread Zen 2 CPU and Navi GPU

Lower GDDR6 memory pool (Possibly 12GB)

~6-8 TFLOPs of power?

Aims to rival PS4 Pro/Replace Xbox One S

Full backward compatibility with all Xbox One games

Cheaper MSRP
Anaconda/Project Scarlett
4K 60FPS

Disc drive with 4K UHD playback

Super-fast SSD that can be used as VRAM

Full 7nm AMD SoC with 8-core, 16 thread Zen 2 CPU and Navi GPU

Full GDDR6 memory (maybe up to 16GB)

Over 10 TFLOPs of power

4x as powerful as Xbox One X/aims to replace Xbox One X

Full backward compatibility with all Xbox One games

More expensive MSRP
We originally expected Lockhart to release after Project Scarlett as a kind of low-cost iterative revision, similar to how the Xbox One S launched after the Xbox One. It's possible both systems will launch together.
Basically expect Lockhart to be a cheaper, weaker Project Scarlett. Internal hardware specs are unknown, but expect a smaller amount of GDDR6 RAM, a tweaked and lower-end 7nm Navi GPU and Zen 2 CPU APU, and of course no actual disc drive similar to the Xbox One S All-Digital Edition. Next-gen Xbox systems may launch a duo and developers need to scale for both new systems, bringing the total count of Xbox platforms to five in 2020.
Project Scarlett is still the star of the show and the apple of Microsoft's eye. The system, which is so powerful that Microsoft says it "eats monsters for breakfast," may actually end up being more expensive than originally thought.
Right now the Xbox One X sits at $499 retail, so the Xbox One X could drop to $399 and Lockhart could also rival it at that price. Project Scarlett is expected to cost $499. If Lockhart costs $399, gamers might not buy the Xbox One X, despite the loss of a disc drive. Unless some pricing adjustments are made, we could see Project Scarlett start at $549 or thereabouts...which is pretty high.
Microsoft has yet to confirm any specs or details on Lockhart, but it has revealed tons of info on Project Scarlett.
Check below for confirmed specs and details, and a huge content listing of everything we've heard about Project Scarlett so far:
Project Scarlett confirmed details:
8-core, 16-thread Zen 2 CPU

Navi GPU

Highly customized 7nm SoC from AMD

GDDR6 memory

4x as powerful as the Xbox One X's 6TFLOPs of perf

Can deliver up to 40x more performance than Xbox One in specific use cases

Adaptive sync supported

Super-fast SSD that can be used as VRAM

Supports 8K resolution (likely media playback)

120FPS gaming

Variable refresh rate

Raytracing confirmed with dedicated raytracing cores

Backward compatible with Xbox, Xbox 360, and Xbox One games

Compatible with Xbox One accessories
Project Scarlett coverage: