Despite the Nintendo Switch's strong sales, Sony has no plans to make another PlayStation handheld.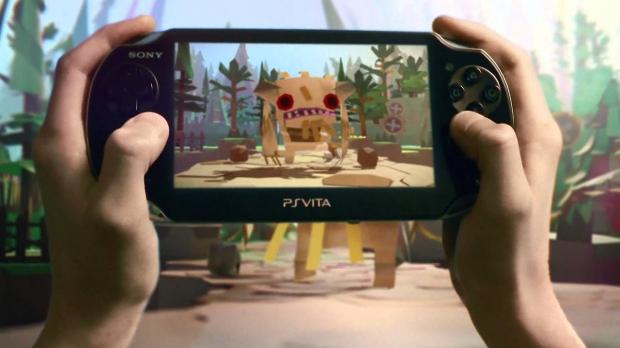 In a recent interview with Game Informer, Sony Interactive Entertainment CEO Jim Ryan confirms they're out of the handheld business for good. "PlayStation Vita was brilliant in many ways, and the actual gaming experience was great, but clearly it's a business that we're no longer in now," Ryan said in the only mention of the Vita in the entire 25 years of PlayStation article.
This isn't the first time Sony has made these kinds of remarks. Sony has said loud and often that it won't make another PlayStation Vita, first in 2017 and then in 2018, but gamers still didn't give up hope.
After all, Sony did patent a weird Switch-like/Project Fiona portable gaming handheld in 2015. This gave a lot of hope to the Vita faithful. Of course patents don't always indicate final products, especially when they're more than 2 years old after publication date.
Back when the PS4 launched in 2013, the Vita had a place in the ecosystem, although it was still somewhat niche. It was a receptor for Remote Play and Sony talked about it as a supplement to the core PlayStation experience. But Sony plans to scratch that itch by simply bringing PS Now to mobile phones for on-the-go play, rather than supporting an older platform with proprietary media storage and lackluster hardware.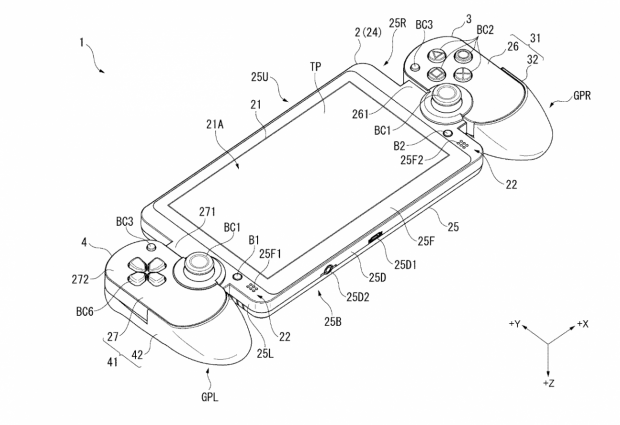 The weird handheld Sony patented in 2015, then published in 2017.
As its PlayStation console business booms, there's absolutely no reason for Sony to make another handheld. The PS4 just sold more than 100 million units worldwide, and the platform consistently helps rake in billions of dollars every year from tremendous hardware, software and services sales (Sony made $1.17 billion last quarter from PS4 sales).
The PlayStation business model revolves around having a centralized platform that's preferably always online, leading to constant monetization via game sales, microtransactions, or recurring services like PlayStation Now. A handheld simply doesn't fit into that, requires specialized hardware and manufacturing, and is overall an iffy prospect that challenges Sony's established console business.
This model will be kicked into overdrive with the PlayStation 5, which will not only introduce a new line of hardware for enthusiast gamers, but should also introduce tons of new service features for gamers like user-created game demos and being able to share video clips that other gamers can actually play through.
Also remember that Sony's traditional home console line has sold more than 450 million units worldwide, cementing it as the industry's best-selling console lineup of all time. There's no reason to jeopardize that with another Vita, especially in tomorrow's game streaming landscape.