Sony has no plans for a Vita successor
Sony won't commit to a new handheld and is moving away from the space dominated by Nintendo's 3DS and new Switch.

Published Tue, Sep 26 2017 5:17 PM CDT
|
Updated Tue, Nov 3 2020 11:54 AM CST
Sony isn't making another PlayStation Vita handheld, says company bigwig Andrew House, and will continue its bullish focus on the PlayStation 4-centered ecosystem.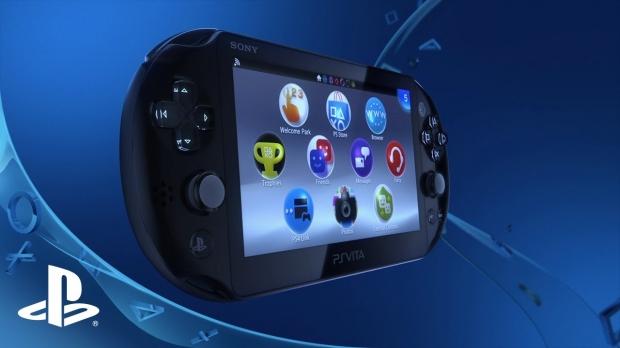 Even the Nintendo Switch's global superstar success isn't enough to convince Sony to re-enter the handheld business. The console-maker feels that traditional handhelds simply aren't a big enough market opportunity for the current games industry landscape, although handheld gaming certainly was during the Vita and 3DS' heyday (the Nintendo 3DS currently has over 67 million units sold). The Nintendo Switch, which is projected to sell more than 10 million units in its first year, is a unique strategy because it's a hybrid and not just a handheld--at least that's what Sony Interactive Entertainment President and CEO Andrew House thinks. Maybe that's why Sony filed these patents for a transforming Vita handheld.
"The Nintendo device is a hybrid device and that's a different approach and strategy," Mr. House said in an interview with Bloomberg. Outside of Asia, where the Vita is still sold and games are still made, the Vita just isn't big enough to support. "We have not seen that as being a huge market opportunity," he said.
Mr. House said that smartphones essentially phased the Vita out in non-Asian regions. "The Vita experience was that outside of Japan and Asia, there was not a huge demand. The lifestyle shift toward the dominance of smartphones as the single key device that is always with you, was the determining factor."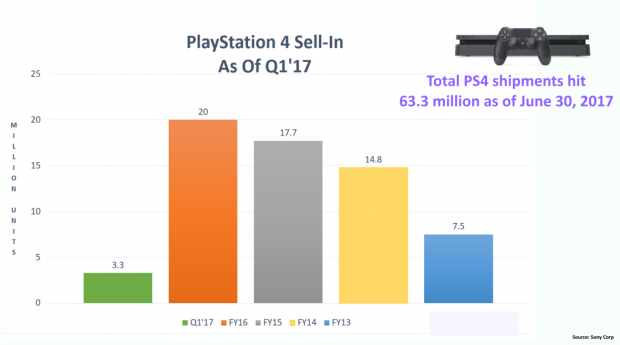 Sony's current video games business strategy is anchored by the PlayStation 4 family of consoles, which now includes three units: the original 2013 model, the "slim" model refresh, and the higher-end PlayStation 4 Pro released in 2016. The PS4 console family, which has shipped more than 63.3 million units worldwide, is the nexus of Sony's lucrative billion-dollar subscription- and software-laden Games and Network Services segment. This segment includes an ecosystem of game, music, and movie streaming that are all tethered to the console, as well as the popular PlayStation Plus service.
In short, Sony currently doesn't have to commit to the handheld market simply because it's not that popular outside of Asia. This means we won't see a new PlayStation Vita handheld successor unless it's a hybrid like the Switch, and that would disrupt the very core of its PlayStation-centered gaming business.
The PlayStation 4 focus is the company's targeted plan for the Americas and Europe, and the machine of its business runs exceedingly fine: PS4 sales made up 51% of all console sales in 2016,or almost $18 billion of the total $34.7 billion earned during the year, and Sony's games segment raked in $14.79 billion in sales during the 2016 fiscal year.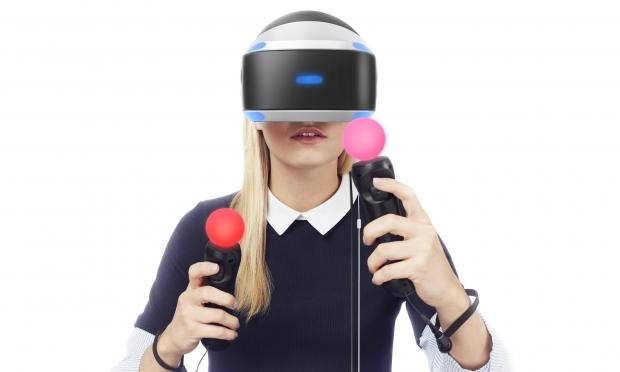 While the Japanese games-maker doesn't see value in the global handheld market, they're embracing virtual reality with the PlayStation VR and going all-in on mobile after years of belated attempts. Sony shipped its PSVR headset in 2016 and says it's uncomfortable being the VR headset market leader and is hoping for competition. Don't worry, Sony, it's coming in the form of Microsoft's new Windows 10 headsets--remember the Xbox One is a Windows 10 machine.
At E3 2017 Sony signalled a strong commitment to its PlayStation VR platform, which, of course, is yet another hardware and software ecosystem centered around the PS4 console.
In the way of mobile gaming, Sony started ForwardWorks, a company that will develop and release games on smartphones. They're even making a unique card game peripheral called Project FIELD that could revolutionize the mobile CCG space.
All of these reasons are viable explanations why Sony won't re-enter the traditional handheld gaming market, so don't expect a new PlayStation Vita successor any time soon.
Related Tags