Rumor: Diablo II remastered on the way, reveal set for Blizzcon 2019
Diablo II remastered could get released as gamers wait on Diablo IV.
Published Oct 20, 2019 3:14 AM CDT
|
Updated Tue, Nov 3 2020 11:46 AM CST
2 minutes & 12 seconds read time
Just as we advised, Blizzard is apparently going big at Blizzcon 2019, and Diablo will be a huge part of the show.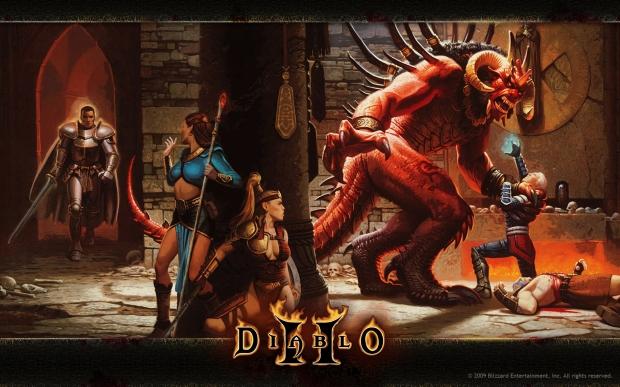 Blizzard plans to reveal two big Diablo games at Blizzcon 2019: A remastered version of the beloved Diablo II, possibly including the Lord of Destruction expansion with its runewords and extra Assassin and Druid classes, and the next mainline game in the series, Diablo IV.
The news comes from Overwatch streamer Metro, who attributes the info to inside sources at Blizzard. Metro's leaks were validated when they accurately predicted Ashe's reveal in Overwatch before Blizzcon 2018 aired, so the source appears to be genuine.
Diablo II remastered
Diablo II's remaster should be straightforward, complete with updated graphics and maybe even new patches to fill out the missing elite uniques. Cross-play with the original PC game should be included too.
Apparently Diablo II remastered has been in the works for a while. Blizzard is resurrecting its old greats for new sales and increased engagement to keep players busy while they wait on new entries. First Blizzard announced StarCraft remastered, then World of Warcraft Classic was brought online.
Diablo II's remaster treatment took so long due to technical issues. Original Diablo dev David Brevik says bringing Diablo II to modern PCs would be extremely tough.
The only worry is whether or not Diablo II remastered will use Battle.net 1.0 or 2.0 servers. Bnet 1.0 has full game lobbies, chat rooms, and private rooms. This absolutely needs to be preserved to deliver the same experience the base game offers. Being able to instantly join a game and go Baal running or Cow running, for instance, is vital to the game's huge grind.
Diablo IV
As for Diablo IV, we first reported on it back in 2016.
Sources say the game has been rebooted once and aims to reverse the cartoonish look of Diablo III. Sources tell Kotaku that Diablo IV's current iteration resembles a darker, more macabre game that channels Diablo II's grim and gritty style.
We'll definitely get Diablo II remastered before Diablo IV. Blizzard might show the game off at the event, but it won't be ready for a long time.
Related Tags