Porting Diablo II to current rigs would be 'extremely hard'
Maybe we're not getting a Diablo II remaster after all?
Published Feb 27, 2018 6:23 PM CST
|
Updated Tue, Nov 3 2020 11:52 AM CST
2 minutes & 13 seconds read time
Is Blizzard actually working on a remastered version of Diablo II for today's upgraded hardware? Maybe, but according to original Blizzard North veteran and Diablo grandfather David Brevik, putting the game on modern PCs would be extremely tough to do.
We have evidence that Blizzard might be remastering Diablo II for a re-release on the PC, similar to what it's done with the RTS classic StarCraft. But there's just one problem: Diablo II was built specifically to manipulate 800x600 resolution in a number of interesting and innovative ways, and changing that resolution could fundamentally change the entire core game experience. So in short, if Blizzard does remaster Diablo II, it might not be the same ARPG we know and love.
"I can say from a technical standpoint that it's going to be extremely difficult. That you will not be able to capture it exactly the way it was," original Diablo creator David Brevik said in a recent IGN interview. "The number one reason is because of the shape of the screen. Because the screens back then were 800x600 and largely square, and now they're not, they're 16:9 and 16:10, we did a lot of tricks."
"A lot of the ways the AI and stuff activates is from off-screen. So it's just off-screen then it starts getting activated and doing stuff. If they were going to keep the same radius of awareness, you would get a whole bunch of things on the edge of the screen getting ready to do something."
"But if you don't keep the same radius, then everything's kind of coming from different angles and at different speeds and doing different things than you're used to."
"Not only that but a lot of modern games use a giant grid to do pathing and things like that, and part of the reason that Diablo plays the way it does is because of the grid that's underneath. And so you'd have to mimic that kind of movement and grid that's underneath Diablo II in order for it to have that same kind of feel."
"I wouldn't say it's impossible, but there are huge technical challenges."
If anyone can do it, it's Blizzard...but it might take a while for it to happen. Meanwhile the gaming giant might be teasing a Warcraft II remaster to tide gamers over in their wait for classic PC remasters.
In other news, we also have strong evidence that Blizzard is working on the next mainline Diablo game...but you shouldn't expect that any time soon.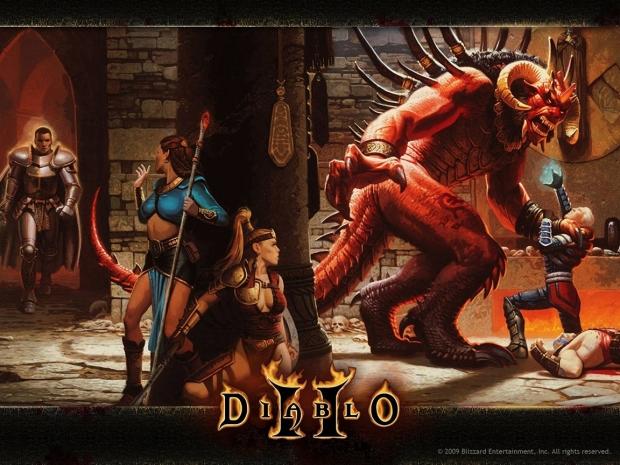 Related Tags