Blizzard is hellbent on reversing Diablo III's cartoon-ish style and return the series to its dark and malevolent roots.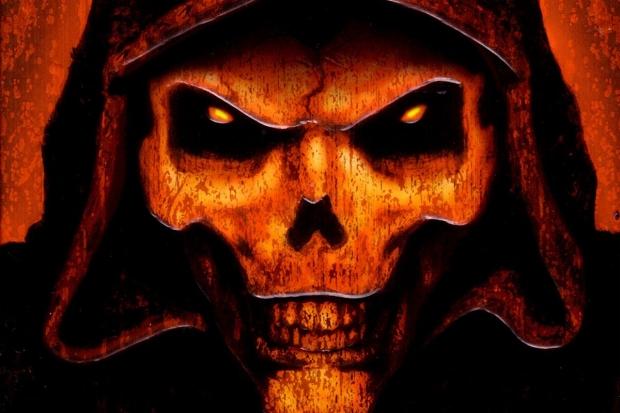 Diablo was always sourced from the macabre; the first game took us through grim catacombs, bloody fanes to unholy gods, and to the very depths of hell itself. Diablo II did the same but only better, adding a trans-dimensional feel to the demon-infested world of Sanctuary. But Diablo III took the series on a more accessible road that didn't alienate everyday consumers so much, transforming the hallowed brutality into something more commercial and safe.
With Diablo IV, the team at Blizzard wants to reverse this path. Anonymous Blizzard devs tell Kotaku's Jason Schreier that Diablo IV aims to skip Diablo III's style and return to the chaotic hellscapes of Diablo II. While Diablo IV has gone through two major iterations so far, the latest one, project Fenris, is molding itself around the horror style, themes, and scope of Diablo II.
"They want to make this gross, make it dark, [get rid of] anything that was considered cartoony in Diablo III...Make what people were afraid of in Diablo II, but modern," a source told Kotaku.
Diablo IV has been in development for some time (as far back as 2013, sources say) and has seen two different versions, sources tell Kotaku: the cancelled Hades and the current codename Fenris project. We've known Diablo IV has been in development since about 2016, and evidence has mounted since then. Just don't expect Diablo IV any time soon.
As for content, there are rumblings that Diablo IV could get MMO-esque elements to help maximize engagement and online play. Blizzard makes billions every year from monetizing online engagement in live service games like Overwatch and World of Warcraft. Expect to see Diablo IV tap these business models in some form, ditto with a monetization hook, whether it be lootboxes, cosmetic items like Path of Exile, or paid DLCs (or possibly all three).
That last bit is really what worries me.
Diablo III's current gameplay is fantastic and has excellent endgame content to keep players busy for some time. It's meant to be avidly replayed over time and has a persistent loot chase. But it's not exactly monetized the way Blizzard would like (recurring bursts of revenue via mTX) and that's likely why the game's second major expansion was cancelled.
Remember that Fenris could be cancelled just like its forebear Hades, which had a strange third-person view instead of the isometric camera we're used to. There's no guarantee that any of this will actually make it into the final game, and Diablo IV could end up being more commercialized than Diablo III.
If Blizzard can competently find a way to add hugely expanding and near never-ending endgame content to a Diablo II-like ARPG and monetize it properly, then it will have a recipe for success. These are very tricky things to get just right, however, but the company has learned quite a bit on what not to do with Diablo III.
Let's just hope Diablo IV won't be another one of those hard-learned lessons.