You can go anywhere in Death Stranding, Hideo Kojima says
Kojima makes a big 'if you can see it, you can go there' promise with Death Stranding.
Published
4 minute read time
All of Death Stranding's in-game world will be fully explorable and traversable, from deep valleys to high snow-capped mountains.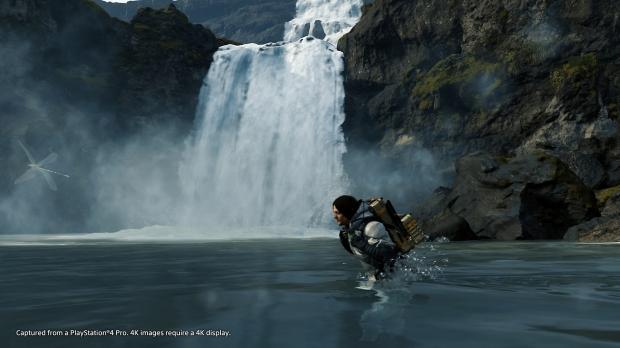 Death Stranding is a huge game. Players are on an expansive East-to-West trek across the continental United States, complete with rifts, valleys, mountains, rolling grassy fields, rivers, and even waterfalls. It's a world reclaimed by nature, a post-apocalyptic landscape with ruins mixed with high-tech futurism haunted by freaky phantom monsters--a veritable playground for interesting open-world antics.
But will it be condensed and limited? Or will we actually be able to go anywhere? Hideo Kojima says players can go anywhere they wish, whether it be zooming across the verdant grasslands on a high-speed motorbike, skimming along on a hoverboard, or taking a lazy day meandering and floating in a river.
"You can go anywhere in the world. It's open-world. In the past, even if games are open-world, there are limitations where you can't go further. They created valleys where you can't go. But in this game you can go anywhere. You set routes, and you want to know what goes on beyond. In this game, I think you will not understand if I just say this, but once you start playing the game, just walking in that world is really fun," Kojima said in a recent interview with GameInformer.
We don't know exactly how big the in-game world actually is, but some recent gameplay footage gives us a clue. One Redditor estimates Death Stranding's playable landmass is roughly 353km squared, or about four times the size of GTA V's Los Santos.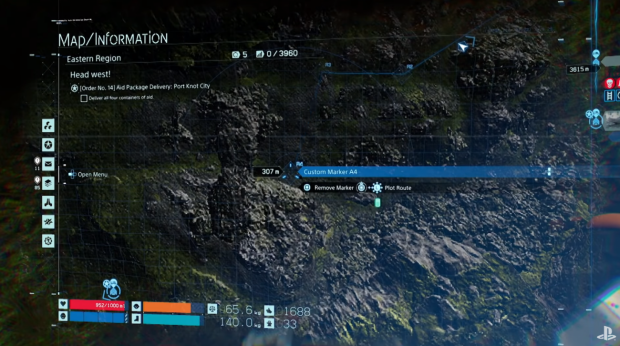 Read Also: Death Stranding's multiplayer is rather unconvenitional and unique, based around player symbiosis
So the world is big. But is there anything actually fun or meaningful to do? We haven't played it yet, but so far it seems that yes the world is fairly interactive. And it's all because of the game's new Social Strand System form of multiplayer.
Death Stranding's multiplayer lets you share items and interact with other players in specific ways, whether it be dropping goods for them to pick up, making upgrades to shared safe houses, or altering the environments by peeing in certain areas. Yes, peeing on the ground will literally change the in-game world.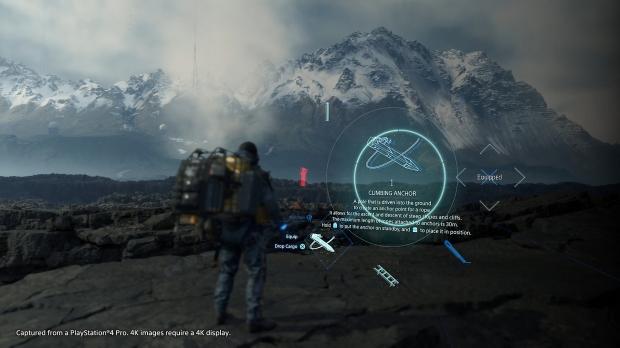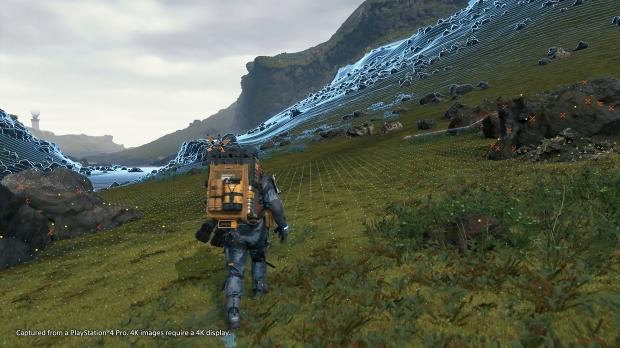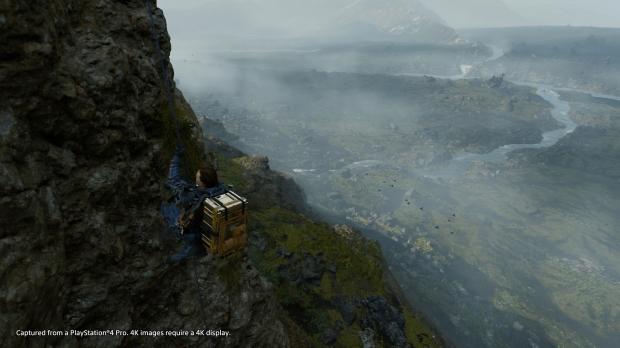 There's also lots of little bases and enemy caches to take over. You can sneak around Metal Gear style in these bases and steal gear or take baddies out by force.
The vehicle traversal looks like fun too. There's a motorbike, a hoverboard, and you can even steal enemy vehicles like dune buggies to driver around rocky terrain with.
Death Stranding also has lots of little missions peppered throughout the world. You'll interact with preppers, or NPCs who have joined the United Cities of America that send you on quests.
You'll collect a ton of loot on your journey, from weapons, gear upgrades, and lots and lots of materials. Players can craft and fabricate certain things like extra space in Sam's backpack as well as exo-suit upgrades for more stability and weight management. It's definitely like an RPG in this respect and has some distinct sim-based mechanics too.
We'll definitely have to wait until we get our hands-on it to see how vast the terrain actually is, and how much freedom you get, but so far things are looking pretty good.
Death Stranding releases on November 8, 2019 on PlayStation 4.
Check below for more coverage:
Related Tags