Death Stranding's story is no longer a mystery, Kojima explains plot
KojiPro explains Death Stranding's bizarre world-bending plotline.

Published Sun, Sep 15 2019 5:28 PM CDT
|
Updated Tue, Nov 3 2020 11:47 AM CST
A new Death Stranding trailer clearly outlines the game's plot and story arc, complete with little tidbits on specific characters.
Before the latest Death Stranding trailer dropped, we didn't know much about the actual plot. Things seemed nebulous and just plain weird. They definitely still are, but there's a lot more understanding this time. Death Stranding is a story about trying to re-connect a world fractured in two: one on side is the living world, on the other is the beach where the dead are stranded. The black tide rolls over into our world, bringing with it terrible abyssal horrors and imbuing people like the Man in the Golden Mask with bizarre powers.
So the world has been broken and everyone's scattered. As Sam Porter Bridges, players take on the mantle of re-uniting America, and the game will take players in a cross-country trek from East to West. There's a plan for this called the BRIDGES initiative that aims to bind the country back together, hearkening to Kojima's emphasis on connection.
Sam has to try to knit the country into one, but some cities are independent still. There's even some snippets about the Homodaemons, a group of terrorists that reign over Edge Knot City and are commanded by the Man in the Golden Mask. There's definitely factions and some are more dangerous than others.
"Under Amelie's leadership, we'll re-build the UCA, the United Cities of America. This is how we'll rebuild our country. But we'll need your help to do it, Sam."
You're also to save Amelie, played by Lindsay Wagner, from the clutches of the Homodaemons. Amelie is the daughter of the UAC's female president, and she aims to become president and continue her mother's work once Sam saves her.
"My body's still on the beach. I don't get to grow older," Amelie says.
In other Death Stranding news, we got to see a ton of gameplay footage that shows the game is like a crazy high-tech fever dream, complete with espionage action, third-person shooter mechanics, RPG features, and a huge emphasis on open-world exploration. It also has hoverboards.
Death Stranding releases November 8, 2019 on PlayStation 4.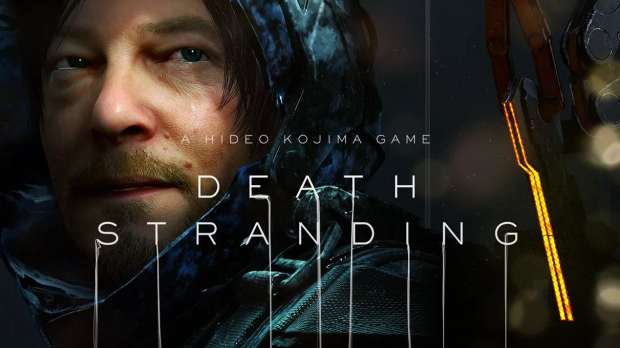 Related Tags