BioWare confirms it's working on multiple big projects at once, which is what got the developer into deep trouble in the first place.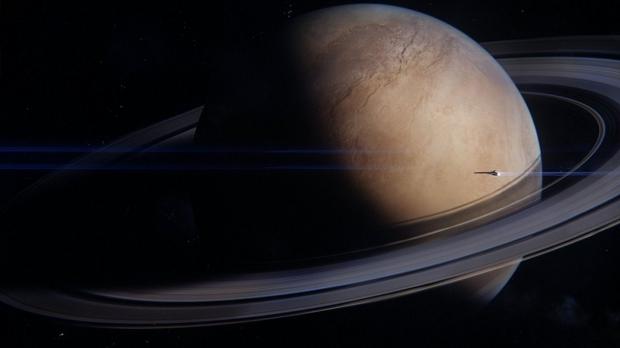 BioWare's team has a big morale problem that's led to a lot of internal suffering. Developers are submitted to intense crunch to get projects like Dragon Age: Inquisition, Mass Effect: Andromeda, and Anthem finished. The latter two suffered immensely from this hard push and were lampooned by gamers and critics alike. BioWare devs say depression, anxiety, and mental and physical fatigue are all endemic to the studio, with poor planning, communication, and execution the major culprits. BioWare is simply doing too much too fast. Now they're adrift in the same turbulent waters in the same boat.
Although BioWare General Manager Casey Hudson pledges to help fix these issues, today he confirmed the studio is working on numerous big AAA games at once. These projects include Dragon Age 4 and unspecific unannounced games, one of which is likely set in the Mass Effect franchise.
"We have several other big projects in the works. I wish I could tell you more about them, but they're mostly super-secret right now," Hudson said in a recent studio update.
Read Also: List of everyone who's left BioWare recently
Although making multiple games at once is part and parcel for the games industry, this iteration-focused path often comes at a steep cost. Recent BioWare games have interrupted progress on other games because of more important projects. Dragon Age 4's team had to jump to help the Anthem team, putting the original Dragon Age 4 vision on hold until Anthem was shipped.
As more people left BioWare, including Dragon Age creative director Mark Laidlaw in 2017, execs like Mark Darrah had to step in as executive producer of two franchises at the same time.
Now Anthem is shipped it's time to focus on Dragon Age 4. But that's not the only fish BioWare is frying right now, and planning is underway for future games. History is set to repeat itself and all of BioWare's upcoming projects could suffer because of it.
What's worse is that these new games could have live service elements. With Anthem's disastrously devised online beat, BioWare showed it doesn't understand how live games work. I'm worried the studio will once again fracture itself into non-cohesive dev teams but also complicate things with live elements.
And of course there's DICE's Frostbite engine to contend with--an engine that's tremendously difficult to make RPGs with.
Before BioWare takes on new projects it needs to formulate a better path to organically grow and concentrate its development rather than jumping right back into the mess that culminated in a horrible work environment and shipped incomplete games.