Games take a very real toll on developers, but some studios in particular shed more weight on their workers. BioWare is one such studio, and the company has a very big morale problem on its hands.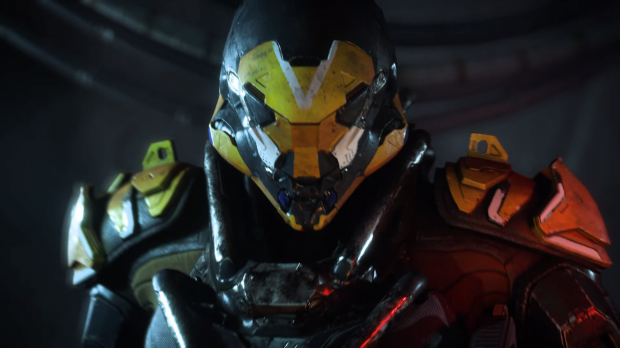 According to a new report from Kotaku, sources close to BioWare confirm the studio is endemic with depression, frustration, and mismangement. BioWare's development practices are grueling, years-long cycles of crunch, anxiety, and mental duress that see employees regularly have mental breakdowns. It's so bad people go into closets and cry, yell at walls out of anger, or simply disappear for months at a time on stress leave.
"I actually cannot count the amount of stress casualties we had on Mass Effect: Andromeda or Anthem. A stress casualty at BioWare means someone had such a mental breakdown from the stress they're just gone for one to three months. Some come back. Some don't," one ex-BioWare dev told Kotaku's Jason Schreier.
The dev culture at BioWare has had a debilitating effect on morale and makes it hard to make new games. Anthem, the biggest game BioWare has ever worked on, was a tangled mess of ambitions, bad work culture, indecision, and a frustratingly complex games engine and soon became the studio's heaviest load to bear.
The massive expose also shows how Dragon Age: Inquisition created a new high water mark that defined BioWare's games. Inquisition took a long, long time to make and required months of hard crunching to ship, but it was a resounding success. So Inquisition's human cost was seen as worth it, and the same practice was put into place with Anthem.
And then there was indecision. In many ways, it was indecision and mismanagement that shaped Anthem, not BioWare's dreams or ambitions. The game shifted dramatically from its original vision, and was rebooted once while in dev as BioWare tried to juggle too many spinning plates and create systems and content that simply didn't ever coalesce.
We noted this in our Anthem review, where the game simply didn't deliver on BioWare's original promises it made in 2014. That magic just wasn't there, and was replaced with a flickering flame instead of the roaring inferno we normally expect from the studio's games.
The game's story, mechanics, and overall feel changed many times, creating pushback and resistance across BioWare's branches. The was a kind of conflict going in-house and it affected everything from morale to game progress and everything in between. Leaders made plans that took a long time to enact, and key decisions remained unmade. No one had a clear-cut focus, and Anthem was just was a wide spectrum rather than the laser-focused beam it needed to be.
At times the studio seemed aimless. They were making a new game, but no one really know what it'd be.
(Continued below)
BioWare is making a new Dragon Age game, but under these conditions, the game could suffer a similar fate as Anthem.
Read Also: Dragon Age 4 will rise from Anthem's ashes
Frostbite complicated things too, as it's wont to do. BioWare has had a bad relationship with Frostbite, an engine that was built for first-person shooters like Battlefield and not big, sprawling RPGs. Dragon Age: Inquisition was built on Frostbite and took lots of effort, and then Mass Effect: Andromeda unearthed tons of technical issues.
Some games fit well with Frostbite, others have to be forced. And all of BioWare's games have had to be forced. Anthem was further a genre-melded affair with a focus on action, falling in line with EA's strong business model pinpointed on the genre. I expressed my concern about this in 2017, and predicted Anthem would be monetized with microtransactions like a live game.
EA might not have mandated BioWare make Anthem an online-only game, but it most likely pushed BioWare to adopt action over RPG. We saw a similar shift in Mass Effect: Andromeda, which too was a genre-melded experience.
But BioWare built Anthem mostly from the ground up, which took an incredible amount of retooling and manpower. Frostbite's limitations forced BioWare to narrow its scope and leave behind much of its original vision.
"It's hard enough to make a game. It's really hard to make a game where you have to fight your own tool set all the time," an ex-BioWare dev told Kotaku's Jason Schreier.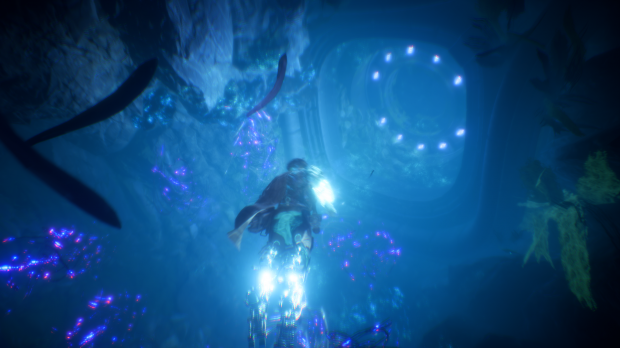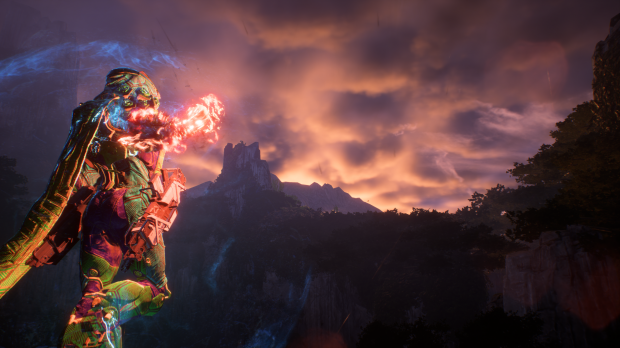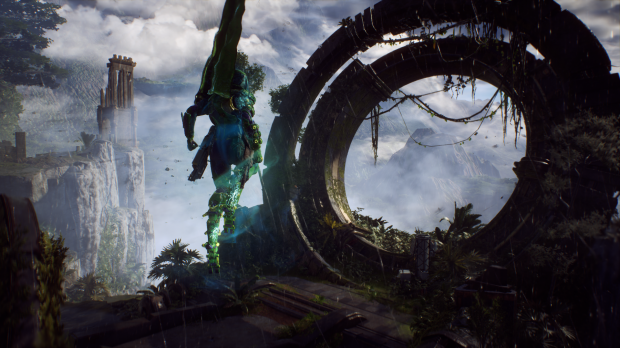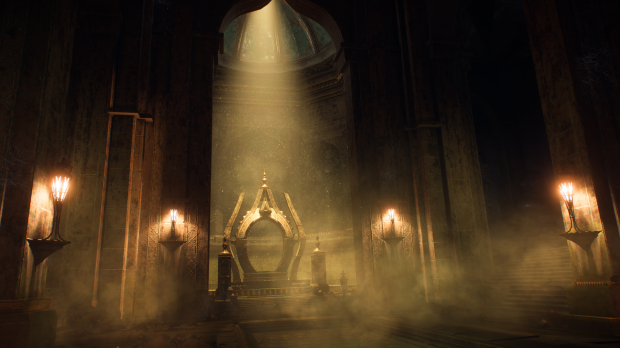 Despite its limitations, BioWare used Frostbite to create an enchanting virtual world filled with incredible visuals.
All of these things--technical issues, no clear direction, badly managed teams and an over encumbering stress--led to considerable strain on the studio's dev teams. It's a problem BioWare has had for a long time. This particularly hard to slay dragon was present during Dragon Age: Inquisition, during Mass Effect: Andromeda, and now with Anthem.
This toxic work environment led to many prominent people leaving over the years. Dragon Age writer David Gaider returned for a short-lived stint on Anthem, leaving in 2016, then BioWare General Manager Aaryn Flynn left, followed by Mike Laidlaw. BioWare vets, all.
Unless something changes, BioWare's future games will be significantly impacted the same way Anthem was. Dragon Age 4 could suffer a similar fate and throw the studio even further into the black tide of stress that's slowly ebbing it away.
No machine can run smoothly if its parts are overworked, tired, and worn, and it's imperative that the human-eating machine that is game dev get rebuilt from the ground up.