BioWare has a big morale problem and the studio is suffering. Anxiety, depression, miscommunication and ruthless crunch are endemic to the studio, causing massive problems in games like Mass Effect: Andromeda and Anthem. These issues have caused many key employees to leave over the years, and now the latest is a lead dev on Anthem.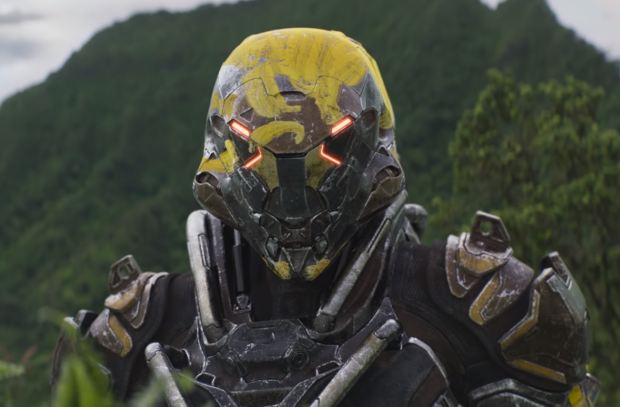 Anthem might be dying a slow, painful death and hostile work culture might still infect BioWare. Actually we already knew Anthem was on the downward spiral (and I argued in favor of the game's death), but lead producer Ben Irving's departure from BioWare might seal the final nail in Anthem's coffin. Irving today announced he's leaving BioWare after 8 years, becoming another major studio veteran to withdraw in a string of departures.
"After 8 amazing years at BioWare I have made the decision to move on and have accepted an exciting opportunity at another gaming company. Since the first time I played Baldurs Gate many many years ago, BioWare was the dream place I always wanted to work," Irving said on Twitter.
Read Also: Anthem Review: Flight of Fancy
BioWare is wounded and it's bleeding some of its best talent. Major developers like Mike Laidlaw and James Ohlen, who were both tremendous forces in beloved series like Dragon Age, left the studio one year from another. The biggest clue something was wrong was when BioWare lost both its general manager and a franchise creative director in the same year. Aaryn Flynn left in July 2017, followed by Laidlaw in October 2017.
Here's a brief timeline of some of BioWare's biggest losses in the last few years:
Noteworthy BioWare Departures
Drew Karpyshyn, lead writer on Mass Effect and Anthem, left in 2012, and then again in 2018
David Gaider, lead writer of Dragon Age series, left in 2016

Chris Schlerf, writer on Mass Effect: Andromeda, left in 2016

Ian Frazier, Lead Designer of Mass Effect: Andromeda, shifted from BioWare to EA Motive in 2017
Aaron Flynn, ex-General Manager, left in July 2017, shortly after Mass Effect: Andromeda's launch and after 17 years with BioWare (replaced by Casey Hudson, who previously had left in 2014)
Mike Laidlaw, ex-Dragon Age creative director, left in October 2017 after 14 years with BioWare
James Ohlen, lead designer on Baldur's Gate, Star Wars Knights of the Old Republic, and Dragon Age: Origins, leaves BioWare in July 2018 after 22 years
Ben Irving, lead producer on Anthem, left August 2019 after 8 years with the company
It's worth noting most of these alums have moved on to other projects outside of BioWare. They didn't all leave the studio to retire from gaming, but to get out of the studio itself.
Mike Laidlaw is making a new IP with Ubisoft; Aaryn Flynn is leading a new dev team for Improbable focused on live gaming; and James Ohlen is making a new game IP for Wizards of the Coast.
Right now BioWare still has Mike Gamble, who worked on both Anthem and the Mass Effect series, and Dragon Age executive producer Mark Darrah. Both are working on Dragon Age 4 right now--a game that could push the series to new limits and feature live storytelling using the internet.
I really hope BioWare can fix its issues, but one thing's for sure: it needs to focus exclusively on one project at a time. The studio and all of its projects have suffered quite a bit due to working on many games at once. Dragon Age Inquisition was saved due to incredible crunch and manpower, but the same massive weight was carried forward to Mass Effect: Andromeda and Anthem.
Both games were critical flops.
Something has to change if Hudson is turn right BioWare's wayward, sinking ship, and it has to begin with Dragon Age 4.