BioWare's next big Dragon Age game was once very, very different, and offered a more condensed and meaningful experience.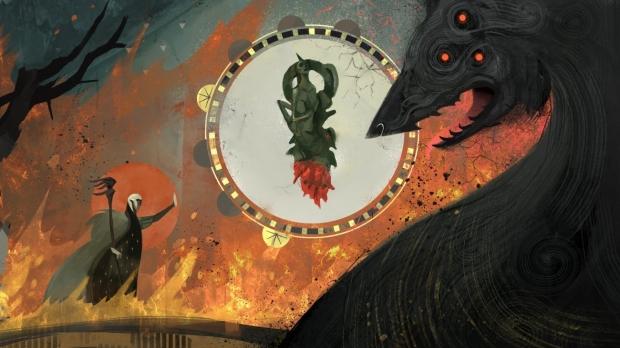 We've been covering Dragon Age 4 for a while now, but we didn't know it had changed so much. The game revealed at The Game Awards 2018 under the moniker The Dead Wolf Rises isn't the same project BioWare had originally started in 2015 under the codename Joplin. According to Kotaku's latest report, Dragon Age 4 was rebooted in 2017 and the original vision was scrapped.
Following the harsh crunch and wildly unpredictable development of Dragon Age: Inquisition, BioWare streamlined their approach to the next Dragon Age game. Joplin, aka the original Dragon Age 4, was built with clear-cut goals and used a strict adherence to formula. Instead of a big open-world affair like Inquisition with content spread far, Joplin was a smaller-scale project that squeezed everything together to make gameplay more flavorful.
Once source told Kotaku's Jason Schreier that early work on Joplin manifested into an extremely reactive world where choices actually mattered. The things you did had ripple effects and could change outcomes, the environment, and your experience. In a very real sense, it sounded like an old-school BioWare RPG.
"We were working towards something very cool, a hugely reactive game, smaller in scope than Dragon Age: Inquisition but much larger in player choice, followers, reactivity, and depth."
Areas would change based on what you did (and didn't do) in the game, and missions would fork and organically grow into a complex webwork of paths and outcomes.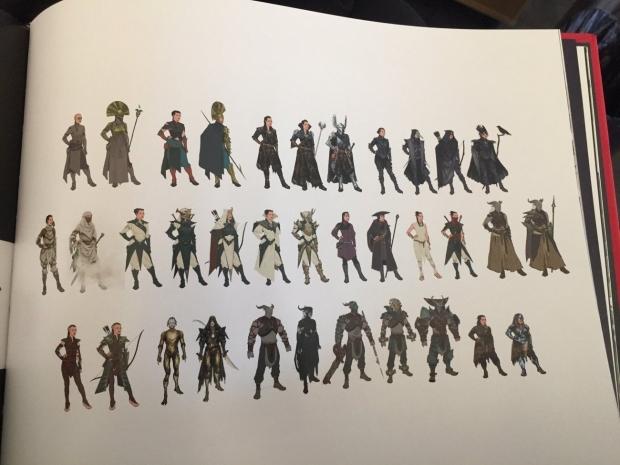 Teased concept art from 2015 for Joplin, the codename for the original Dragon Age 4.
Joplin was set in the Tevinter Imperium and players would take on the role of spies trying to collect information from the bloody, clandestine country. Gamers could use all kinds of sneaky methods like blackmail, extortion, and outright stealing to solve quests and gather intel they needed.
This setting actually aligns with an old report.
In a May 2017 interview with Eurogamer, Sunless Sea writer Alexis Kennedy confirmed they were helping on the next Dragon Age game. Kennedy gave clues it takes place in Tevinter, and highlighted the subject matter was "familiar" to his line of work.
Kennedy's interview was in May 2017, just months before Joplin was cancelled in October.
This version of Dragon Age 4 was interrupted when BioWare hit multiple snags with Mass Effect: Andromeda, an action game lampooned for its facial animations and watered down RPG mechanics (we criticized the game in our review, too).
But ultimately I think Joplin failed on multiple levels and that's why it was cancelled and then rebooted.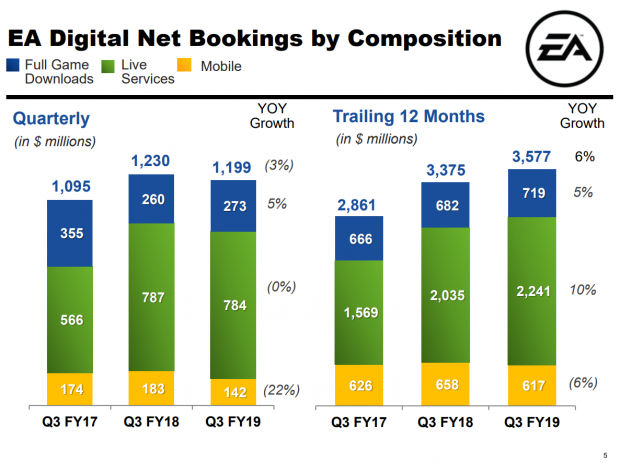 EA earned nearly $1 billion in live services in a single quarter, and over $2.2 billion from microtransactions, subscriptions, and DLC in the last 12 months. For Joplin to work, it'd have to fit in with this model in some way.
Read more: Dragon Age 4 is BioWare's 'most epic quest ever'
First off, the focus on spies isn't exactly the kind of grand sweeping high fantasy story arc you'd expect from Dragon Age. Games in the series typically deliver big stories centered on magical empowerment; players can be wizards blasting huge dragons, hulking warriors slicing through hordes of mythical monsters, or elven rogues that belt out arrow after arrow at foes.
There's distinct draw that kind of power fantasy that all Dragon Age games have tapped over the years.
Secondly, Joplin doesn't sound like it was set up for online engagement. Live services are really what EA cares about, and it's one of the main reasons why all of its developers fuse online hooks into their games--even where they don't fit, like Anthem.
I have no doubt that Joplin could've been configured into a live game of some sort, or had online elements. The reactive elements really make it sound like live gaming was always a core focus. But the issue is monetization: a singleplayer game is harder to monetize than a multiplayer game, even if it has optional microtransactions and such.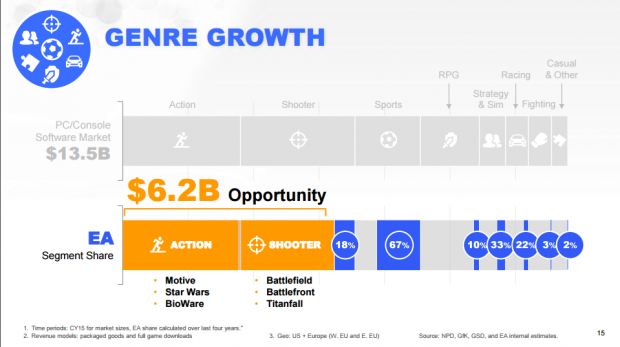 A slide from EA's 2016 investor's presentation, highlighting the importance and potential of the action genre. Nearly all of EA's biggest games now embrace action over everything else.
And third, Joplin doesn't sound like very much of an action game. If you haven't noticed, all of EA's games have action elements. Even old-school BioWare franchises like Mass Effect have been casualized with action content--Mass Effect: Andromeda saw many core features pared back in favor of in-your-face action--and Anthem was built specifically around the genre.
Back in 2016 I was able to predict Anthem (then an unknown new BioWare IP) would be an action game because EA's own internal financials told me so. Action gaming is more accessible and fits more into the live game wrapper more easily, thus it can be monetized even harder over time.
So while the original Dragon Age 4 sounded pretty interesting, it was kind of doomed to fail before it began. EA just doesn't really have room in its billion-dollar repertoire for RPGs any more, and any "RPG" games it ships should deliver what it refers to as "genre-melding."
Which, of course, basically comes down to "all the best things you know and love about singleplayer RPGs have been watered down and forced to comply with weird action features."
Ultimately we shouldn't expect EA to change course any time soon. Even Respawn's new Star Wars game, Jedi: Fallen Order, is more action than anything else and I wouldn't be surprised if it has an optional monetized multiplayer mode similar to Jedi Academy.
This is especially true given EA's current financial position. Following a big Q3 revenue earnings miss, the company says it has to make "hard choices about investments" which tells us all we need to know. More doubling down on what works, and for EA, live gaming is pretty much what works. After all, it earns EA billions of dollars every year from monetizing its biggest games.