Alienware has just unveiled its new Aurora R9 desktop today with a super-sleek, rounded aesthetic that looks out of this world. The new look is part of an extension to Alienware's "Legend" design that started earlier this year with the Area-51m.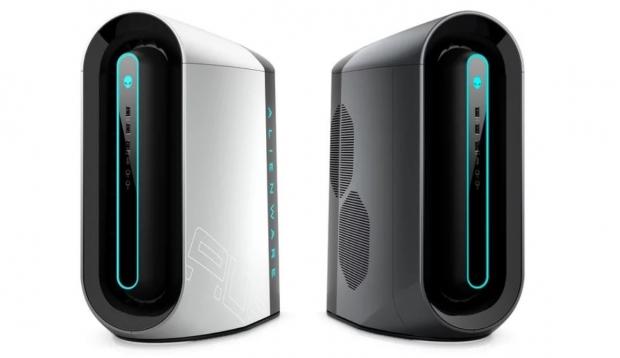 With the Aurora R9 desktop PC, we have an awesome-looking system that doesn't look too crazy, but it definitely stands out. The entire front is curved, and looks like a Dyson bladeless fan, except there's a hardcore gaming PC inside of it. It can be specced pretty high, up to the RTX 2080 Ti and 64GB RAM.
Alienware says that it built the new Aurora R9 with improved airflow in mind, so the new rig has been built with less obstruction than the previous design meaning airflow increases leading to cooler temps. Alienware says these changes have reduced temps by 8% which is not bad at all.
This new PC would go beautifully with the Alienware 55-inch 4K 120Hz OLED gaming monitor that goes on sale September 30 for $4000, the design aesthetics between Alienware's new products is really impressive.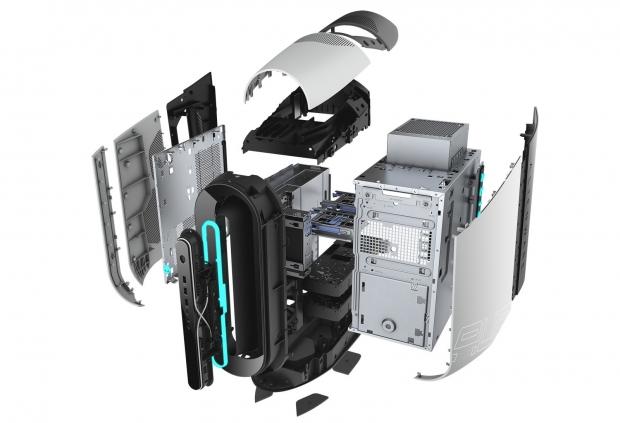 Inside, Alienware is using an Intel Core i9-9900K at up to 4.7GHz, up to 64GB of DDR4, up to 4TB of NVMe storage and up to 2TB SATA. The graphics card setups are up to a GeForce RTX 2080 Ti, but you can also opt for RTX 2080s in NVLink as well.
I wouldn't recommend dual RTX 2080s and would definitely go for the RTX 2080 Ti -- I've got some RTX 2080 SUPER NVLink testing here, unless you're playing a game with good SLI support and scaling, a single RTX 2080 Ti is a far better choice. Still, to see dual RTX 2080s inside of a case this slick? Impressive stuff, Alienware.
It comes in two colors: Lunar Light and Dark Side of the Moon (seriously, how cool are those names) and weighs a maximum of 17.8kg (39.2 lbs).
Alienware's new Aurora R9 will start off at $970 (and get much more expensive from there) and is available starting August 20.