Master Chief Collection cross-platform progression confirmed
Everything unlocked on Xbox will transfer over to PC, and vice-versa.

Published May 8, 2019 2:43 PM CDT
|
Updated Tue, Nov 3 2020 11:48 AM CST
Gamers planning to double-dip with The Master Chief Collection on PC won't have to start from scratch.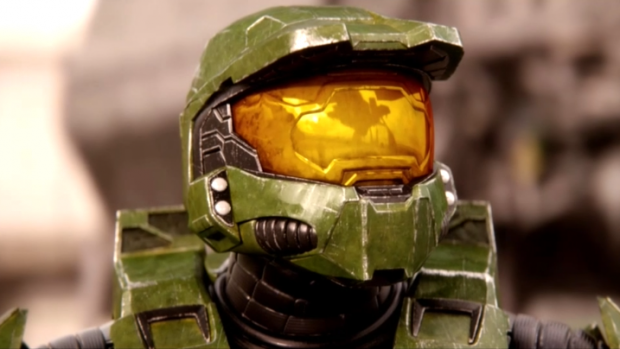 After years and years of waiting, PC gamers will soon be able to play the early six-game Halo saga. 343 Industries is taking the PC port very seriously and plan to optimize it for the platform, including high resolution and frame rate support, multiple aspect ratios, and tight control schemes on mouse and keyboard to name a few. To ensure a smooth transition the team will also add progression parity between both Xbox One and PC flavors of the game.
Everything you do in The Master Chief Collection will carry back and forth between the PC and Xbox One versions. This includes campaign game saves, multiplayer rankings, unlocks like skulls, and other content tied to your Xbox LIVE account. All data is saved to the cloud and can be retrieved on both Xbox and PC.
343i community manager Brian Jarrard confirmed as much in a recent Tweet: "Progression, unlocks, stats, etc. will carry over between PC/console. In terms of playing together cross-platform, currently not planned for launch but it's something the team is accounting for and will evaluate over time."
Sadly the game won't be a Play Anywhere title.
Xbox One owners will still have to buy a separate copy on PC to play. Microsoft is keen on making as much cash as possible from game sales this time around, which is why they're bringing Master Chief Collection to Steam and also selling each game in the six-title saga individually.
343 Industries also confirmed the Master Chief Collection is getting a new game-wide progression system. This should include an updated stat-tracking for each game, season events, and more. We should also see Reach-style armor unlocks for games like Halo 1 and Halo 2 that didn't actually have multiplayer armor piece customization.
The Halo: Master Chief Collection PC port is due out in 2019 starting with Halo: Reach, but we think the full game won't be out until 2020 or beyond.
Related Tags