Master Chief Collection on PC won't support Play Anywhere
You'll need two separate copies of Master Chief Collection to play on both PC and Xbox One.

Published Mon, Mar 18 2019 7:28 PM CDT
|
Updated Tue, Nov 3 2020 11:49 AM CST
The full Master Chief Collection is coming to PC and Steam (including Reach), but Xbox One owners will have to double-dip to play it on the platform.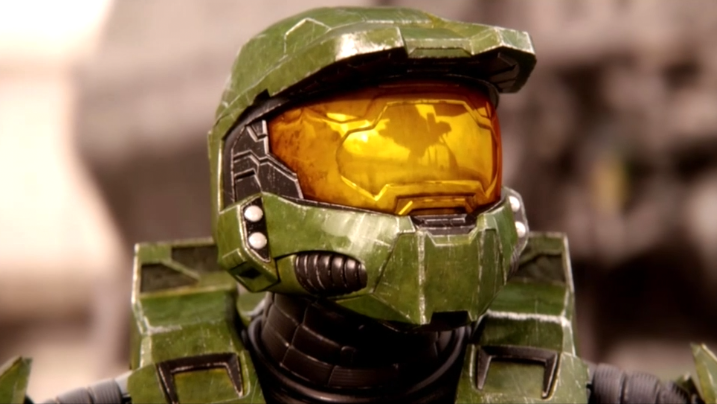 343 Industries confirms that The Master Chief Collection won't be part of Microsoft's Play Anywhere, a program that allows one game to be shared across both Windows 10 PCs and Xbox One consoles. The initiative is one of the building blocks of Microsoft's unique cross-platform Xbox-as-a-service foundation. Without support, this means existing MCC owners on Xbox One will have to re-buy the whole anthology--or individual slices of it--to play games like Halo 3 and Reach on PC.
Studio head Bonnie Ross says The Master Chief Collection was made before Xbox Play Anywhere existed, so that's the reason why it's not supported. "One of the questions we've gotten is 'will MCC PC support Xbox Play Anywhere?' While MCC shipped before the XPA Play Anywhere, we are exploring ways to make sure that we show our appreciation and recognition for the support we've had from the amazing fans on MCC and we'll have more to announce as we get closer to launch."
But the real reason why is rather simple: Microsoft wants to sell as many copies of the game as they can. This is a rare case where Microsoft actually cares more about full game sales than it does about microtransactions or monetizable services.
If The Master Chief Collection supported Play Anywhere on PC, original Xbox owners wouldn't re-buy it. That also means any PC gamers wouldn't re-buy it to play on Xbox One.
The entire reason The Master Chief Collection is coming to Steam is predicated on two things: maximum accessibility/reach across the world's biggest PC platform and game sales. Even if MCC on PC could theoretically support Play Anywhere (which we think is possible), Microsoft wouldn't do it because it'd hurt sales.
Old Halo games weren't made to be monetized via live services and microtransactions such as Halo 5's REQ packs, so the only route Microsoft actually has to make money from MCC on PC platforms like Steam is from full game sales. That's why Microsoft is not only releasing the full six-game anthology to Steam and the Windows Store, but also selling them individually on both storefronts. Furthermore, MCC on PC won't require Xbox LIVE Gold to play on Steam, which sees Microsoft losing even more cash from its wide service base.
It's also why Halo Reach's campaign and firefight modes will be sold separately.
We have no doubt that MCC will be a major part of Game Pass when the service arrives on PC, which would give Microsoft a way to make money from the game without actually selling it, but only on the Windows Store platform. A Game Pass PC announcement could be made at E3 2019.
No details on an official release timing for MCC on PC have been revealed, but we do know it'll take a long while as each game will be released in a staggered chronological order.
343i has enlisted Ruffian Games and Splash Damage to help with the PC flavors, which will include optimizations like HDR and high FPS gaming, mouse and keyboard support, Ultrawide resolution support, G-Sync and FreeSync, and much more.
Related Tags