Singleplayer games are stronger than ever, Remedy says
Remedy declares singleplayer games are strong, all the while embracing live service titles.

Published Mon, May 6 2019 5:36 PM CDT
|
Updated Tue, Nov 3 2020 11:48 AM CST
In a recent interview with GamesIndustry.biz, Remedy CEO Tero Virtala declared singleplayer games are pretty huge. But that hasn't stopped the developer from chasing the rich goldmine of online microtransactions.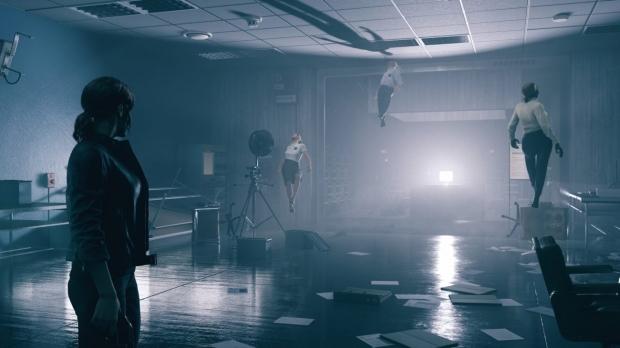 As an independent developer, Remedy Entertainment has to do certain things to survive and turn a profit. Some of these things include embracing various business models. Known for making singleplayer games like Max Payne, Quantum Break, and its new IP Control, Remedy has moved on to fold live services into its repertoire. I find it particularly interesting that the company's CEO talks up singleplayer games, all while Remedy's smaller Vanguard team is working on monetization-driven games like the free-to-play CrossFire 2.
"When we were discussing with publishers three years ago, many of them were quite doubtful about what would be the single-player game's future. Now, with the success of many of Sony's games, the success that Ubisoft has shown, we are seeing that single-player games are stronger now than they have ever been," the CEO said.
Admittedly this live service focus is just a part of Remedy's business. It's meant to supplement the studio's earnings over time and help pad out funding for new games.
But if big games like Control fail, then it could pivot more readily towards live gaming. To understand how this could happen, we have to take a closer look at how devs like Remedy get their games published.
Independent devs have to talk to big-name publishing arms like EA, Activision, Microsoft, Nintendo, and Sony to get their games released and funded. Sometimes these talks can go on for years and the studio has to chase partners all over the industry.
These companies require devs to sign specific deals, usually giving a percentage of earnings over time. Exclusivity is often a big part of these contracts.
Sometimes these clauses can harm a company and ensure sequels don't get published for a long, long time. Before a sequel can be made the publisher has to sign off on it. If the game doesn't do well, or the publisher isn't interested, a sequel fizzles. The contract prohibits the studio from taking the IP to any other publisher to get it made. This is why there's no Alan Wake 2.
Independent devs often to have to shift and pivot towards new IPs for this reason. Sure the developers own the IPs still, but they can't do anything with them.
To get Control developed, marketed, and published worldwide, Remedy signed a massive deal with 505 Games. In the deal, 505 Games gave Remedy 7.75 million Euros and handles all marketing/publishing/distributing costs, but it gets publishing exclusivity over the IP for 20 years--meaning 505 Games has to greenlight any sequels--and 45% in royalties of all sales of Control.
For this reason many independent devs want to self-publish their own games. They get all the revenue, all the freedom, and all the credit--all without having to continually chase down partnership. But they also have to deal with all the costs.
That's not something Remedy is ready for yet. So until then, it'll keep forging ahead and making new games with new partners, all while recouping cash via live games. This online-driven focus could get even stronger with the advent of game streaming, and Remedy could shift farther towards the middle ground between big singleplayer games and engagement-driven online games.
Related Tags