Alan Wake 2 was in development but fell apart, Remedy says
Alan Wake 2 was actually in the works for a while, but it just didn't pan out.
Published Apr 4, 2019 1:01 PM CDT
|
Updated Tue, Nov 3 2020 11:49 AM CST
1 minute & 53 seconds read time
Remedy wants to make another Alan Wake game, and now we know they actually were developing a sequel at one point. But we shouldn't expect the dark series to make a comeback any time soon.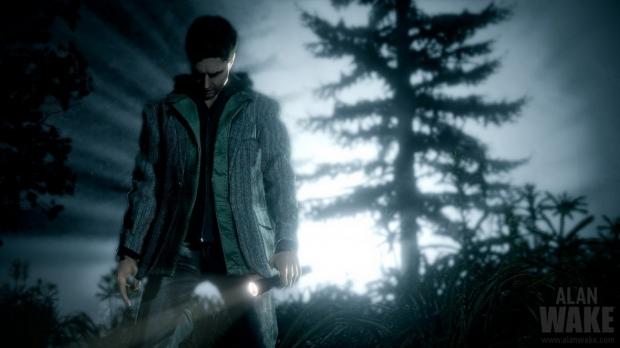 In a recent interview with VG247, Remedy's Thomas Puha says the studio was actually making Alan Wake 2 a long while ago. The game just fell apart while in development for undisclosed reasons--Microsoft could've canned it, Remedy could've moved on to other things, or the game could've just fizzled out as is all too common in the industry.
Puha affirms that Alan Wake probably won't be seen for a while now. Remedy is working on a bunch of projects, including its new IP Control, a game called CrossFire 2, and another mystery title. "We were working on Alan Wake 2 years ago and it just didn't pan out, so there's nothing. We're just booked solid for the next couple of years, really."
So what's stopping Remedy from making Alan Wake 2? Two things: Microsoft, and money.
First off, Microsoft owns exclusive publishing rights to Alan Wake, and they've probably not yet expired. So while Remedy actually owns the IP, they can't release a new game without Microsoft's approval.
Remedy is in the same boat with Control. The studio owns all IP rights to Control, but 505 Games has 20 years publishing exclusivity on the game. If 505 Games decides not to publish Control 2, then Remedy can't actually ship it.
Secondly, Remedy is independent so money is always an issue. The studio has to fund its projects through marketing deals and investments. The aforementioned deal with 505 Games brought an injection of cash and full publishing and marketing costs to distribute and advertise Control worldwide. If it stays independent, Remedy may be stuck in situations where it can't make or release sequels to its biggest games unless publishers agree on it.
For these reasons we probably won't see Alan Wake return any time soon. Which is a shame, because the first game was quite the cult classic.
Related Tags