Remedy's new third person action adventure game Control brings mysterious sci-fantasy horror to all platforms this Summer, GameInformer reports.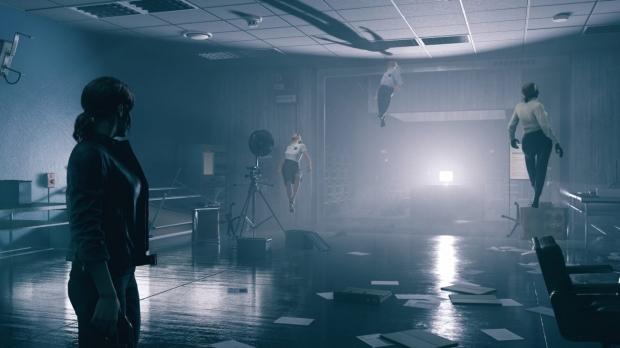 We've been covering Remedy's new IP Control back when it was known as codename P7, so we've actually seen it grow up and mature over time. The game itself is a fine blend of Remedy's action prowess from games like Max Payne mixed with the weird, otherworldly concepts of Alan Wake and infused with Quantum Break's time-slowing mechanics. The result is a cocktail of bizarre chaos that channels immortalized sources like The Outer Limits, Twilight Zone, Twin Peaks, and even Men in Black.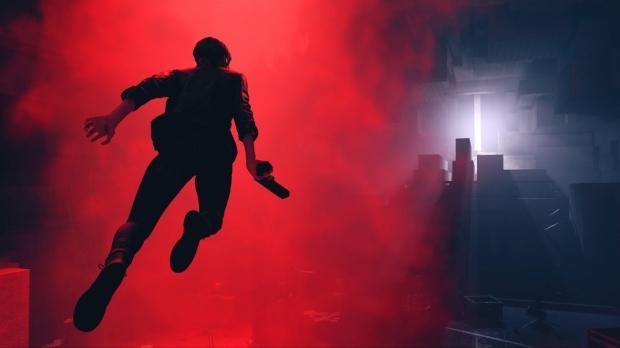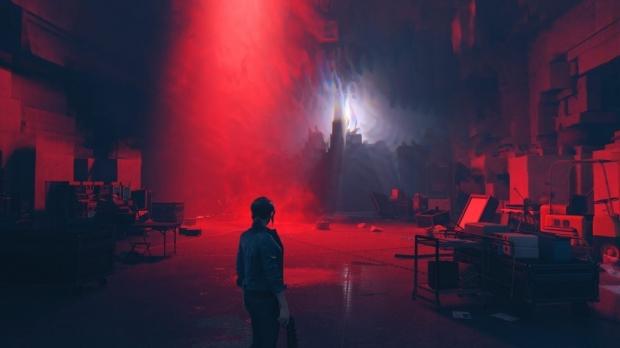 But like the game's ever-shifting phantasmal haunted house setting, Control is hard to define. Once you get a grasp on it, the game seems to shimmer and ebb into something else. It's an action game with interesting world-bending abilities like floating like a deity or manipulating the fabric of space-time, but it's also a sci-fi romp into a cataclysmic rent in reality that taps a vein of original fantasy.
It speaks to the horror fan in you but also throws physics and order into the equation, then on the next beat the rules are tossed out and the impossibly-huge Oldest House in America breaks and reforms before you.
Sure the game has a centralized story that follows Jesse Faden, an agent of the Federal Bureau of Control (kind of like if Men in Black had a Ghostbusters division), who enters one of the world's best-kept secrets: a very, very old haunted house that's basically a gateway to another dimension. This place is reactive and always changing. One room will be all modernized and normal-looking, then it can shift upside down and inside out; the walls can come alive and flow like water, followed by creepy fog and foreboding red lights.
In a very real sense, The Older House in America is like an M.C. Escher painting come to life. After all, Remedy did say Control will be much more adventurous than its previous games.
And of course the game has certain beats of progression and follows a specific formula. There's skills that you can level up and attain, weapons you can upgrade, and a singleplayer storyline to follow. But even still it's more cerebral and unique than any pedestrian live service game on the market today; it's a deeper, more intimate experience for gamers like myself who love H.P. Lovecraft books and revel in the strange and unusual.
There's lots of reasons to be excited by Remedy's new IP, and I for one can't wait to try it out when it hits Xbox One, PS4, and PC this Summer.
Check below for more details on Control:
Features

Control is Jesse Faden's story. The main plot focuses on her personal search for answers as she grows into the role of the Director. The world of Control has its own story, as do the allies Jesse meets along the way. Side-quests and Secrets are everywhere. Jesse works with other Bureau agents, decodes cryptic ciphers and discovers strange Bureau experiments.

WORLD WITHIN A LOCATION

Explore diverse environments and shifting architecture in a deep unpredictable world, set within a sprawling New York building.

FLEXIBLE AND SUPERNATURAL COMBAT SYSTEM

Define your playstyle by integrating supernatural abilities, upgrades, and modifiable loadouts.

REACTIVE ENVIRONMENTS

Harness dynamic environmental destruction for exciting combat possibilities and master complex rituals to alter your surroundings.

REALITY MEETS THE UNEXPLAINABLE

Dive into a dark and brutalist-inspired world where daily reality has been corrupted by an otherworldly force.