Kingdom Hearts III is the fastest-selling 'Kingdom Hearts'
Disney and Square Enix's Kingdom Hearts III has shipped over FIVE million copies worldwide.

Published Wed, Feb 6 2019 1:00 AM CST
|
Updated Tue, Nov 3 2020 11:49 AM CST
If you are a Disney fan and like a bit of action along with some of your favourite childhood characters then Kingdom Hearts III may just be your best cup of tea.
Square Enix has taken to the official Twitter account of Disney's Kingdom Hearts to announce that their recently released Kingdom Hearts III has made it to over 5 million gamers. If you are unsure what Kingdom Hearts is exactly, the Square Enix developed title is based around crossovers from the Disney and Final Fantasy. Each of the characters play a decently large part in the story and many of them are viewed as beloved childhood characters. So if you enjoy a bit of action with an awesome story alongside some characters that you may of watched in movies as children, then Kingdom III may be worth your attention.
The celebrations from Square Enix come in the form of "thank you" to each player who picked up their own copy of Kingdom Hearts III. On a side note - I would also expect due to the nostalgia surrounding the Kingdom Hearts franchise, and not to mention the solid story that it has, that these sales numbers will increase much further beyond 5 million. The game has only been out 8 days and it has managed to reach the 5 million mark making it the fastest-selling game in the Kingdom Hearts franchise. I will be very interested to see what the sales statistics are like at the month mark. Kingdom Hearts III is currently available for the Xbox One and PS4.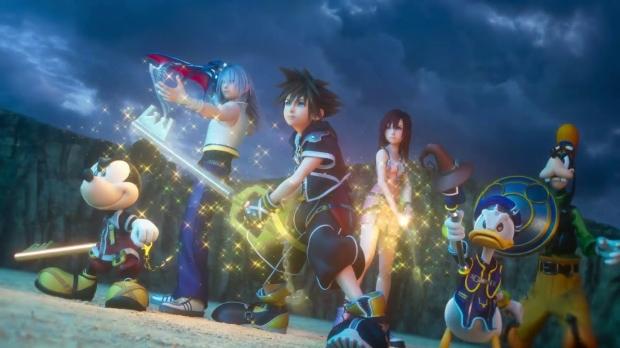 Related Tags