Respawn may have done with a free-to-play battle royale game what EA wanted to do with Anthem.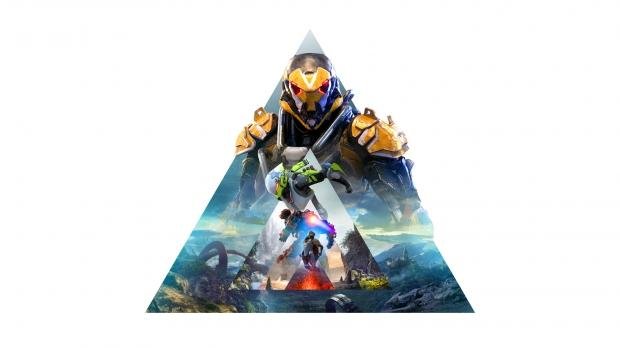 Respawn's new Apex Legends 60-player battle royale game is already a success. The Titanfall-based shooter has only been out a day and is being hailed as a must-play FPS by gamers all over. Engagement is high thanks to its accessibility--it had over 1 million players in just 8 hours--and strong monetization could follow. But what about Anthem, EA's big new shared-worlds shooter?
Any live service game lives or dies based on engagement. Failed online games die because the playerbase dries up and no one's spending cash. Some, like Destiny 2, go through many changes and stave off death by reinventing themselves. Some games like Fallout 76 falter out of the gate due to mismanagement. Apex Legends' rising fame could pose a threat to Anthem's engagement simply because gamers could keep playing the F2P shooter instead of diving into a $64 premium game. All games compete with each other in this way (Epic Games' Fortnite, for example, competes with all others), but seldom do we see publishers smush together two live games that could disrupt one another in such a short span.
Apex Legends has already stolen the spotlight from Anthem. The former has instantly accessible action across all platforms, and the latter has loading zones, a befuddling pre-order chart, and technical hiccups. One is something you jump in and play with tactical strategy and player-created chaos, and the other is a grindy PVE-only experience built around replayability, story, and an ever-evolving world. Anthem's two pre-release demos also had mixed reception, and various game outlets were iffy about its endgame content.
The beauty with Apex Legends is that it gets crazier the more you play. With other players in the mix, every battle can be different and chaotic, especially as the game matures and users find unique ways to utilize skill-based squad combos. There's a lot of opportunity here for a long-term action game that keeps on giving. As the game matures we could see even more players jump over to Apex Legends (or stay within the game) and leave other titles behind. One such casualty could be Anthem.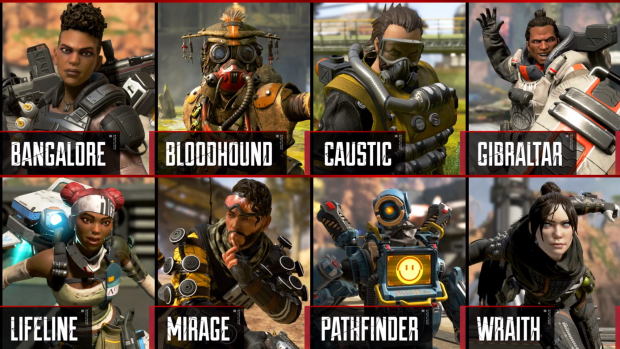 Everyone's buzzing about the Titanfall shooter and players are flocking to the high-tech maps in droves. EA probably has mixed feelings about this; sure they're happy that Apex Legends is a surprise hit and probably see a long-term roadmap of revenues, updates, and opportunities, but they're also probably irked it comes at the expense of Anthem.
Remember that EA spent untold millions to make Anthem happen and the new IP has been in development since 2012.
Respawn may have turned the tables for some inadvertent sales revenge. Upon launch, Titanfall 2 was eclipsed by Battlefield 1 in sales because of a busy release month. Now Apex Legends may overshadow Anthem by leeching engagement and players.
At the same time, it's possible Anthem and Apex Legends will compliment one another. They're two entirely different games after all, and EA could enjoy success with both. But stealth releasing a big battle royale experiment may turn out to be a bad idea simply because it may become more popular than the million-dollar new IP that BioWare spent years making.
And it doesn't help Q1 is already a very congested month for games. We still have Far Cry: New Dawn, The Division 2, Metro Exodus, Sekiro: Shadows Die Twice, and Devil May Cry 5 releasing soon. Anthem releases even sooner on February 22, just weeks after Apex Legends' surprise launch.
Only time will tell if Anthem is hurt by Respawn's new hit, but based on the current metrics, Anthem's playerbase could initially suffer. Or maybe Apex Legends will simply die out after an explosive month of acclaim and buzz, and Anthem will fill the vacuum with a stronger roadmap of content and player-oriented updates.