Anthem demo woes underline issues with online-only games
Anthem's demo issues illustrate a frustrating trade-off for online-only multiplayer games.
Published Jan 27, 2019 10:35 AM CST
|
Updated Tue, Nov 3 2020 11:49 AM CST
3 minutes & 16 seconds read time
Online-only games have many attractive benefits for publishers including potential million-dollar revenues and being able to change the game as players play. But there's also many trade-offs, the chief of which is clearly outlined with Anthem's current demo issues.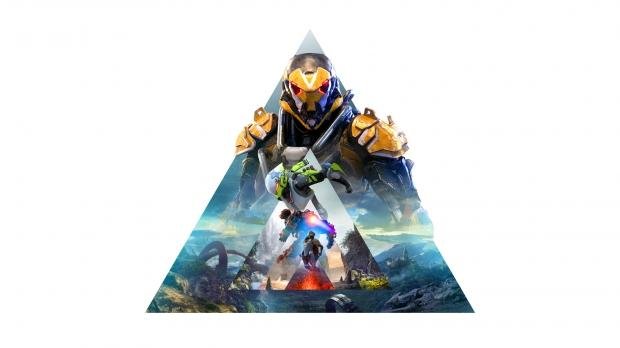 The Anthem VIP Demo is a mess right now. Many gamers who actually paid to pre-order can't even get in for myriad of reasons. Some are denied access because their digital EA account credentials aren't valid despite paying early for the game, others are caught in the infinite "connecting to servers" or loading screen loops (I'm one of them). Those who do manage to get in are often disconnected or met with various bugs that kick them out of the game. This presents a clear example of the bad side of live-based games--the side that aggravates gamers because they can't actually play.
Most games these days are shifting towards online models, but a lot of them still separate singleplayer and multiplayer. This is great and gives players a way to actually enjoy the game they bought even if the servers are knocked offline. The main issue with online-only games like Anthem or even Destiny is when there's online issues you simply can't play or engage with the product you spent money on. Sure, this is a part of all live games, not just Anthem, but it's a problem nonetheless. And it can actively push gamers away or frustrate them to the point where they quit, and as we know, avoidance can be the death of any live game.
Now any huge wide-sweeping demo is bound to have tons and tons of technical issues. Hosting a framework where tens (or maybe even hundreds) of millions of people are all trying to jump in at once puts tremendous strain on any server. Things may even get worse when the public demo is launched on February 1.
It's also likely Anthem will have some of these issues a week or maybe even weeks into its late February launch.
All of this is to be expected and is a part of any live game. These types of online-online experiences go through very real teething phases and it's often a messy, frustrating experience that potentially alienates gamers. But after those growing pains are over and the live game's successful engagement maintenance is able to shine, that's when gamers jump back in and blast MAUs and DAUs to new heights.
I think this is something that all gamers know already, but it bears repeating nonetheless. Online games have significantly trade-offs and can go either way. Buying into a product like Anthem or Destiny or even an MMO like Star Wars: The Old Republic means acknowledging you won't always be able to play when you want to. Wouldn't it be nice if these games had an optional offline singleplayer mode that ties into the online experience somehow? Only problem is you can't monetize those modes with recurring microtransactions (aka the whole point in making online-only games) and even if you sell it for money, it'll still be less revenue than mTX and more work for the team.
So devs and publishers roll out free content for their online-only games to keep players engaged. Again, though, this only works when the game is online--without optimum stability no one's engaged or spending because no one's actually playing.
Things get doubly frustrating when early demos are locked behind pre-order paygates, especially when they seem more of a beta test than an actual demo slice. Bethesda recently did this with the Fallout 76 beta test.
Compounded upon all of this frustration is EA's current greed-obsessed reputation among gamers.
The consensus sees the publisher as only chasing microtransaction earnings (with EA earning billions every year from live services, they're actually not totally wrong, albeit misled) and mucking up the Star Wars roadmap. This bad blood makes gamers much less trusting or forgiving than they used to be and the VIP Demo issues could hurt Anthem's word-of-mouth exposure in the long run (especially if YouTube influencers get on the bandwagon).
Ultimately this could be a big PR fiasco for EA to deal with unless Anthem's servers fly right. But like I said before, it's hard for any live game to fly upright out of the gate, so BioWare and EA will have to work double time to ensure their big new action IP works at launch or face more negative buzz from gamers.
Anthem releases on February 22, 2019 for PS4, Xbox One and PC. The VIP Demo is currently available now but not everyone can actually login to play. A free demo will be available on February 1, 2019 on all platforms.
Related Tags