Future Metro games won't skip PC, here's why
Skipping a whole platform is incredibly bad for business, so Deep Silver likely won't do it. But they could move farther away from Steam.
Published
5 minute read time
Amid a rather hectic PR nightmare caused by Metro Exodus' Epic Store exclusivity, a Metro game dev says the series could skip PC entirely if sales do poorly. This won't happen for many reasons we'll outline here, and we'll bring some more grounded discussion to the heated topic.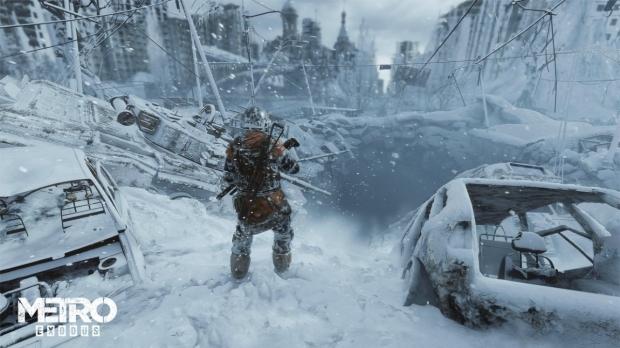 The Metro Exodus PC debacle is raging on. Angry PC gamers are boycotting Deep Silver and review-bombing Metro games on Steam, saying the sequel's exclusivity deal with Epic Store is unfair. Suffice it to say, PC players aren't happy about the new PC Game Store Wars that will soon fracture their favorite platform. 4A Games, the team behind the Metro series, aren't too happy about this either. One game dev even said if Metro Exodus does badly on PC, future games won't arrive there. This won't happen. To understand why, we have to take a closer look at how games are made.
First of all, it's not always up to the developer where (and even when) their game launches. Depending on the deal 4A Games signed with Deep Silver, the publisher probably calls the shots. Publishers put up serious cash to get the games actually made and then distributed over a worldwide audience. The publisher has obviously signed a deal with Epic Games for timed exclusivity rights (yes, Exodus will launch on Steam, but not before 2020) and this deal could even extend to future games. We have no clue how much Epic offered Deep Silver for timed exclusivity, but the Fortnite-maker has plenty of cash to wave around.
Metro Exodus won't be the end of Epic's deals and other major publishers will continue embracing the store (if not more tentatively due to the current PR backlash).
Secondly, publishers won't just nix an entire platform because of possible controversy. That's an insane response to a sweltering situation. These companies must be able to weather storms and take the heat of PR debacles. They can't just buckle under pressure and make impulsive moves that will forgo millions in sales. Sure the boycott and PR situation will take a chunk out of sales earnings, but not as much as Metro Exodus never coming to PC to begin with.
The PC platform is quite viable for big AAA releases and serves as a major conduit for enthusiast gaming. Nowhere else can you push the latest and greatest games past their limits than on PC, a platform built with extra-powerful GPU and CPU hardware. PC offers devs a chance to truly show off their hard work in a way that just isn't available on consoles. Sure consoles will probably make you more money in the long run, but it's always nice to see your project utterly amaze players with insane visuals, incredible action, and larger-than-life worlds.
Yes, Deep Silver's reputation is being harmed right now. And yes, they need to do something. But reacting by yanking future access to its games on PC is the worst possible move. Ultimately it's up to the publisher to mitigate this situation as soon as possible...but I'm not exactly sure how that'll happen since the Epic contract is quite binding.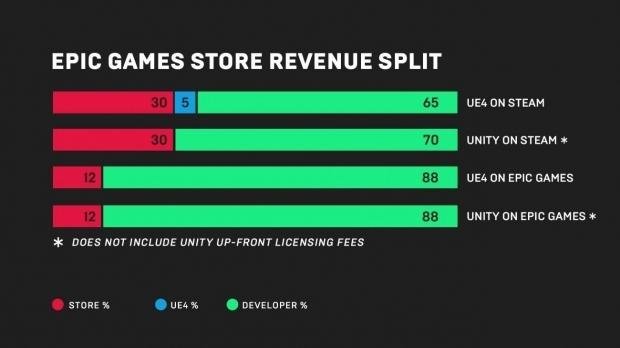 Behold the reason Deep Silver brought Metro Exodus to the Epic Store: the store lets devs keep 88% of all earnings versus Steam's 70%.
Thirdly, one developer does not speak for the entire 4A Games team, nor does he speak for Deep Silver or its parent company THQ Nordic.
The dev was likely venting frustration over a very sore topic. Sure the developer has inside knowledge at his studio and may even know Deep Silver's plans, or he could've gone rogue to let off some steam--either way, his words are likely to sting in the long run and won't determine the future. Remember, game development and the industry in general is always in flux. Things change quite often. What Deep Silver planned yesterday may not be what it does today, and that also includes things like cancelling future Metro games (a possibility) or nixing an entire platform. But those are very, very unwise decisions that would betray its core business of making money off games, so we don't think it's likely at all.
Lars Wingefors, co-founder and group CEO of THQ Nordic, said this in a recent update:
"I fully support our sub-groups' autonomy to run their respective businesses. I believe it's in the group's, and ultimately the consumers', best interest that business decisions are made close to the market and this is the group's consistent business model."
"I firmly believe that Deep Silver and Koch Media have carefully considered the advantages and disadvantages, opportunities and risks in their decision to go solely with Epic Games Store. The decision has my full support."
(Continued below)
Lastly, Metro games are truly incredible on PC.
There are few AAA games that leverage the full brunt and might of latest GPU technology to deliver memorable, awe-inspiring experiences. Metro Exodus will be no different, pushing NVIDIA's new real-time ray-tracing tech to expanded limits thanks to the power of its new GeForce RTX cards.
There's just no other place where Metro games shine as much as they do on PC. Eliminating PC would basically cut the cord on these platform-defining games that push expectations to new heights. This could have a staggeringly negative effect on development morale (the current PR situation is undoubtedly doing this now) in the long run.
Also it's worth noting that THQ Nordic could've stopped the deal, and was a big part of its instrumentation. THQ Nordic wholly-owns Koch Media, a company that comprises Deep Silver and owns the rights to the Metro series, so it had to approve of the Epic Store exclusivity.
The Exodus debacle is frustrating on all sides. But a business can't thrive or even operate based on emotion-based decision-making. All of these reasons illustrate why future Metro games won't skip PC...but they could be pulled from Steam altogether and made exclusive on the Epic Store.
Related Tags