Metro Exodus developer flips out, threatens PC gamers
4A Games says if Metro Exodus bombs on the PC, there probably won't be a new Metro coming to PC in the future.
Published
|
Updated Tue, Nov 3 2020 11:49 AM CST
3 minutes & 41 seconds read time
The entire Metro Exodus moving from Steam to the Epic Store scandal is enough for me to not support 4A Games, so I've been staying out of the stories and letting the games news writers Jak and Derek handle it all. But then this news broke out on the weekend and I'm the only one writing news right now, so here we go.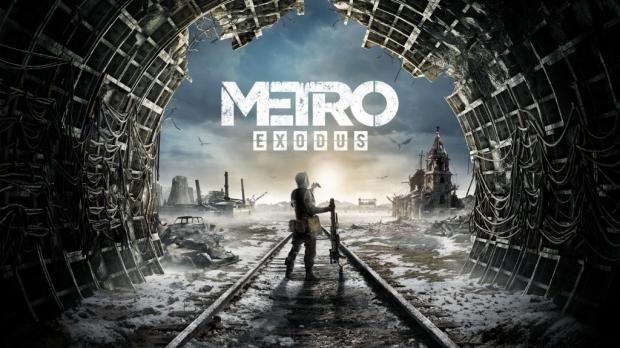 4A Games is having a full on dummy spit moving Metro Exodus hastily from the Steam store to the new Epic Store where it will make more money per sale, which is great for them, but a super dick move towards Valve that has been marketing Metro Exodus for what feels like years now. Anyway, now the Metro developer is throwing shade at the PC gaming market threatening that if Metro Exodus bombs on the PC we most likely won't see future Metro titles on the PC as the developer would seemingly go console exclusive.
How did this happen? One of the 4A Games developers posted on Russian board 'GAMEINATOR' where he touched on the review bombing of Metro Exodus on Steam make the developer hurt that it was trying to make a great game. Yeah, alright. The developer pushed a narrative that if Metro Exodus bombs in sales on the PC because of these review bombings on Steam, future Metro games (if there are any) will most likely not arrive on the PC.
The developer said:
I watched the bubbling. Impressions are twofold. On the one hand, the withdrawal from Steam is ambiguous, so no one has done so sharply (as far as I can tell). This is new, which could cause rejection. Yes, and such a move pulls the need to install the Epic launcher, which could cause some inconvenience to the players, and therefore cause discontent.
On the other hand, the reaction of a certain category of players is hardly adequate. It seems that people did not want to play, just waited for a reason to pour out their bile. That is, it turns out that we (the developers) for years have been hard and painful, with losses, trying to do something special, but a certain category of players believes that our work is not worth even a couple of minutes to install the launcher. Naturally, it is their life and their right, but then what do they care about Metro? Obviously, it is not interesting to them. I can only say that they were not our players either, they are not interested in our work, which means that, for example, the opinion of such people is not interesting for me either. What is the point for me personally (and not only) to listen to their opinion?
But! Consider the situation deeper. Someone says that if they crap Exodus and the previous games in the series, it will make the world better, they will put greedy developers in their place. To this, I can answer that in a pinch, if all the PC players announce a boycott of Metro Exodus, then the next Metro, if it does, is definitely not going to be on the PC. Better or worse, decide for yourself. I personally feel sorry for the loyal fans, yes. But my assessment of the work done personally by me and my friends and colleagues will not change this. I firmly know that almost everyone who pours this dirt on the net is also incapable of a bit of what we have done and hopefully do more. And that means they have no idea what they are talking about.
And further. Despite the fact that during the development I went through each level of each game, hell knows how many times, it is interesting for me to play Metro. I went through the previous parts completely and more than once, and now I am going to go through the whole PC version, to which we make the final touches. For me, this is already a tradition, I always replay the game completely before release. It allows you to evaluate the work done. What is it for me? I remember the words of the Prof, which I have heard more than once, both from myself and on the Internet - the game must be made for myself, so that you like it first. And only now do I begin to understand this fully - no clever man can shake me about the value of the work that we have done. And there will always be disgruntled.
Metro Exodus launches on February 15 on Xbox One and PC and the only reason I'll be buying it is for benchmarking from a technological perspective, I almost don't want to test it all out of spite - and I think that is going to grow on me over the next two weeks. 4A Games really needs to come out and address this in a very calm manner, or the entire PC gaming community will bury them.
Related Tags