Epic Games made $3 billion in profit in 2018
Fortnite propels Epic's yearly profits to juggernaut peaks.

Published Dec 27, 2018 2:01 PM CST
|
Updated Tue, Nov 3 2020 11:49 AM CST
On the back of Fortnite's megalithic success, Epic Games has made $3 billion in profit in 2018, sources tell TechCrunch.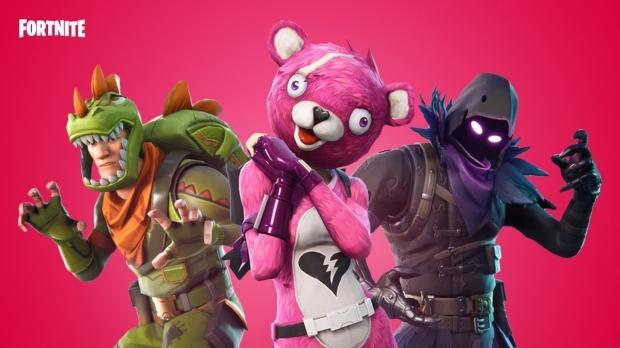 Fortnite's monetization is making Epic Games billions, but one source claims the company raked in $3 billion in profit this year, which is incredible. There's a lot to unpack from this statement so let's take a closer look. First off, Epic is privately held so it doesn't divulge quarterly or yearly earnings figures, which means we don't know for sure how much they're actually making. Secondly, Epic doesn't just make money from Fortnite (but Fortnite is a big breadwinner). It licenses the Unreal games engine and asset tools out to developers and publishers, and soon it'll make recurring revenues from full game sales on the new Epic Games Store.
But the most important bit of context around the $3 billion in profit comment surrounds what type of profit it actually is. Is it operating profit or gross profit? Gross profit is total revenues minus costs of goods sold, whereas operating profit is total earnings left over after a company subtracts expenses like wages, marketing, live service upkeep, etc. from gross profit. So operating profit is always smaller than gross profit.
If Epic Games made $3 billion in operating profit in 2018 then the company is ahead of gaming's biggest earners like Activision-Blizzard and EA. This is unlikely, however, but we'll illustrate what this means below.
In the nine months ending on September 30, Activision-Blizzard made $5.119 billion in net revenues, but spent $3.825 billion on total costs and expenses for its games (development, wages, marketing, etc). This left the titan with $1.294 billion in operating income.
In trailing twelve-month figures, EA made $3.798 billion in gross profit, but spent $2.5 billion in operating expenses. So for the period from September 2017 thru September 2018, EA made $1.290 billion in operating income.
Putting all this in perspective shows Epic probably made $3 billion in net revenues in 2018. This value doesn't include how much Epic spent on operating costs of hosting gaming's most popular free-to-play game across multiple platforms, nor does it include wages and the like.
If accurate, these numbers are still quite impressive and shows just how big Epic is getting, and sources now say Epic's valuation soared to $15 billion.
Related Tags