Blizzard has lots of projects in dev, co-founder reiterates
Blizzard is working lots of new projects at its incubation branch, some of which are fresh IPs.

Published Mon, Jan 14 2019 10:26 PM CST
|
Updated Tue, Nov 3 2020 11:49 AM CST
Blizzard is incubating lots of new ideas for fresh games and new IP, some of which should see a mainstream release.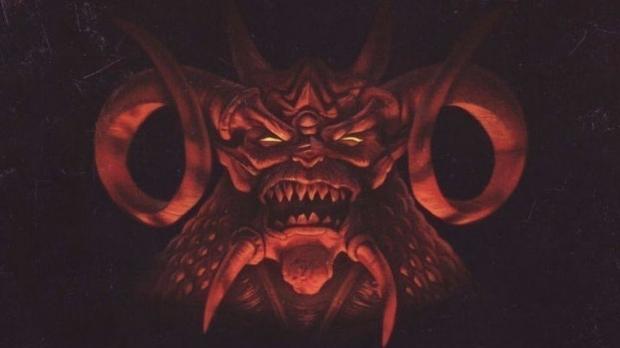 We know that Blizzard is working on a bunch of new projects. Some guaranteed titles include Diablo IV and a host of mobile game adaptations, but there's also secret games in early incubation phases. Led by Blizzard co-founder Allen Adham, who returned to the company in 2016, the studio's incubation branch has many teams busily cooking up interesting new experiments that may manifest in new IPs for the service game titan.
In a recent interview with IGN, Blizzard co-founder Allen Adham reiterates the company's strong pipeline, becoming the third major exec to talk up the developer's future slate.
"Today we have five public facing teams. But we have more new games in development at Blizzard today than we've ever had in our history," Adham said, echoing previous words from ex-Blizzard president Mike Morhaime and current president J. Allen Brack. "You can see now, many years later, we can take our many experienced game developers and use them to seed multiple new teams at the same time. I think we're heading into a very bright future."
"I'm pretty proud of how many new teams we've started and how many new ideas we've been able to build those teams around."
Former Blizzard president Mike Morhaime had the most to say about the new projects and specifically mentioned new IP.
"We're also really excited about the future. In addition to supporting all of our live games we're committed to incubating new initiatives. We're also thinking about different platforms, especially globally," Morhaime said in a 2017 Activision-Blizzard earnings call.

"In terms of new IP, our pipeline is in a better position than ever before in our history.

"Last year Allen Adham, who co-founded Blizzard with me and Frank Pearce, returned to the company to take on the task of coordinating our efforts in this regard. This includes some great ideas that we had already started to explore. So we now have multiple dedicated incubation teams that are being led by some of our most experienced game designers at Blizzard."
Blizzard typically relies on its strongest intellectual properties and franchises like World of Warcraft, Starcraft, and Diablo, but its gamble with 2016's then-new IP Overwatch paid off massively well. In a year Overwatch became yet another of Blizzard's billion-dollar earners.
This is the trend Blizzard hopes to continue with its new games and series.
Fast-forwarding to 2018 we have current Blizzard president J. Allen Brack affirming the potency of the studio's slate.
But there's one main difference here: Brack doesn't outright mention new IP. Instead he discusses Blizzard's current cross-platform plan to bring its games and franchises to consoles, PC, and mobiles (as evidenced by Diablo Immortal).
"Right now, we have the strongest multiyear pipeline we've ever had, which is a huge opportunity, and delivering against that pipeline is our number one priority," Brack said in Activision's Calendar Year Q3'18 earnings call.

"We're going to continue to invest in content in our existing franchises, and there's work to do to improve in some areas to better serve our communities and to create more content for all of our fans. That's our number one focus. And we'll continue to invest in the reach of the different franchises that we have to acquire more players globally across all platforms, including PC, console, and mobile.

"I think Blizzard's focus is always going to be on delivering quality game play first. And we have a strong culture of values, and we want to create more content and deliver more games. And we think that's going to lead to more players, more engagement, and it's going to lead to great business results."
I strongly believe that Activision's visibility into Blizzard's pipeline was a major determining factor in the Bungie split-up. The strength of Blizzard's upcoming games--including those in incubation--likely gave Activision more confidence in relinquishing control of the Destiny IP.
What's also interesting is that key non-development teams across Blizzard have been told to cut costs. These branches include customer service and quality assurance, both of which could have a direct impact on the maintenance and development of key live service games.
Blizzard has yet to announce or officially confirm its new games slate, but as sources continue spilling information, we may see more clues unfold throughout the coming months.
Related Tags