New Diablo mobile game is primed for microtransactions
The game no Diablo fan asked for should make Blizzard tons of microtransaction earnings.
Published
3 minutes & 21 seconds read time
Today Blizzard disappointed millions of Diablo fans across the globe by announcing the one thing we didn't want: a Diablo mobile game.
Instead of announcing Diablo IV or a remaster of Diablo II, Blizzard revealed a smartphone game that aims at two objectives: making lots of money, and making the franchise as accessible as possible. Diablo Immortal is basically Diablo III for mobile phones. Although it's a prequel that's set between D2 and D3, the game manages to look like a carbon-copy clone of Diablo III that uses the same classes (Barb, Wizard, Necro, Crusader, Demon Hunter, and Monk--Witch Doctor is oddly absent), mechanics, visual style, enemies and locations.
Sure there's new skills and zones, Blizzard says, but the game ultimately looks like one of those free-to-play cashgrabs that will be infused with microtransactions (which is exactly Blizzard's current monetization strategy). Diablo Immortal has been "built from the ground up" for mobiles and offers "intuitive controls," but it's obviously built from Diablo III's assets.
Oh and one other interesting thing: Immortal is being made by NetEase Games, who helps distribute Blizzard games overseas and also invested $100 million into Bungie's new game.
I hate to say it but the signs were all around us. When Blizzard confirmed multiple new Diablo projects were in development, the first thing I thought of was a mobile game (maybe I'm cynical or maybe industry trends give me bleak outlooks).
Blizzard has been developing new mobile games based on key IPs for a while now, and mobile represents a big new revenue generator for the games-maker.
After all, mobile gaming is expected to rake in $70.3 billion in 2018, largely due to the kind of in-game purchases the Diablo Immortal will undoubtedly have.
This strongly reinforces my prediction that Diablo IV is a long ways off. Immortal will be a means of generating key earnings that can be dumped into the mainline game's further development as well as allow Blizzard to experiment with its fledgling mobile division.
Diablo Immortal launches "soon" on iOS and Android. Check below for more info:
Designed for Mobile

Diablo Immortal is being designed from the ground-up to give you an authentic Diablo experience on touch-screen devices. Intuitive actions, gestures and touch controls put you in full command of your hero. Slay endless hordes of demons as effortlessly as you would with a controller or keyboard and mouse.

Zero in on Your Enemies

Directional controls make it easy to move around in the world; demolishing the denizens of hell is as easy as holding down your thumb on a skill from your hotbar to aim it, then releasing it to unleash hell. Quickly access potions for a gradual health refresh, and equip recently looted items with a single tap on your screen.

Unique Zones & Dungeons

From the peaceful town of Wortham, to the jungle island of Bilefen and the ancient Library of Zoltun Kulle, each zone in Diablo Immortal has new challenges to master and familiar faces to see.

Will you choose to help Valla and her teacher in the Shassar Sea, or delve the tomb of Fahir, an ancient disciple of Akarat? Or storm the Countess' Forgotten Tower and stop her dark reign once more? The possibilities are many. The choices are yours.

Massively Multiplayer Action in Your Pocket

Meet other demon-slayers as you wander Sanctuary, and join them to take on deep, treacherous dungeons. Visit vast social hubs like Westmarch and conduct business with local merchants before setting off on your next adventure.

Drop in or out of groups easily and engage in dynamic events all over the world, teaming up with other heroes as you take down Skarn's minions-and reap powerful rewards.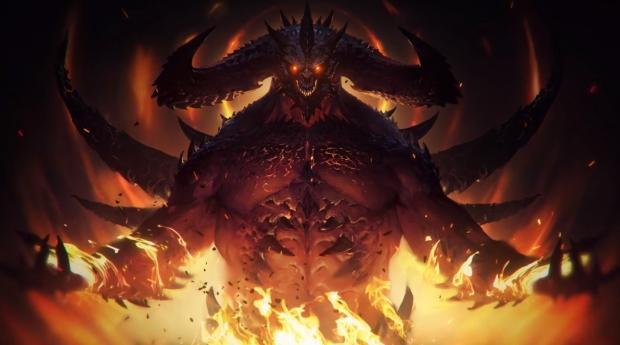 Related Tags