Overwatch is now a billion dollar franchise
Overwatch has become a billion dollar gaming sensation in less than a year.

Published Fri, May 5 2017 2:12 PM CDT
|
Updated Tue, Nov 3 2020 11:55 AM CST
Overwatch is a smashing success for Blizzard, and the company has big plans for its global FPS sensation.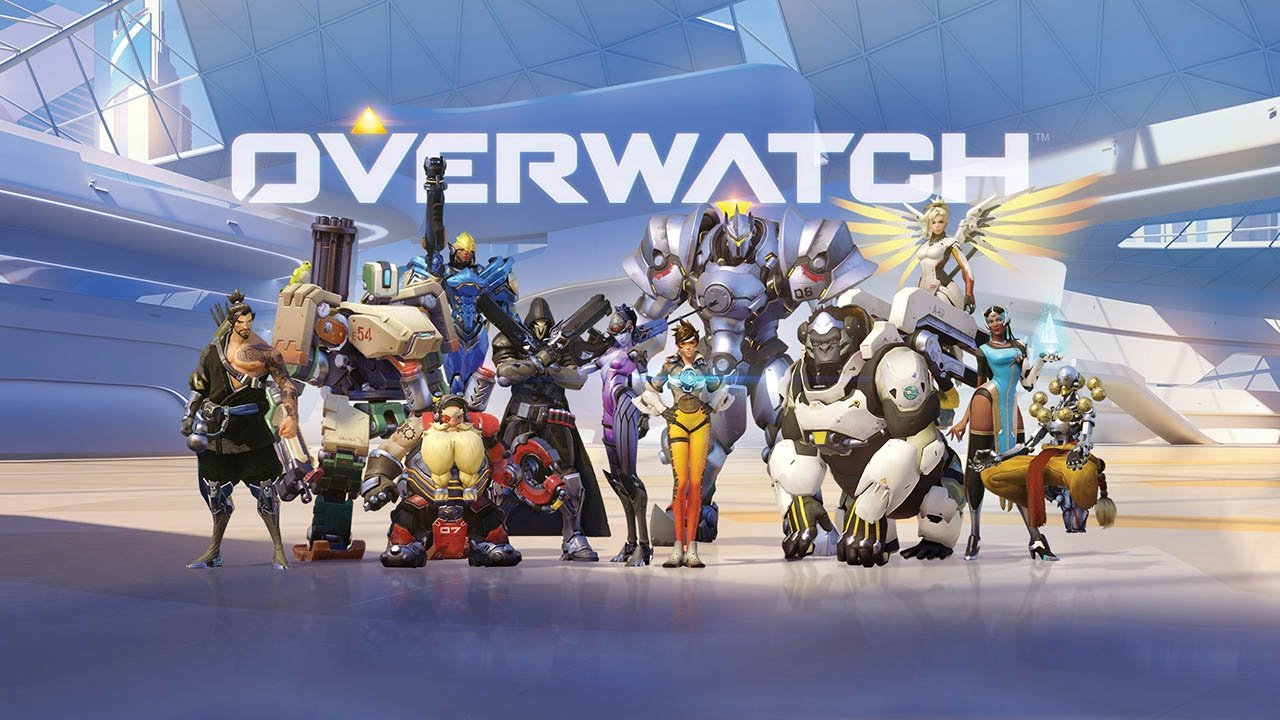 Blizzard has yet another billion-dollar franchise under its belt: Activision-Blizzard's latest Q1 2017 earnings confirms that Overwatch is now officially the company's 8th billion-dollar franchise, joining the ranks of Diablo, Heroes of the Storm, Hearthstone, StarCraft, and World of Warcraft. Overwatch achieving stellar net sales, earnings, and record engagement levels--all in less than a year's time. In fact, Blizzard says Overwatch accrued 30 million registered users faster than any other franchise in the company's history.
Activision's Q1 2017 earnings were led by Blizzard games, which pulled in a strong $441 net revenues (almost half of the company's $1.7 billion total). Microtransactions are up 25% with Overwatch's skins and loot boxes and World of Warcraft's tokens and pets pulling the lion's share of in-game revenues.
Although Overwatch is already a roaring success, Blizzard has ambitious plans to turn the shooter into the centerpiece for a "new kind of eSports" that's centered around fans. Introducing Overwatch League
"Among the drivers of our results was Overwatch, which now has over 30 million players globally," Activision-Blizzard CEO Bobby Kotick said during the call. "The Overwatch League is gaining momentum and we're excited to offer our community of players the best professional league experience."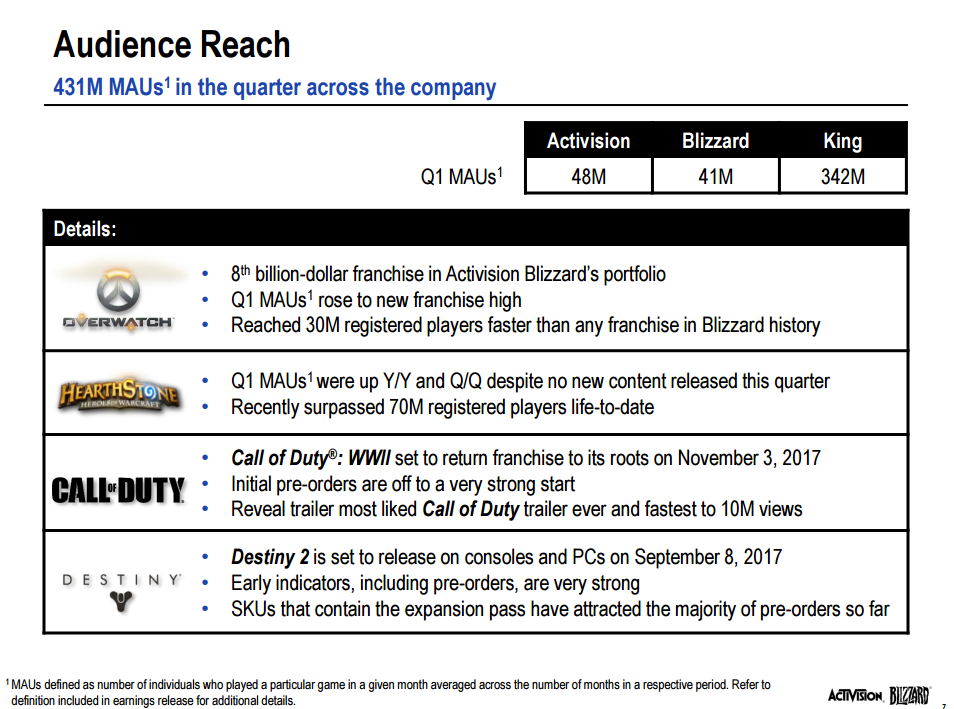 The massive success if its current games lineup has caused the company to shift its gameplan towards updates, patches, and content-driven expansions.
The gaming giant has announced it won't release any new full games in 2017, and will instead roll out a slew of content updates across all of its big franchises. In fact, Blizzard plans to release more content updates this year than it ever has.
"This year for Blizzard is a different kind of year for us, a year that isn't necessarily built on full game launches but content title updates for our games," Blizzard president and co-founder Mike Morhaime said in a recent Activision earnings call.
"This quarter we have meaningful new updates for every franchise in our portfolio. In fact, we set a new DAU record last quarter thanks to title updates. Even without any full game launches this year, we're continuing to add to the depth of our games to serve a very highly engaged community with more content across our portfolio than we've ever had before."
With strategically-released content updates, fixes, tweaks, updates, and a new eSports arm, Blizzard will carefully curate Overwatch's continued success. It'll be interesting to see how much Activision-Blizzard can pull in next quarter, and whether or not its Overwatch League gambit pays off.
Related Tags