Halo 6 split screen is up and running
Split-screen is a big priority for Halo 6, and the devs have working versions up and running.

Published Dec 21, 2018 6:15 PM CST
|
Updated Tue, Nov 3 2020 11:49 AM CST
343 Industries is making good on its promise to include split-screen with all future Halo games, and has already implemented it Halo: Infinite.
Halo: Infinite (aka Halo 6) is still in very early stages of development--the game's engine still hasn't been fully fleshed out--but that didn't stop 343i from already adding in split-screen multiplayer. The devs confirmed that 4-player split-screen is indeed playable right now in early internal builds of the game.
"We have [four player] split-screen working. We made a promise to the community that we'd have it in our next game that we make, and it's working. We can play on it, and it's a huge accomplishment for the team this year," 343 Industries FPS head Chris Lee said in a recent Halo social stream.
"We've also learned to have split-screen in early," said technical director David Berger.
Read more: 343i accepts Halo's Mantle of Responsibility
The developers also said that Halo 6 will be optimized on PC and that the platform will always be at the forefront of their focus alongside consoles. The game is being made for both PC and consoles, and 343i is developing both versions at the same time. The studio promises to keep close attention on PC gamers' expectations, however early alpha and beta testing will be conducted on Xbox systems first.
The stream also reveals other key tidbits about Halo: Infinite.
The new shooter should mirror Reach's customization options and give players unique ways to deck out their Spartan.
"Fans of Halo Reach's customization will be really excited when they learn more about our Halo Infinite customization. I agree that Reach did a really great job," Chris Lee said in the stream.
I'm curious if this will be the monetization avenue through which Halo 6 makes its microtransaction cash, as the game could feature cosmetic skins and other customizations that can be purchased with real money.
343i already confirmed that Halo 6 won't have lootboxes, but it should be monetized in some way as Microsoft's first-party games are wont to do, especially after Halo 5's monstrously successful REQ packs.
We expect Halo: Infinite to launch as part of Microsoft's next-generation Xbox Scarlett family of consoles possibly in 2020 or thereabouts.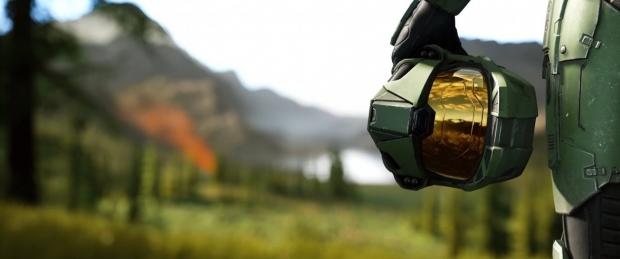 Related Tags